Tyreek Hill apparently felt compelled to respond immediately to being unexpectedly knocked to the ground during the first of the day's three flag football matches after the Pro Bowl Games on Sunday.
Hill commented on his experience midway through the game after taking a significant hit from Rams cornerback Jalen Ramsey just as he was ready to score on Twitter. The Dolphins receiver undoubtedly believed that because of the new format, all physical contact would be prohibited while entering Allegiant Stadium, just like every other Pro Bowler did.
Hill wrote, "This supposed to be flag as I'm being de-cleated," followed with a happy emoji with one teary eye.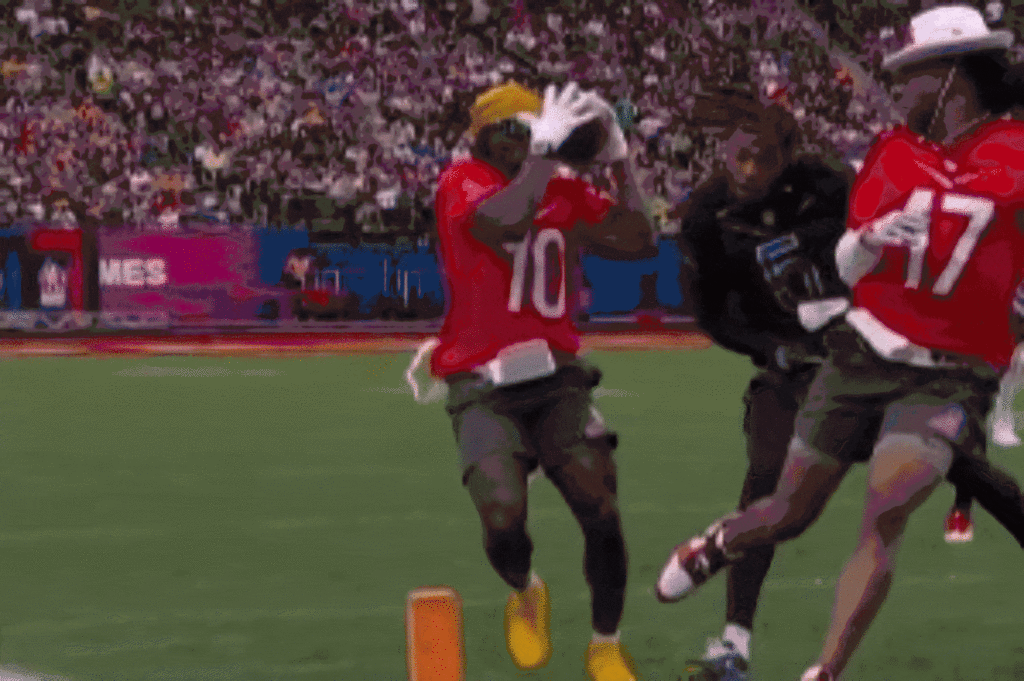 The newly envisioned Pro Bowl ended on Sunday with three 7-on-7 flag football matches, as Hill hinted to. The first two flag football games were split evenly between the AFC and NFC, adding six points each to the final score of the different skills competitions from earlier in the day and Day 1 (Thursday), setting up the third game to determine which conference would win.
Davante Adams, a Raiders receiver, attempted to score in Game 1 after making a spectacular catch with Ramsey pursuing him. Adams was about to cross the goal line when the wideout threw the ball to Hill, who took a blow from Ramsey and flew. A not particularly surprising needless roughness penalty against Ramsey marked the end of the chaotic sequence.
Related: Walt & Jesse Reunite To Recreate Breaking Bad Scene In Super Bowl Ad
Hill's spill probably had Dolphins management and supporters hold their breaths in unison at the time, but the play ultimately turned out to be among the most memorable of the inaugural event. The only thing left to speculate about is whether Ramsey struck out of impulse or perhaps as a warning to a man who had previously suggested that the two of them should fight one day. We might never find out.
---
Download The Radiant App To Start Watching!
Web: Watch Now
LGTV™: Download
ROKU™: Download
XBox™: Download
Samsung TV™: Download
Amazon Fire TV™: Download
Android TV™: Download