For a Super Bowl commercial, Walt and Jesse get together to reenact a memorable Breaking Bad sequence.
Breaking Bad, widely regarded as one of the greatest television dramas ever produced, stars Bryan Cranston as Walter White, a dejected high school chemistry teacher who joins forces with his former pupil Jesse Pinkman (Aaron Paul) to produce crystal meth after learning that he has terminal lung cancer. Walt and Jesse's comeback in Better Call Saul season 6 recently gave Breaking Bad a boost in popularity. The two main characters will now make another appearance in a Super Bowl advertisement for PopCorners chips.
Walt and Jesse reunited to reenact a memorable Breaking Bad scene in the most recent teaser for the PopCorners Super Bowl commercial.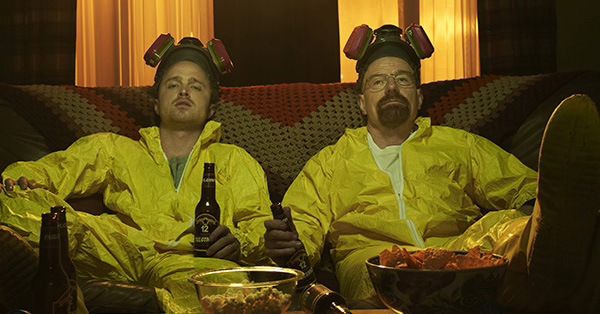 PopCorners started previewing its Breaking Bad-themed Super Bowl commercial late last year with a dark photograph of the meth dealer holding a bag of the popcorn snacks, followed by a second photograph that showed Walt's face. A brief teaser film showing Jesse waiting for someone in the desert—possibly his companion in crime, Walt—was released as part of the marketing campaign. In the most recent teaser, the pair has come together once more and recreated a memorable Breaking Bad sequence.
Along with Walt and Jesse, Raymond Cruz's frightening drug kingpin Tuco Salamanca, who appeared in both Better Call Saul and Breaking Bad, will also be back in the PopCorners advertisement. Along with these three actors, Vince Gilligan, the creator of the Breaking Bad series, returned to direct the Super Bowl commercial and the several teaser videos that preceded it. The most recent teaser suggests that they actually used the RV interior set from Breaking Bad.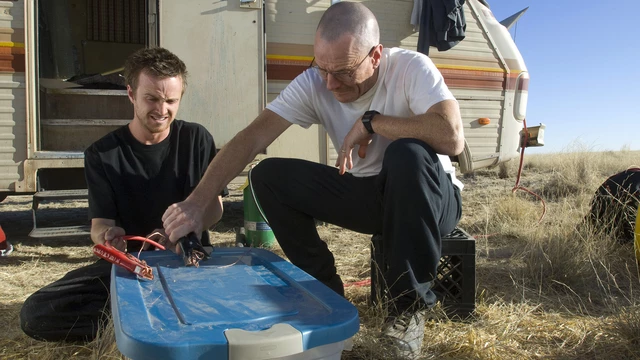 Walt and Jesse have made appearances since the final episode of Breaking Bad in 2013 in the Netflix original film El Camino: A Breaking Bad Movie, season 6 of Better Call Saul, and now the PopCorners Super Bowl ad. Since there are currently no Breaking Bad spinoffs planned that would allow the two main characters to return, this ridiculous Super Bowl commercial for snacks might be Walt and Jesse's final outing together. Regardless of what the future holds, on February 12, when the entire PopCorners commercial airs during Super Bowl LVII, it is a moment to savor the remaining screen time Walt and Jesse have left together.
---
Download The Radiant App To Start Watching!
Web: Watch Now
LGTV™: Download
ROKU™: Download
XBox™: Download
Samsung TV™: Download
Amazon Fire TV™: Download
Android TV™: Download