Several famous rap singers released new tracks over the weekend.
New songs by A$AP Rocky, Jay Rock and Latto, Nas, Flo Milli, Ice Spice, and others competed for the attention of audiences. However, Travis Scott and 6ix9ine released two of the most talked-about new songs. Scott's song became viral very immediately for a variety of reasons. Even though the song, titled "K-POP," will not be on Scott's upcoming album Utopia, the anticipation for the project is palpable. "K-POP" is also a collaboration with two of music's biggest performers, The Weeknd and Bad Bunny. Though fan reactions have been divided, the song has undoubtedly been one of the most talked about new tracks this week.
RELATED: Update on 6ix9ine: Alleged Attackers Arrested And Charged
Now, 6ix9ine claims that his song "Shaka Laka" is just as well-known. He shared a screenshot of the music videos for his new song and Travis Scott's new single on Instagram, which both had the same number of views. He explains his reasoning for the post in the caption. "NO POST WITH SHADE. THIS IS ONLY TO MAKE PEOPLE AWARE OF THE BULLSH*T IN REAL-TIME. I'M BANNED FROM RADIO AND DSP PLAYLISTING, WHICH GENERATES THE MAJORITY OF "SIMULATED PLAYS" FOR THESE ARTISTS. AND I'M STILL HERE 4 YEARS LATER COMPETING WITH THE BIGGEST ARTISTS IN THE WORLD," he writes in his post.
A post shared by DJ Akademiks (@akademiks)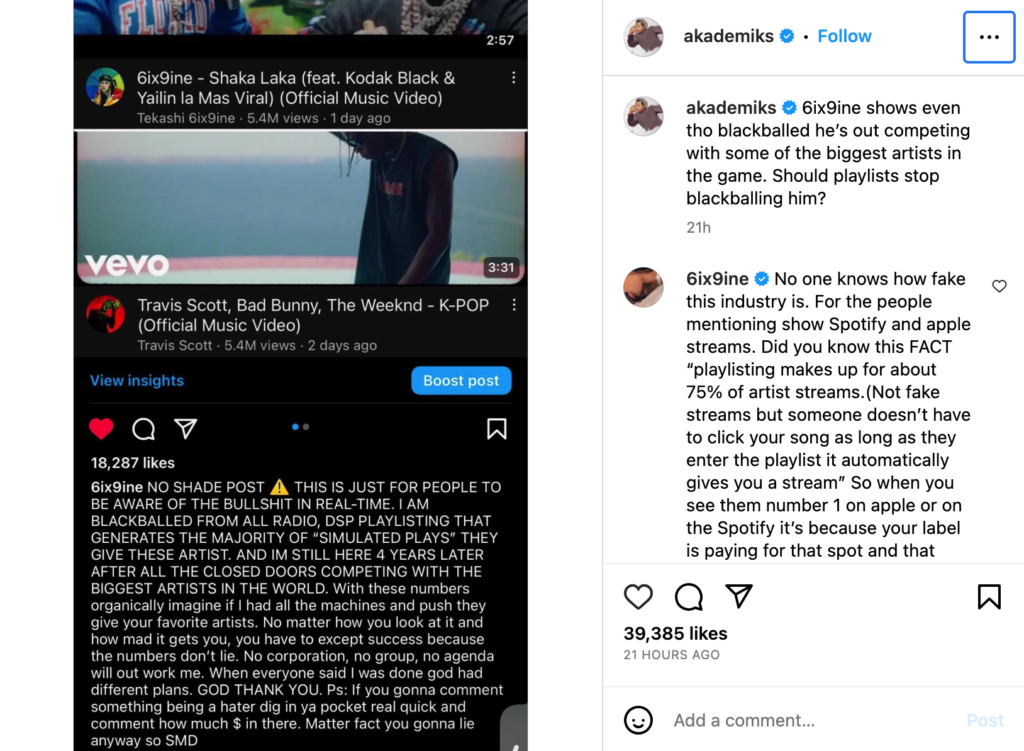 6ix9ine's new track, like practically everything else he does, has sparked debate. Much of the uproar stemmed from Kodak Black's decision to work with him on the tune. Many people were outraged by Kodak's decision to work with the rapper who has long been accused of being a snitch. None spoke out more forcefully than Boosie Badazz, who launched a now-viral social media rant in response to Kodak's move.
RELATED: Travis Scott And Bad Bunny Have Announced A New Collaborative Project
It became so bad that Kodak Black responded on his Instagram story, while his baby mother responded on Twitter. What do you think of 6ix9ine's claim that his music competes with Travis Scott's new single? Tell us in the comments section below.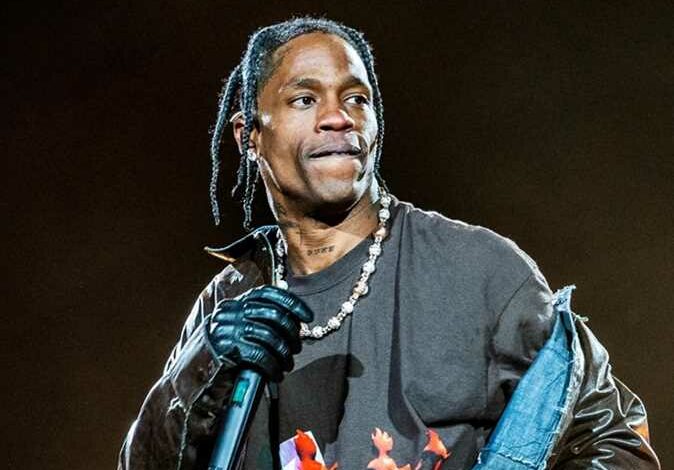 ---
Download The Radiant App To Start Watching!
Web: Watch Now
LGTV™: Download
ROKU™: Download
XBox™: Download
Samsung TV™: Download
Amazon Fire TV™: Download
Android TV™: Download
---