Megan Fox took the brunt of her bodyguard's abuse after he mistakenly slammed her into a barricade while defending them from a man attempting to attack Machine Gun Kelly.
According to a TikTok user, the "Jennifer's Body" actress and "Bloody Valentine" singer were exiting a ride at the Orange County Fair on Thursday night when a man allegedly attempted to strike Kelly.
The couple's security instantly defended Kelly by pursuing the suspected perpetrator, but Fox was caught in the crossfire.
The video showed the bodyguard pursuing the individual, who was standing just behind Fox. As a result, she was smashed into the ride's exit barricade.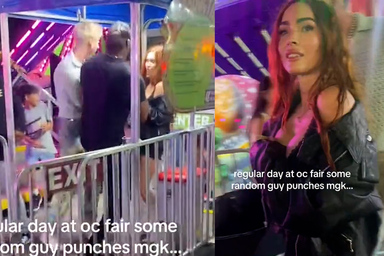 Kelly rushed in, grabbed his girlfriend, and checked on her. They proceeded on their way while the rapper clutched his fiancée, who appeared frightened by the event.
RELATED: Megan Fox And Machine Gun Kelly Seen Together In Hawaii Despite Relationship Trouble
Several admirers uploaded videos of the 37-year-old "New Girl" star and the 33-year-old "Home" singer holding hands while enjoying the fair's attractions throughout the night.
Kelly threw his arm around Fox's neck as they walked into the fair from the men's porta-potty in one scene.
The mother of three dressed up for her date night in a black bralette, short black denim shorts, and a loose black leather jacket that hung just below her shoulders.
She dressed up the appearance with white mid-knee cowgirl stiletto boots and long thin braids of her hair.
Kelly, actual name Colson Baker, was dressed in light-wash pants with yellow motifs, a white short-sleeve crochet collared shirt, and white sneakers.
After months of speculation, the couple — who got engaged in January 2022 – went on a movie date night on Wednesday.
The "Transformers" actress unfollowed her fiancé on Instagram in February and removed all images of them together.
She was spotted without her engagement ring a month later.
RELATED: Megan Fox And Machine Gun Kelly Have Put Their Wedding Plans On Hold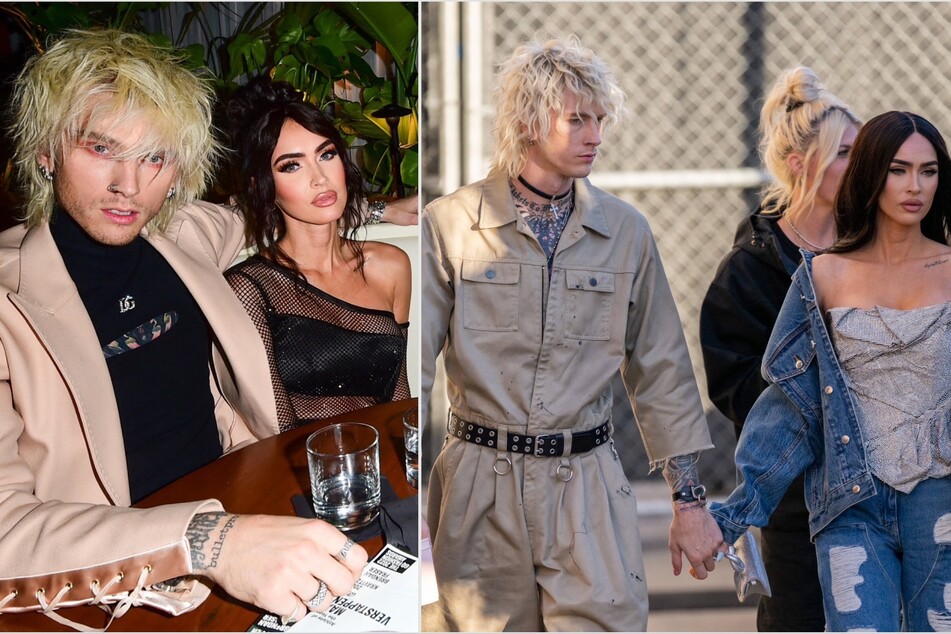 However, the couple appeared to rekindle in April when they were photographed together on a Hawaiian vacation. Soon after, Fox travelled to Germany to support MGK during his June concert.
"They're slowly reconciling, but he's still in the dog house," a source told People in May, adding that she's "making him work for it."
---
Download The Radiant App To Start Watching!
Web: Watch Now
LGTV™: Download
ROKU™: Download
XBox™: Download
Samsung TV™: Download
Amazon Fire TV™: Download
Android TV™: Download
---