The Istituto Italiano di Tecnologia (IIT) has created a back support exoskeleton to improve railway workers' safety and conditions for heavy physical material handling during maintenance and renewal operations.
StreamEXO, the prototype, was validated in about 100 hours of use by 15 persons during a 6-month test campaign in Italy, demonstrating a 50% reduction in the ergonomic risk of physical overload and a 30% reduction in muscle tiredness. The exoskeleton was recently unveiled at a live demonstration in Tarragona, Spain, with workers wearing StreamEXOs, and it is now ready for industrialization.
The StreamEXO exoskeleton was developed as part of the European project STREAM, which was coordinated by Christian Di Natali, an IIT researcher, and was the first major strategic transnational initiative aimed at promoting research and innovation in the railway sector in order to make it more competitive, efficient, and sustainable.
The STREAM project has introduced a new technical solution from Industry 5.0, in which workers' actions are linked to wearable technology and upgraded occupational exoskeletons via the Internet of Things. STREAM created the StreamEXO exoskeleton and a fully automated excavator for performing activities on rail worksites such as ballast and sleeper repair.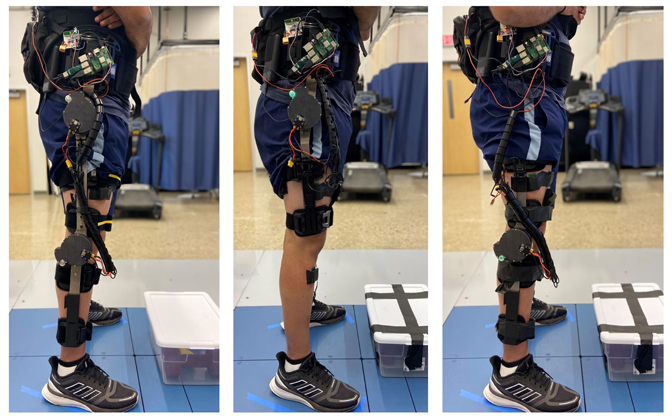 At the STREAM final event in Tarragona, Spain, on June 8, researchers demonstrated the exoskeleton and the autonomous excavator in a rail worksite while imitating the project's target activities. The Shift2Rail Project Office and port authorities attended the event, which was held at the Port of Tarragona.
During handling operations such as lifting and carrying large loads, the STREAM exoskeleton (StreamEXO) generates forces that are transferred to the shoulders and legs to support the worker's back. The ergonomics of the gadget have been investigated in order to improve comfort and provide completely unfettered motions, providing a perfect fit on the worker's body while performing active activities.
The system features a revolutionary one-size-fits-all technology that ensures both resilience and power, as well as a lightweight design (7 kg in weight with a battery life of 6 hours).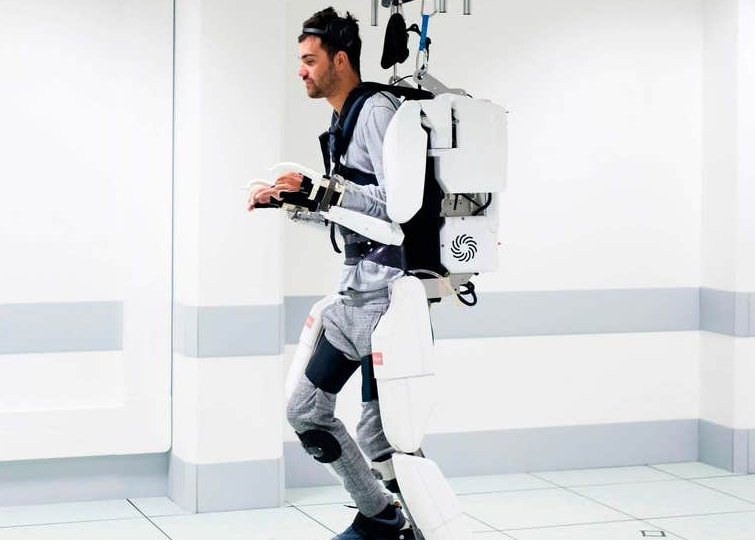 The gadget is made up of a mechanical framework, some electric actuators, and an electronics system, which is completed by particular algorithms that help workers limit the risk of harm while doing industrial duties. As a result of the control algorithms, the exoskeleton can analyze a person's movements to handle the various intensities of work and can automatically deploy help measures. Workers can use StreamEXO in a variety of ways, including while operating cars or walking on tough terrain.
The benefits of the exoskeleton were assessed over a six-month trial campaign hosted by RFI and MERMEC STE s.p.a on railway building sites, including a final phase near Milan. Several laboratory tests were conducted as part of the campaign, as well as on-site validation with railway workers.
The final demonstration featured 15 personnel for approximately 100 hours of actual labor activities on railway locations. They wore StreamEXO while carrying and positioning concrete conduit weighing 20kg to 30kg.
The results demonstrated a 50% reduction in the ergonomic risk of physical overload in the musculoskeletal system, notably in the lumbar area. Fatigue could be reduced by up to 30%, and muscle activity could be reduced by up to 25%.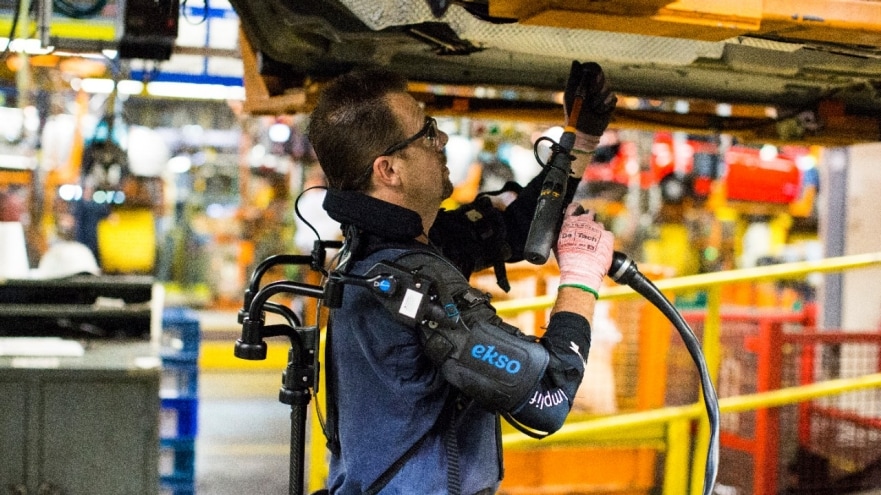 The experimental campaign was critical in achieving a high level of technological maturity for the prototype, which is now ready for manufacture. IIT designed the StreamEXO to be a comfortable solution to be utilized during work shifts for personnel in the heavy-duty industries and the construction sector, such as railways.
---
Download The Radiant App To Start Watching!
Web: Watch Now
LGTV™: Download
ROKU™: Download
XBox™: Download
Samsung TV™: Download
Amazon Fire TV™: Download
Android TV™: Download
---