On Monday, Las Vegas Metro police searched a property in connection with the killing of Tupac Shakur in September 1996, who was shot and killed one block from the Las Vegas Strip and whose murder remains unsolved.
Police searched a property in the Las Vegas region on Monday night in connection with Tupac Shakur's long-dormant murder case, according to Las Vegas Metro police. The judge-approved warrant apparently included Duane Davis, 60, also known as "Keefe D."
The search warrant was served on Monday, however it is unclear how Davis is connected to the address. According to a source familiar with the inquiry, police searched the home for personal notes, photos, and other papers relevant to Tupac's death. As of Tuesday, it was unknown what the police had taken with them.
"LVMPD can confirm a search warrant was served in Henderson, Nevada, on July 17, 2023, as part of the ongoing Tupac Shakur homicide investigation," according to a news release from Las Vegas police. "We will have no further comment at this time."
RELATED: Tupac's Father Believes His Son's Death Was Staged By The US Government
The search began around 10 p.m., with Las Vegas Metro PD SWAT on the scene. Detectives and prosecutors in Las Vegas informed reporters that by Monday night, they had determined that they had enough information to present to a Las Vegas grand jury as evidence in the case.
There have been no charges filed, and the inquiry is expected to last several weeks to months. Investigators have always suspected that the gunman was killed in a different shooting two years after Tupac's death. However, the present investigation could reveal who was in the car with the gunman when the gunfire that killed Tupac were fired, potentially leading to someone being charged as an accomplice.
The Tupac case gained new traction in 2018 after Netflix aired "Unsolved: The Tupac and Biggie Murders" and the 2019 book "Compton Street Legend" by Duane Davis, also known as Keefe D, who claims to be one of two living eyewitnesses to the shooting.
RELATED: In Oakland, CA, Tupac Will Receive Honorary Street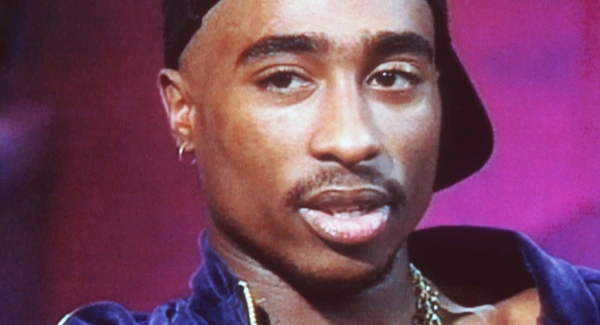 Tupac was in a black sedan on Las Vegas Boulevard the day he was shot after attending a boxing bout with Suge Knight. A white Cadillac drove up alongside and opened fire. In this case, no arrests have been made.
Months later, on March 9, 1997, rapper Christopher Wallace, aka the Notorious B.I.G., was assassinated in Los Angeles. That incident, which is also unsolved, is commonly thought to be linked to Tupac's death.
---
Download The Radiant App To Start Watching!
Web: Watch Now
LGTV™: Download
ROKU™: Download
XBox™: Download
Samsung TV™: Download
Amazon Fire TV™: Download
Android TV™: Download
---