Seth Rogen is executive producing Mutant Mayhem, a new Teenage Mutant Ninja Turtles film, and he makes a big claim about the film's entertainment potential.
In an interview with Empire, Rogen discussed capturing "teenage energy" and asserted that his Teenage Mutant Ninja Turtles film "can never have boring scenes."
Why is this the case? "Because the movie itself just seems to be crackling with energy," Rogen explained.
Rogen has been trying for years to get a Teenage Mutant Ninja Turtles film off the ground. "I did karate partly because of the [Teenage Mutant Ninja Turtles," he explained. "Evan [Goldberg] and I both did karate together." "My dad got me nunchucks, which I cracked my head open with because I was obsessed with the Ninja Turtles, specifically Michelango," Rogen explained.
RELATED: Good Fortune Will Star Keanu Reeves And Seth Rogen
Mutant Mayhem is the franchise's most recent feature film. The titular turtles are played by Micah Abbey, Shamon Brown Jr., Nicolas Cantu, and Brady Noon. Along with Paul Rudd, Maya Rudolph, Post Malone, Giancarlo Esposito, Ayo Edebiri, Ice Cube, Jackie Chan, John Cena, and Hannibal Buress, Rogen will voice a character in the film, Bebop.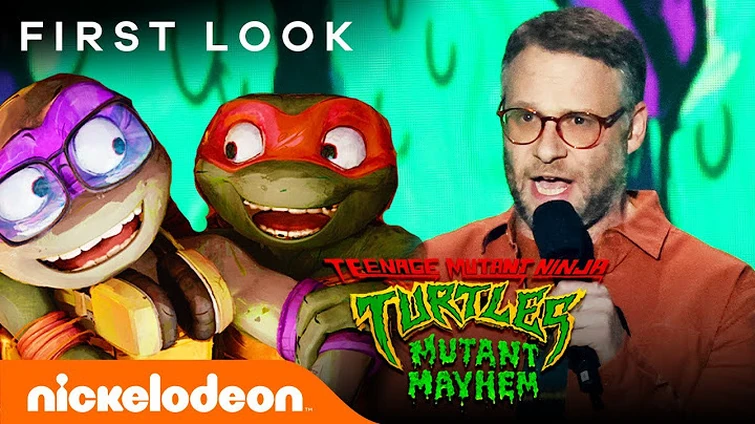 Seth Rogen is fresh off his performance as Donkey Kong in The Super Mario Bros. Movie. He is also in Platonic, a series from Neighbors (which also stars Rogen and Byrne) director Nicholas Stoller, alongside Mutant Mayhem co-star Rose Byrne.
---
Download The Radiant App To Start Watching!
Web: Watch Now
LGTV™: Download
ROKU™: Download
XBox™: Download
Samsung TV™: Download
Amazon Fire TV™: Download
Android TV™: Download
---