Jennifer Lopez has a stern warning for everyone who criticizes Delola, her new drink business.
The singer, who is famed for her healthy lifestyle and ageless beauty, told fans on Tuesday through Instagram that, contrary to popular belief, she enjoys a cocktail now and then.
"You know what, I know a lot of people are saying, 'Oh, she doesn't even drink, what's she doing with a cocktail out?'" "And to tell you the truth, I didn't drink for a long time," Lopez, 53, stated in the video.
"Years back, as you will see from several photos of me out, over the past 10, maybe 15 years, I have been, you know, having the occasional cocktail," she said.
RELATED: Jennifer Lopez Snubs Ex Marc Anthony In A Sexy Tribute To Ben Affleck On Father's Day
"I do enjoy a good cocktail now and then." I drink responsibly and not to become s-tfaced. I drink to socialize, to have a good time, and to relax and let loose a little bit, but always responsibly."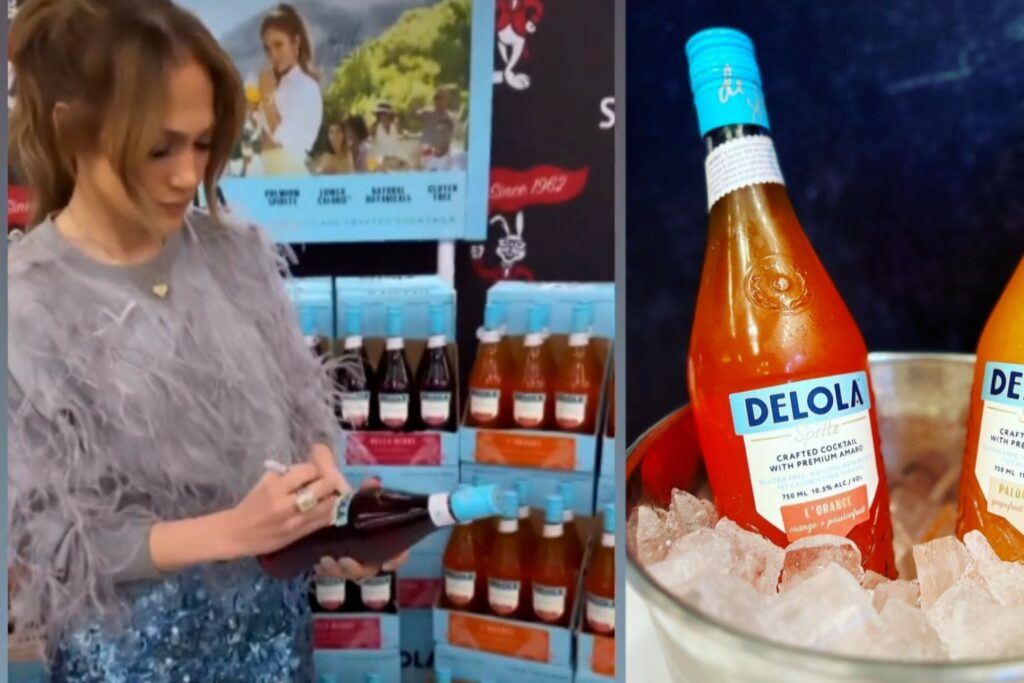 The "Hustlers" star went on to say that she had struggled to find a drink she could enjoy while adhering to her rigorous diet, which inspired her to invent Delola.
"I've got to tell you, I've tried a lot of different cocktails. "I used to like White Russians and rosé, but I never found anything that I really loved, like, 'OK, that's what I love, this is what I like to drink when I have a drink,'" she remarked.
"So, like everything else in my life, I created it myself." Delola is basically about a better approach, something that fit my lifestyle to drink the way that I would drink, the way Jennifer drinks," she explained, noting that it has "reduced calories," "natural tastes," and is gluten-free.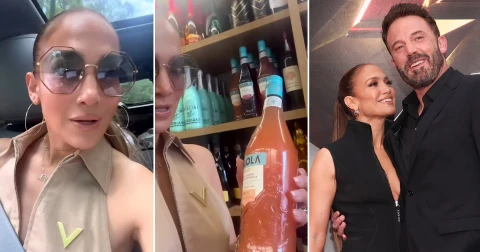 "Beautiful spritzers that I created, ready to be poured over ice, super easy, something that fits my lifestyle, not something that has to be belabored and worked on to get the right flavor, and that's what I created."
When J.Lo first introduced the cocktail brand in April, she was met with widespread criticism from fans who labeled it a "money grab."
RELATED: In A Viral Video,'Miserable' Ben Affleck Slams The Door On Jennifer Lopez
Others questioned why she would launch an alcohol company when her husband, Ben Affleck, suffered with alcoholism and went to rehab multiple times.
One user even made a point of pointing this out to Lopez in the April promotional video.
"For the sake of argument, sure, it's business and money, but it just seems fake AF to be promoting alcohol under the guise of 'living a little' when she talks about how bad alcohol is for her skin and isn't part of her lifestyle (not to mention Ben's past issues)." But, hey, we'd all flip for a buck, right?"
This project has been in the works for two years, according to Lopez. She co-founded the company alongside beverage veterans Ken Austin and Jenna Fagnan, as well as her manager, Benny Medina.
---
Download The Radiant App To Start Watching!
Web: Watch Now
LGTV™: Download
ROKU™: Download
XBox™: Download
Samsung TV™: Download
Amazon Fire TV™: Download
Android TV™: Download
---