The reaction of Bruce Willis' youngest children to viewing their father's waxwork was pure proud female enthusiasm.
Emma Heming Willis, the actor's wife, took their two daughters, Mabel, 11, and Evelyn, 9, to Hollywood.
In February of this year, Bruce's family reported that he had been diagnosed with frontotemporal dementia (FTD).
This affects the lobes of the brain behind the brow, causing symptoms such as personality changes, compulsive behavior, and difficulty speaking.
Emma documented the girls' day out on Instagram, and the daughters learned just how much of a legend their father is, just in case they didn't already know.
They started by going to his star on the Hollywood Walk of Fame, which was installed in 2006 in front of the famed Grauman's Chinese Theatre.
RELATED: Arnold Schwarzenegger Pays Particular Tribute To Bruce Willis Upon His Forced Retirement
The girls then went to Madame Tussauds, a somewhat creepy institution packed with wax figures of renowned faces.
In commemoration of his action movie performances, Bruce's figure stands with a cut on his face, wearing torn, bloodied garments, carrying a revolver, and posing theatrically in front of burning structures.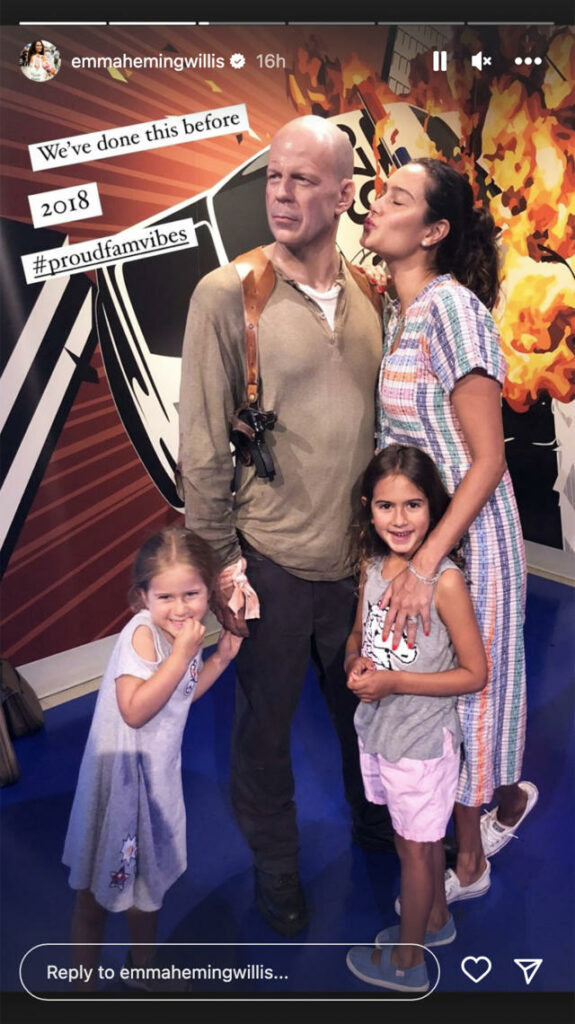 Emma posted a sweet video of her girls reacting to their Die Hard celebrity father.
"Guys, it's Dad!" "You better be on your best behavior," Evelyn added with a snarky flick of her finger in her dad's figure's face.
As her girls laughed and smiled, Emma wrote, "When in Hollywood."
RELATED: Demi Moore Shares Video Of Family Singing Happy Birthday To Bruce Willis On His 68th Birthday: 'I Love You.'
The daughters had already posed with the wax version of Bruce, as his wife shared a flashback photo from 2018 with herself pretending to kiss his face.
"This is something we've done before. "#proudfamvibes," she said.
In 2009, the model and entrepreneur married Bruce.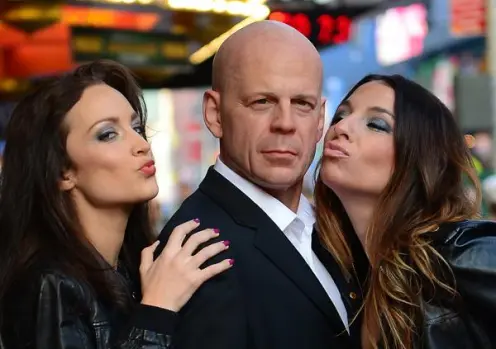 Bruce previously married actress Demi Moore from 1987 to 2000, with whom he has three daughters: Rumer, 34, Scout, 31, and Tallulah, 29.
Bruce announced his retirement from acting last year after being diagnosed with aphasia, a brain condition that impairs communication.
Demi and Emma, as well as the actor's five daughters, issued a statement about his FTD diagnosis in February, saying, "Our family wanted to start by expressing our deepest gratitude for the incredible outpouring of love, support, and wonderful stories we have all received since sharing Bruce's original diagnosis."
RELATED: Bruce Willis' Wife Emma Heming Willis Shares First Photos With Him Taken by Daughter Mabel After Aphasia Diagnosis
"Unfortunately, communication difficulties are only one symptom of Bruce's disease," they added. While this is terrible, having a firm diagnosis is a comfort."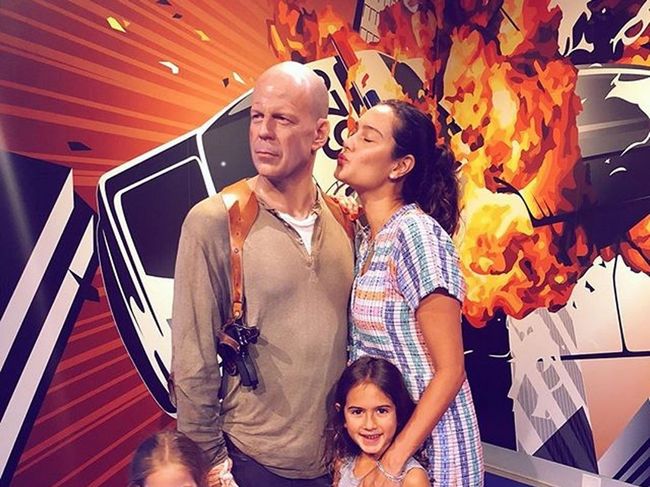 There is no cure for this heinous disease, but the family hopes that the public attention surrounding his illness will highlight the need for increased awareness and research.
"Bruce always believed in using his voice in the world to help others and to raise awareness about important issues both publicly and privately," they concluded.
---
Download The Radiant App To Start Watching!
Web: Watch Now
LGTV™: Download
ROKU™: Download
XBox™: Download
Samsung TV™: Download
Amazon Fire TV™: Download
Android TV™: Download
---