Rap lovers all across the world have been attracted by the YNW Melly court drama.
While Melly has faced several challenges thus far, he achieved a minor success in court today. The judge denied his lawyer's plea for a mistrial yesterday morning. But it was a different legal procedural judgment that worked in Melly's favor this morning. The judge concluded that the prosecution violated discovery, according to legal commentator Terri Austin, who has been following the trial. The prosecution neglected to reveal a second forensics report, which means that material will no longer be admissible as evidence in the trial.
RELATED: Boosie Badazz Ripped Apart By YNW Melly's Alleged Victim's Father, YNW Juvy
It's the first truly good news Melly has received from the experiment in a few days. Melly won a similar success last week on the fourth day of the trial when more evidence was ruled invalid. Snapchat memories were deemed prejudicial because the inclusion of money and weaponry in the videos could lead to assumptions about Melly. What has piqued the curiosity of people following the trial, however, has been its viral moments.
YNW Melly Scores a Minor Victory
Most recently, a video that appeared to show Melly fleeing the courtroom in the middle of the trial. This happened after memorable incidents such as Melly blowing a kiss to the cameras on her way out of court. One of his attorney's notes has easily become the most viral footage from the trial thus far. The fact that the notebook was labeled "Evil Plans And Stuff" has fans buzzing and comparing Melly's entire legal team to supervillains.
RELATED: Update on YNW Melly: Alleged Killer Appears To Pray Before Jurors Enter Courtroom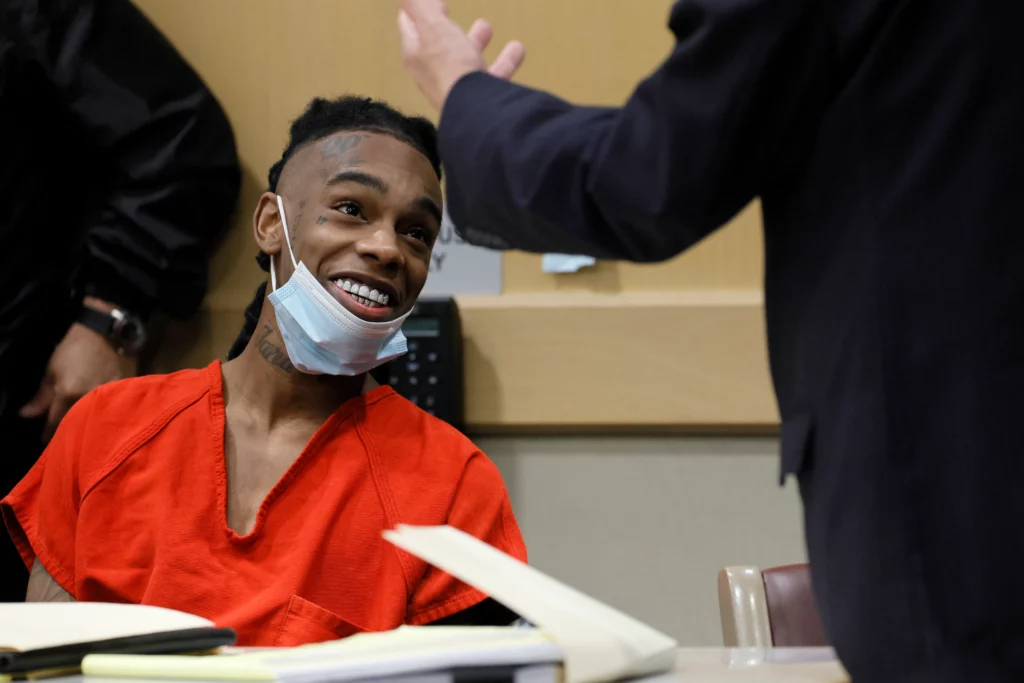 YNW Melly's sudden popularity has come from more than simply courtroom aficionados. Streaming has increased dramatically in the weeks since his trial began. Over the last several weeks, he's witnessed an increase in monthly listeners of over 800,000 on Spotify alone. Fans with a darker sense of humour have noticed an uptick in streams for Melly's biggest hit, "Murder On My Mind." With 1 billion Spotify streams, the song is quickly nearing becoming his first. What do you think of Melly's new court triumph today? Tell us in the comments section below.
---
Download The Radiant App To Start Watching!
Web: Watch Now
LGTV™: Download
ROKU™: Download
XBox™: Download
Samsung TV™: Download
Amazon Fire TV™: Download
Android TV™: Download
---