In a recent social media photo taken in the midst of the troubled actor's legal battle, Hilaria Baldwin and her seven children with Alec Baldwin embraced him tenderly.
The 39-year-old fitness fanatic wrote in a letter to her Instagram followers on Tuesday, "I hope you understand how much your love and generosity to Alec and our children mean.
She continued, "Thank you for being our village and our community. As a result of this devastating incident, you are assisting us in becoming stronger parents and partners.
"Please know that I hear all of your outspoken remarks and every single one of you reminds me daily that there is kindness in the world and we are not alone," Hilaria said in her closing statement.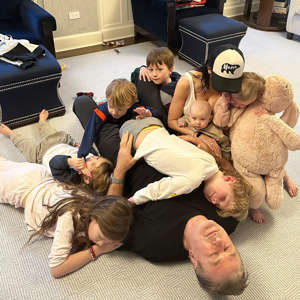 Alec, 64, was charged earlier this month with two counts of involuntary manslaughter for the death of cinematographer Halyna Hutchins in October 2021 after shooting her with a pretend gun while filming the Western movie "Rust," according to the announcement from the prosecution.
Alec could spend up to five years in prison after receiving formal charges Tuesday afternoon. The "30 Rock" alum has pledged to fight the allegations through his counsel.
Lawyer Luke Nikas earlier told a source that the ruling "distorts Halyna Hutchins' tragic death and is a horrific miscarriage of justice."
Related: Despite Facing Charges, Alec Baldwin Will Continue To Work On The Film "Rust," According To A Source
There was no reason for Mr. Baldwin to think there was a live bullet in the rifle or anyplace else on the set. He trusted the experts with whom he worked when they told him the pistol didn't contain live ammunition.
It is also anticipated that Hannah Gutierrez Reed, who was in charge of the firearms on the set, will face an involuntary manslaughter prosecution.
Hilaria has been communicating her feelings about the situation to the public in the meantime, both overtly and covertly.
One day following the prosecutors' announcement, the former yoga instructor was seen walking around in a hoodie with the word "empathy" printed across the front.
Using her dubious "Spanish" accent, she also berated reporters at the time, begging, "On a human level, you guys know I'm not going to say anything to you. As you are aware. So please respect my family's privacy and allow this to unfold. OK?"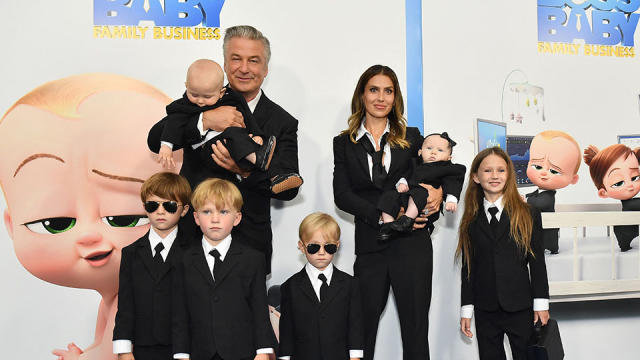 Hilaria then thanked her supporters on her brand-new podcast, "Witches Anonymous," saying he would have "crumbled" without them.
In Sunday's program, she stated, "I do so want to express to you how grateful I am for your support, your kindness, and your reason. It's been an emotional time for my family.
Sincerely, I believe that without it, we would crumble; therefore, I want to thank you for being our pillar of strength at this time.
---
Download The Radiant App To Start Watching!
Web: Watch Now
LGTV™: Download
ROKU™: Download
XBox™: Download
Samsung TV™: Download
Amazon Fire TV™: Download
Android TV™: Download