TikTok has welcomed The Rolling Stones.
For the first time, the iconic rock'n'roll band's back catalogue is now available to soundtrack clips on the video-sharing platform.
Sir Mick Jagger, the band's frontman, has also created his own personal account on the app.
The band's page includes a guest playlist curated by the band, which includes 44 tracks such as 'Start Me Up,' 'Angie,' 'Beast Of Burden,' and more.
In addition, the 'Satisfaction' rockers have created the hashtags #TheRollingStones and #RollingStones.
The hashtags #TheRollingStones and #RollingStones had more than 500 million views before they even joined the app.
TikTok has now made #TheRollingStones the group's official hashtag.
Keith Richards, the guitarist, joined TikTok in 2021.
New music is "on its way," according to the latter.
"Hi guys, here we are again," the 79-year-old rocker wrote on Instagram in a belated Happy New Year message to fans.
"Wishing you all a belated Happy New Year and there's some new music on its way and hopefully we'll get to see you. Let us cross our fingers."
Ronnie Wood recently revealed that late drummer Charlie Watts will appear on the band's next album.
The legendary rock band is working on their first album of original songs in 18 years, and the 75-year-old guitarist-and-bassist said Charlie – who died in August 2021 at the age of 80 – will be heard on the eagerly-awaited record, which is set to be released in 2023.
Ronnie revealed: "We're currently recording the new album, and we'll be heading to Los Angeles in a few weeks to finish it. Charlie appears on a few of the tracks, as does drummer Steve Jordan."
Charlie was replaced on the drum kit by new sticksman Steve for their 2022 'Sixty' tour, which celebrated the band's six decades.
The new album will be the first to feature new compositions by singer Sir Mick Jagger and Keith since 2005's 'A Bigger Bang,' though single 'Living in a Ghost Town' will be released in 2020.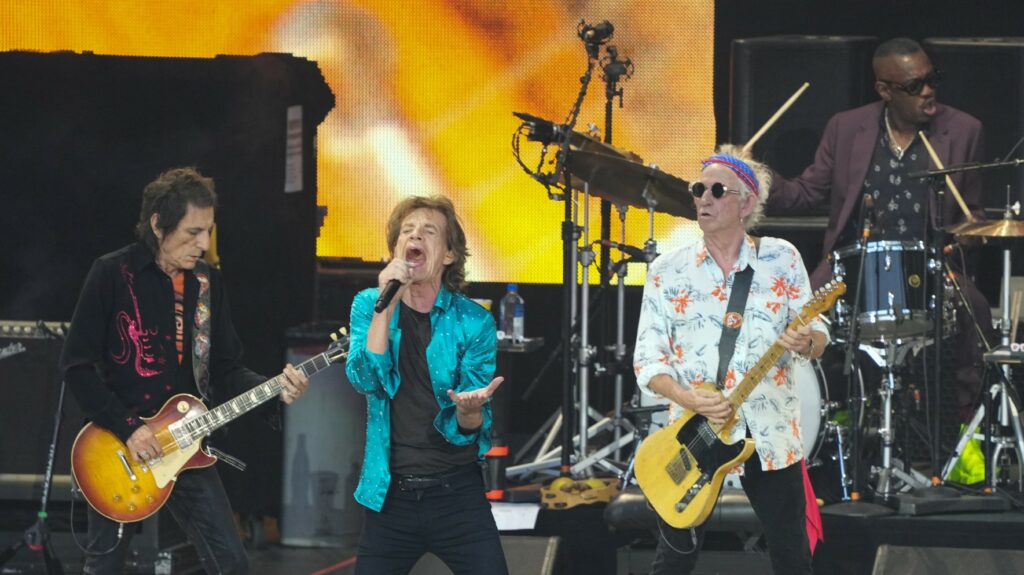 The band's most recent album, 'Blue and Lonesome,' was released in 2016, and it was mostly comprised of cover versions.
Meanwhile, to commemorate the release of 'GRRR Live!,' the 'Paint It Black' rockers are planning a virtual concert.
The Stones gave one of their most memorable concerts in Newark, New Jersey in 2012, which was aired on pay-per-view – and they're now planning to celebrate the release of 'GRRR Live!' by airing the star-studded event on February 2.
Lady Gaga, Gary Clark Jr., and John Mayer, as well as Mick Taylor and Bruce Springsteen, all performed during the show.
The iconic show is now available to fans all over the world on RollingStonesNewark.com, thanks to interactive video company Kiswe's global live streaming technology.
---
Download The Radiant App To Start Watching!
Web: Watch Now
LGTV™: Download
ROKU™: Download
XBox™: Download
Samsung TV™: Download
Amazon Fire TV™: Download
Android TV™: Download