TikTok's future in the United States is becoming increasingly questionable as lawmakers and government groups attempt to ban the app and academics discuss the national security risk it may pose.
TikTok, which is owned by the Chinese internet firm Bytedance, is one of the world's most popular apps, with over a billion users worldwide, including 135 million in the United States. However, the app has come under heightened investigation due to its ties to China, with US officials concerned that the data it collects could be exploited by the Chinese government.
At least a dozen states — Maryland, North Carolina, South Carolina, South Dakota, North Dakota, Iowa, Utah, Alabama, Idaho, New Jersey, Wisconsin and Kentucky — have pushed to prohibit the app on government-issued devices claiming privacy concerns in recent months.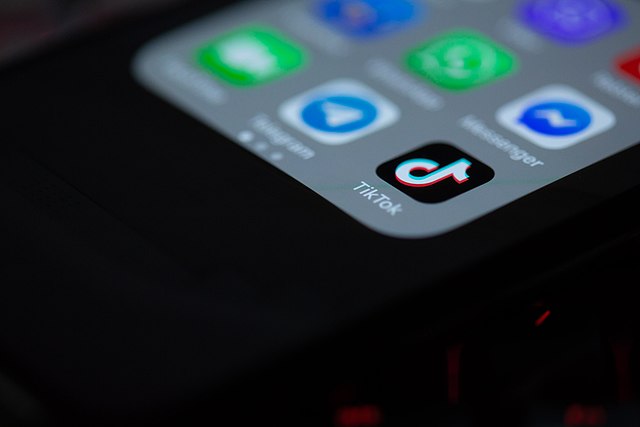 The Senate passed legislation last month to prohibit TikTok from being used on government-issued cellphones. Sen. Josh Hawley, R-Mo., introduced the No TikTok on Government Devices Act, which was unanimously approved.
"TikTok is a Trojan horse for the Chinese Communist Party," Hawley stated after his bill was approved. "It poses a significant security danger to the United States, and it has no place on government equipment until it is compelled to severe all relations with China."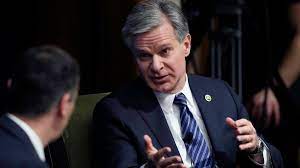 Efforts to prohibit the app date back to the previous administration, when the United States military prohibited its personnel from using TikTok on government-issued devices in 2019 and 2020.
After threatening to yank TikTok from U.S. digital marketplaces unless the company sold its U.S. business to Microsoft, then-President Donald Trump went so far as to issue an executive order barring any U.S. commerce with ByteDance in August 2020. Trump said at the time that TikTok and the Chinese messaging app WeChat, which he also sought to prohibit, automatically collect large amounts of data from their users, which might be used by Beijing for purposes such as spying on Chinese nationals in the United States.
In accordance with the executive order, "this data collection threatens to give the Chinese Communist Party access to Americans' personal and proprietary information — potentially allowing China to track the whereabouts of federal employees and contractors, build personal information dossiers for blackmail, and conduct espionage."
Trump's plans were ultimately stymied when a federal court blocked the implementation of that ban. But FBI Director Christopher Wray has stated that the platform raises a number of security issues, and Brendan Carr, the chairman of the Federal Communications Commission, has continued to back efforts to outlaw it.

Such worries may be exaggerated, according to some experts. The majority of the data gathered by TikTok, according to a research by Milton Mueller and Karim Farhat of the Georgia Institute of Technology School of Public Policy's Internet Governance Project, would not be usable for espionage purposes. According to Mueller, most of the outcry is a smokescreen for anti-China sentiments.
It would be more appropriate to argue that those who wish to disconnect from China and deglobalize the economy are using national security as a pretext, according to Mueller. They can try to rationalize drastic actions and avoid critical thought by asserting that the entire nation is in danger.
According to a ByteDance audit, two journalists who were writing about the social media platform were followed by two business employees.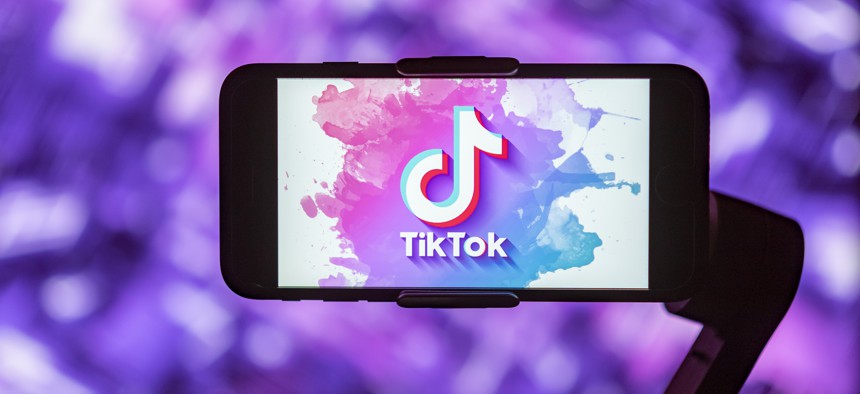 To find out if the journalists were around ByteDance employees who they suspected of leaking material to the media, the Bytedance employees examined the journalists' IP addresses and locations.
The Financial Times and Buzzfeed both employed the two journalists whose surveillance was made public by the internal audit.
Song Ye, the organization's director of audit and risk management, has departed ByteDance. Chris Lepitak, the head of internal audit at TikTok, was one of the three employees that lost their jobs as a result of the audit.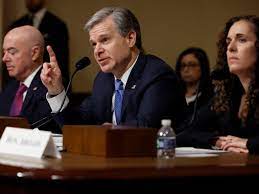 According to Kian Vesteinsson, a research analyst for the non-profit Freedom House, TikTok and China are not the only countries that use social media data to track its citizens.
According to Vesteinsson, "U.S. government agencies have recently conducted actions like searching electronic devices across the nation and at the border and monitored social media accounts of those coordinating protests in the U.S." "These kinds of strategies undercut the notion that this is just a threat from abroad."
Mueller and Farhat pointed out that many social media apps have the ability to gather different types of data and advised users in sensitive industries to use fewer social media apps to avoid being tracked.
Mueller stated that only a tiny number of individuals with direct connections to American national security operations would post information of espionage or national security significance on TikTok. "Those users shouldn't be having fun on TikTok, YouTube, or Instagram."
---
Download The Radiant App To Start Watching!
Web: Watch Now
LGTV™: Download
ROKU™: Download
XBox™: Download
Samsung TV™: Download
Amazon Fire TV™: Download
Android TV™: Download