Robbie Knievel, a second-generation biker and daredevil who rode his father Evel Knievel's high-flying bootstraps to leap the Grand Canyon and Caesars Palace fountains, has passed away. He was 60.
After a battle with pancreatic cancer, Knievel passed away on Friday in Reno, Nevada, according to his brother Kelly Knievel's statement to The Hollywood Reporter.
Daredevils don't have a simple existence, he remarked. "They have to think of a new jump every time they do one. After all, they perform as entertainers.
In April 1989, in Las Vegas, 22 years after his father's spectacular stunt crash at the brand-new Caesars Palace on New Year's Eve, Knievel cleared the hotel fountains and yelled, "That was for you, Dad."
He shattered his leg on the landing in 1999 after flying 228 feet over the Grand Canyon with his motorcycle. On closed-circuit television, his father had attempted to cross the Snake River Canyon in Idaho in a rocket-propelled vehicle in 1974, but his parachute had prematurely released, making for a miserable failure.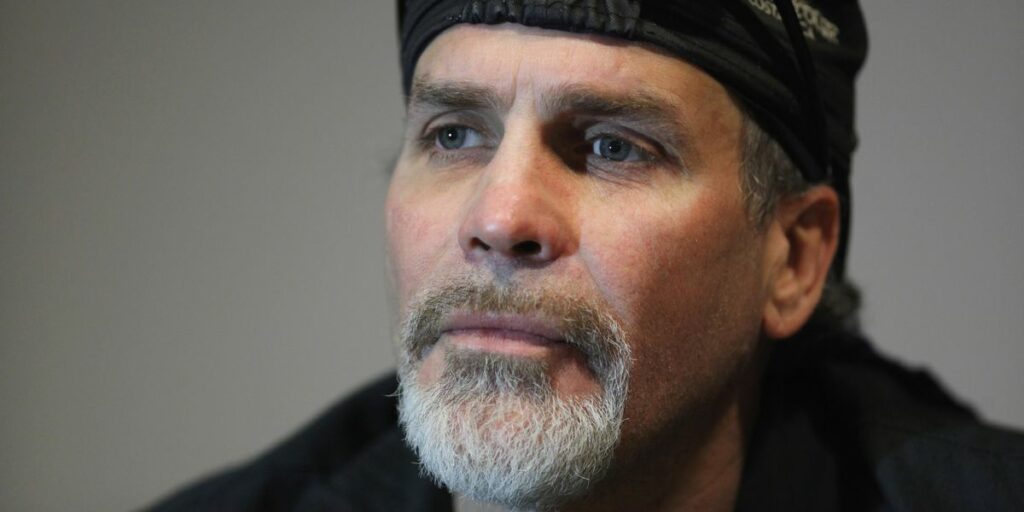 In addition to jumping 231 feet of limousines (30 of them) in 1998, two 13-story skyscrapers in Las Vegas in 1999, and five military aircraft on the deck of the USS Intrepid in New York in 2004, Robbie Knievel also performed these feats on television.
He jumped numerous times throughout the years, over and over military vehicles, Hummers, trucks, barges, buses, and Batmobiles, as well as next to a hotel volcano.
Robert Edward Knievel II was born in Butte, Montana, on May 7, 1962, to Evel and Linda, a former cheerleader. He started riding motorbikes at age 7, gave his father's first performance at Madison Square Garden at age 8, and began touring with him at age 12. For the sake of advancing his career, he left Butte's Central Catholic High School.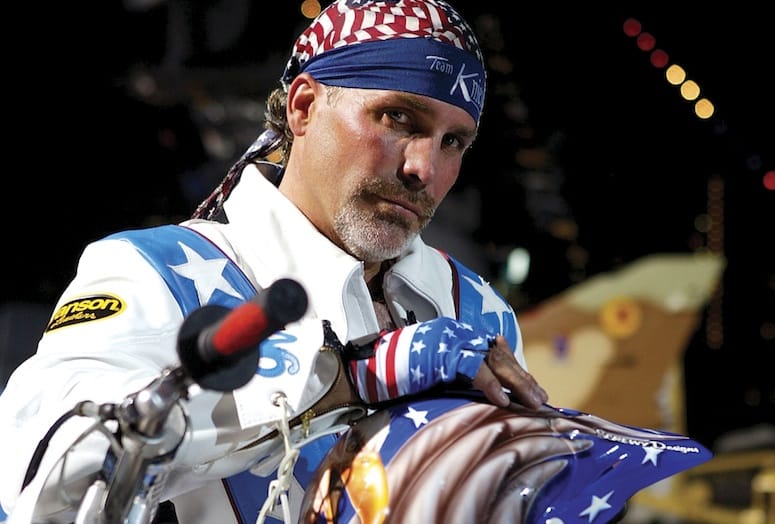 His final feat, which earned him the moniker "Kaptain Robbie Knievel," took place in Coachella, California, in 2011, when he cleared several truck trailers.
Additionally, he starred in the A&E reality series Knievel's Wild Ride in 2005, made guest appearances on CHiPs and Hawaii Five-O, and was profiled in the 2017 film Chasing Evel: The Robbie Knievel Story.
His sisters Tracey and Alicia, daughters Maria, Krysten, and Karmen, as well as his mother and brother, are also left to mourn his passing. There are also five grandchildren.
Despite surviving every accident, Evel Knievel passed away from pulmonary disease in November 2007 at the age of 69. He was portrayed by actors like George Hamilton and Sam Elliott in both films and television programs.
---
Download The Radiant App To Start Watching!
Web: Watch Now
LGTV™: Download
ROKU™: Download
XBox™: Download
Samsung TV™: Download
Amazon Fire TV™: Download
Android TV™: Download