Kate Middleton allegedly acknowledged in private that the press misreported that Meghan Markle had made her cry over Princess Charlotte's flower girl outfit in 2018. According to Prince Harry.
The Duke of Sussex says in his recently published memoir, "Spare," "Kate got things moving straight away by recognizing that these claims in the newspaper about Meg making her cry were absolutely wrong."
Harry claims the Princess of Wales admitted, "'I know, Meghan, that I was the one who made you cry,'" during a "summit" he and Markle had with Prince William and Middleton that December.
Harry remembers being relieved and observing, "Meg welcomed the apology, but wanted to know why the publication had said this, and what was being done to fix them? To put it another way: "Why isn't your office advocating for me?"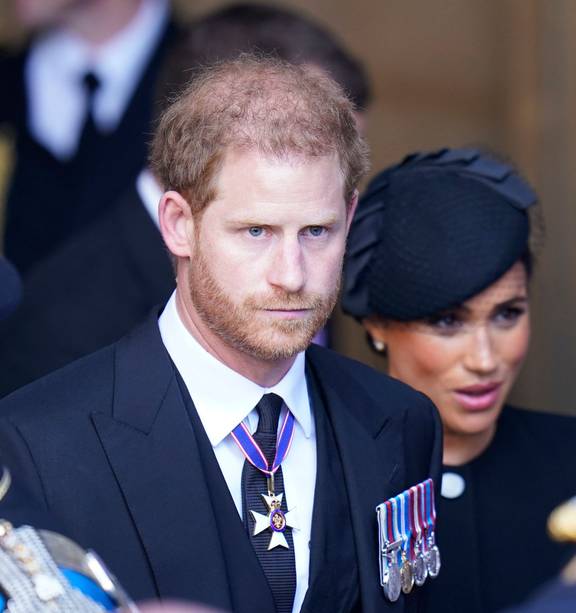 According to the prince, who lives in California, his sister-in-law "flustered" and his brother "chimed in with some very supportive-sounding evasions."
But he adds, "I already knew the truth. No one in the Palace could call the correspondent because doing so would elicit the obvious response: If the narrative is false, what is the real story?
The future queen must not be embarrassed by her less-than-courteous behavior, and "the monarchy, always at all costs, had to be protected," according to Harry, who recognized that would never happen.
The group eventually started debating how the story had gotten out, and William, now 40, eventually acknowledged that he and Middleton, also 41, had gone to dinner at King Charles III's residence while Harry, 38, and Markle, 41, were on a royal tour in Australia, according to Harry's version of events.
He accuses his father, 74, of leaking the information to the media, writing, "He confessed sheepishly, he might've let it slip that there'd been trouble between the two marriages."
The "Suits" alum first addressed the inaccurate narrative during her and Harry's heated 2021 sit-down interview with Oprah Winfrey, claiming that she, not her sister-in-law, was the one who had been moved to tears by her before the latter's wedding.
The rogue royal goes into considerably more detail about the argument between the women of Windsor in his book.
Days before their wedding, Middleton contacted Markle about a "issue" with Charlotte's dress, according to his account.
Four days before the wedding, Middleton allegedly refused to go to the palace where a tailor was ready to make the necessary changes and instead requested that all six flower girl outfits be constructed from scratch.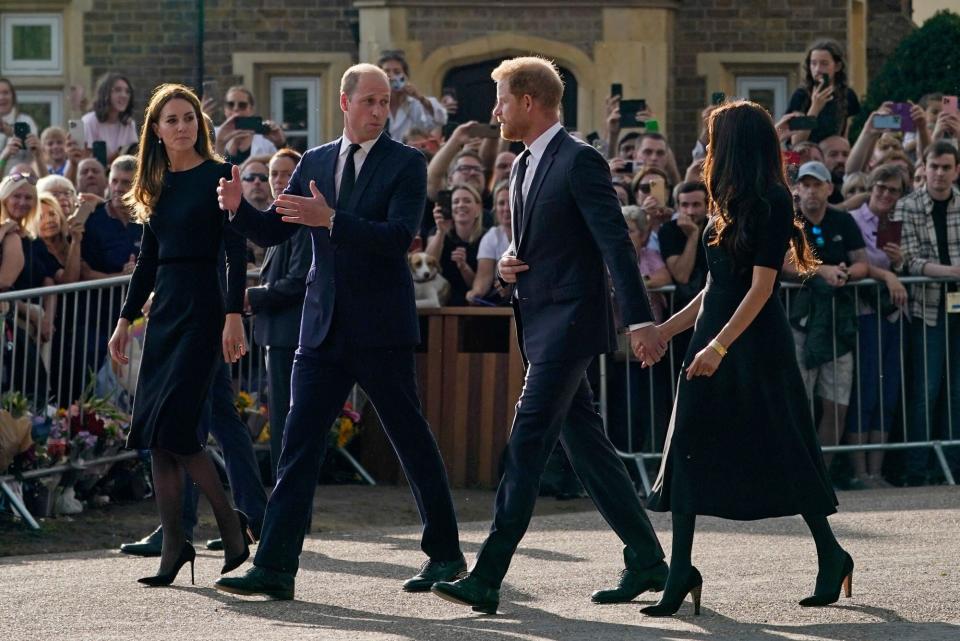 Even though Middleton finally consented to see the tailor, the harm had already been done.
Harry claims that after the text exchange, he later saw Markle sobbing "on the floor." He claims that Middleton apologized the next day by bringing over a bunch of flowers and a card.
However, royal author Tom Bower has revealed to Page Six that Middleton is "outraged and hurt" by her brother-in-book. law's Buckingham Palace has declined to comment on "Spare."
---
Download The Radiant App To Start Watching!
Web: Watch Now
LGTV™: Download
ROKU™: Download
XBox™: Download
Samsung TV™: Download
Amazon Fire TV™: Download
Android TV™: Download