Whoopi Goldberg claims she never intended for her recent remarks about Jewish identity and the Holocaust to come across as a "doubling down" on earlier, "hurtful" remarks that led to her temporary suspension from her position as moderator on ABC's The View. These remarks were criticized by Anti-Defamation League CEO Jonathan Greenblatt.
The Hollywood Reporter received a statement from Goldberg on Tuesday in which she explained that her recent statements, which she made when appearing before the media in London, were an attempt to "communicate to the reporter what I had said and why and sought to recount that period." She clarified that, particularly after "talking with and hearing others like rabbis and old and new friends chiming in," "It was never my goal to sound as though I was doubling down on harsh sentiments."
I'm still learning a lot, and I did hear everything that was stated to me, I assure you. I think that race played a role in the Holocaust, and I regret upsetting, hurting, and upsetting individuals just as much today as I did back then. My heartfelt apologies once more, especially to everyone who believed that this was a brand-new discussion on the topic. I swear it wasn't, she continued. "I want to be absolutely clear when I say that I always stood with the Jewish people and always will in this time of escalating racism. I have always supported them and will continue to do so.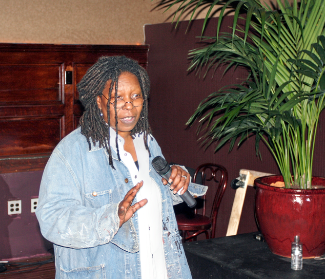 Following Greenblatt's own response earlier on Tuesday, which demanded an apology from the View host, Goldberg made her comment. The CEO of ADL stated on Twitter that the actor and TV host's comments from the interview, which were featured in a recent Sunday Times story, were "very hurtful and profoundly dumb."
He added that "Whoopi's words also demonstrate a profound ignorance of the multiethnic, multicultural makeup of the Jewish community." She must express her regret right away and truly resolve to educate herself about the true essence of antisemitism.
When Goldberg made similar remarks earlier this year, we described how the Nazi government was essentially racist, according to Greenblatt's social media post.
The lengthy interview with the U.K. outlet, which was made public on Saturday, was mostly concerned with the production of Till, the drama that follows Mamie Till's journey as she seeks justice for her son's death. However, Goldberg also discussed her experiences as a Black woman in Hollywood, cancel culture, and she made remarks that seemed to indicate a basic misunderstanding of what it means to be a trans woman or trans man.
When speaking of Till, Goldberg compared the process and experience to "Otto Frank releasing his daughter Anne's diaries," according to the Sunday Times, and also to the ending of Fiddler on the Roof, a musical created by Joseph Stein and based on Sholem Aleichem's Tevye stories (born Solomon J. Rabinowitz).
At that point, the conversation between View host Whoopi Goldberg and reporter Janice Turner veered into a discussion about the causes of the Holocaust and whether or not Jews could be considered a race, during which the View host repeated opinions she had previously expressed on the talk show and later on The Late Show With Stephen Colbert in early 2022. "Not for nothing is there no box on the census for the Jewish race,' my best friend added. Therefore, that makes me think that we probably aren't a race," Goldberg added.
She continued by saying that the Nazis had initially targeted those who were "thought to be mentally deficient," claiming that the Holocaust "wasn't originally" about Jews. Turner argued against Goldberg, pointing out that the Nazis "regarded Jews as a race" and "measured the heads and noses of Jews to 'prove' they were a distinct race," to which Goldberg replied, "Yes, but that's the murderer, isn't it? Your oppressor is describing who you are. Why do you think they're true? They are Nazis. Why should we believe what they say?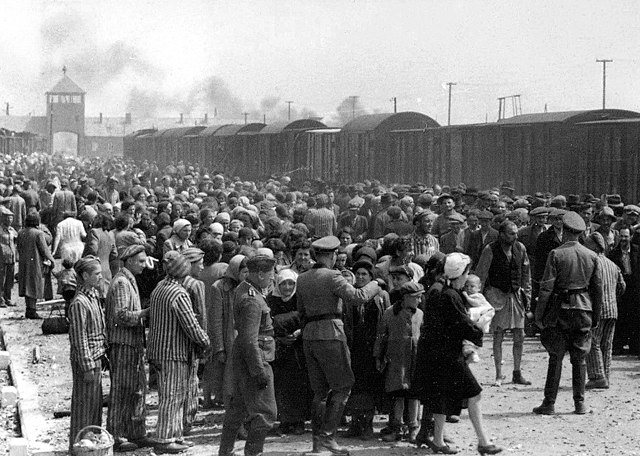 She continued, "They did that to Black folks too." It doesn't alter the fact, though, that you couldn't spot a Jew on the street. You might locate me. You failed to locate them. I was trying to make that point. However, if you had seen me naked, you would have believed that I had taken a large, nasty poo on the table.
In a segment with Greenblatt on The View in early February, Goldberg apologized for her prior statements that the Holocaust was "not about race" but rather about "man's inhumanity to man" and that the world's Jewish population was white. Goldberg admitted at the time, "I misspoke yesterday on the show. Because Hitler and the Nazis believed that Jews were a less-than-human species, "[the Holocaust] is in fact a matter of race. Words have power, and mine are no different. I'm sorry for what I said, and I accept my mistake. I support the Jewish people as well.
---
Download The Radiant App To Start Watching!
Web: Watch Now
LGTV™: Download
ROKU™: Download
XBox™: Download
Samsung TV™: Download
Amazon Fire TV™: Download
Android TV™: Download