Offset is having a hard time showing genuine happiness in the wake of the passing of his cousin and fellow Migos member Takeoff.
The 31-year-old rapper, who is from Atlanta, posted another poignant tribute to Takeoff, who was killed in Houston on November 1, on Twitter on Wednesday (Dec. 21).
Offset posted a picture of Takeoff making the peace sign on stage, "S— not easy fake smiling and s— tryna keep going with my head up."
Takeoff, whose true name is Kirsnick Khari Ball, was shot and died while he was out with his uncle and fellow Migos member Quavo at a Houston bowling alley afterparty. He was 28.
Patrick Xavier Clark, 33, was detained and charged with murder, while Cameron Joshua, 22, was detained and charged with unauthorized possession of a firearm, according to Houston Police's early December press release.
Offset and Quavo kept a low profile after Takeoff's passing while privately grieving their enormous loss. But on November 11 in Atlanta's State Farm Arena, both rappers paid tribute to Takeoff over the course of a three-hour vigil.
On November 15, Offset also shared a message on his Instagram page in which he addressed his sorrow by writing an open letter to his late cousin, whom he affectionately referred to as "Take," who had passed away.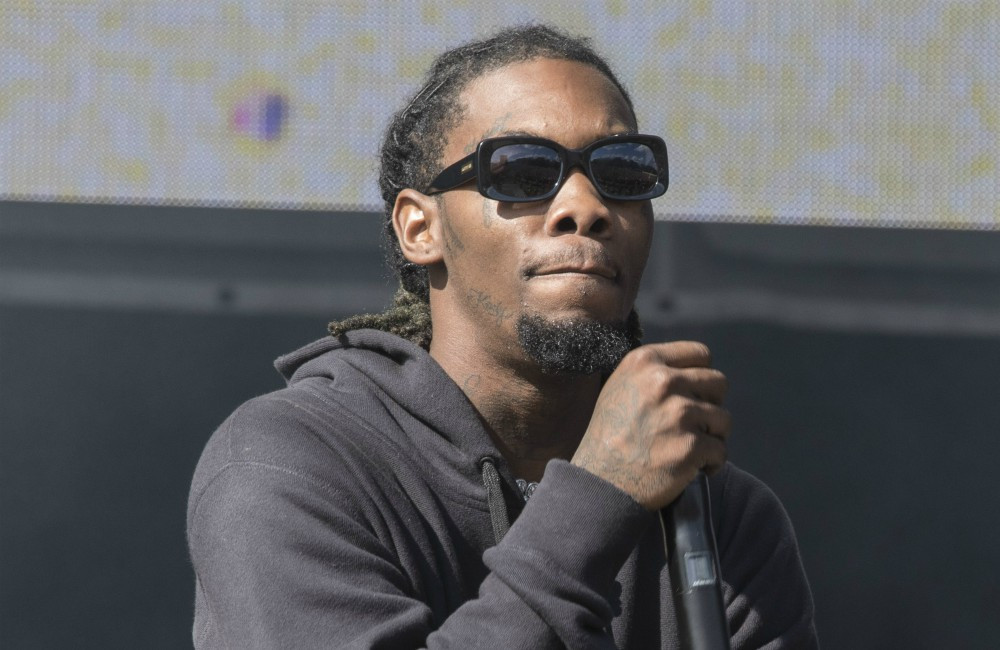 "Every time you saw me, you gave me a hug instead of a dap. Offset commented, "I wish I could give you one last embrace. "I am aware that a soul like yours is currently in heaven. I hope it's clear to you how much we adore and miss you. In my heart, you have left a void that can never be filled.
Cardi B, Offset's wife, has also expressed how difficult things have been since the tragedy, saying in a now-deleted voice message on Twitter that she feels "so hopeless trying to make my husband happy."
She remarked in late November, "Trying to make him crack a smile, f—in' seeing him randomly cry." After everything he's been through the past few weeks, I can see him attempting to completely divert his attention from the fact that his schedule has been altering and that he is struggling to stay up with work. We're not in the mood to play games with you guys.
---
Download The Radiant App To Start Watching!
Web: Watch Now
LGTV™: Download
ROKU™: Download
XBox™: Download
Samsung TV™: Download
Amazon Fire TV™: Download
Android TV™: Download