The Kardashian-Jenners are definitely experts when it comes to wintertime swimsuit photos.
And on Friday, Kylie Jenner braved the chilly conditions to take her own swimsuit-clad pictures from the icy location, almost a year after Kendall Jenner did the same.
The cosmetics tycoon posed inside wearing a robe and fuzzy boots while wearing her Good American Tiny Ties Vinyl Bikini Top ($55) and Tiny Ties Bikini Bottom ($55) before joining Yris Palmer in the hot pool.
Sister Khloé Kardashian definitely took notice of her black vinyl bikini, which costs little over $100, in contrast to many of the popular family's faves. Khloé Kardashian left numerous comments on the photos that featured her brand's bikini.
She added, in part, "You're going to melt the snow," and then, "@goodmaerican never looked so good."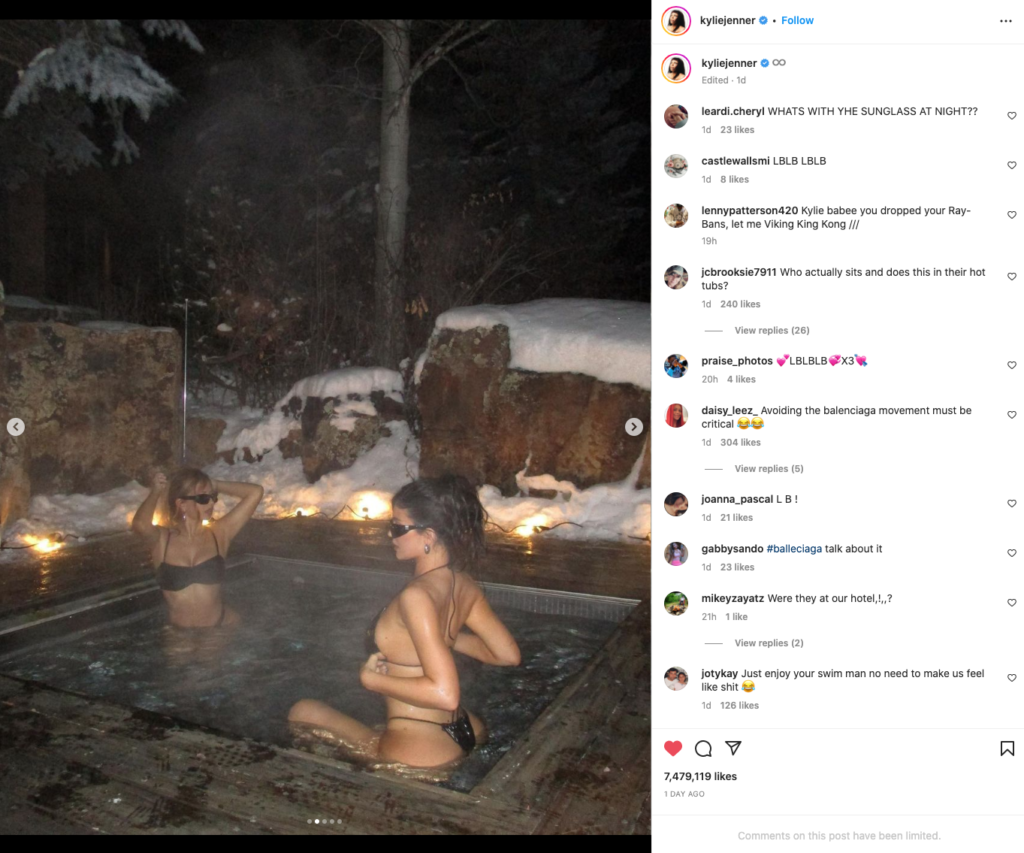 The founder of Good American might think about wearing a bikini and boots this winter in order to follow in the fuzzy footsteps of her sisters.
Since the Kardashian family isn't known for storing their bikinis away for the winter, Kourtney Kardashian dazzled in a silver suit and snow boots last year for Instagram pictures captioned, "How's your Aspen?" Kim Kardashian is also well known for wearing a fur bikini in the snow in 2015.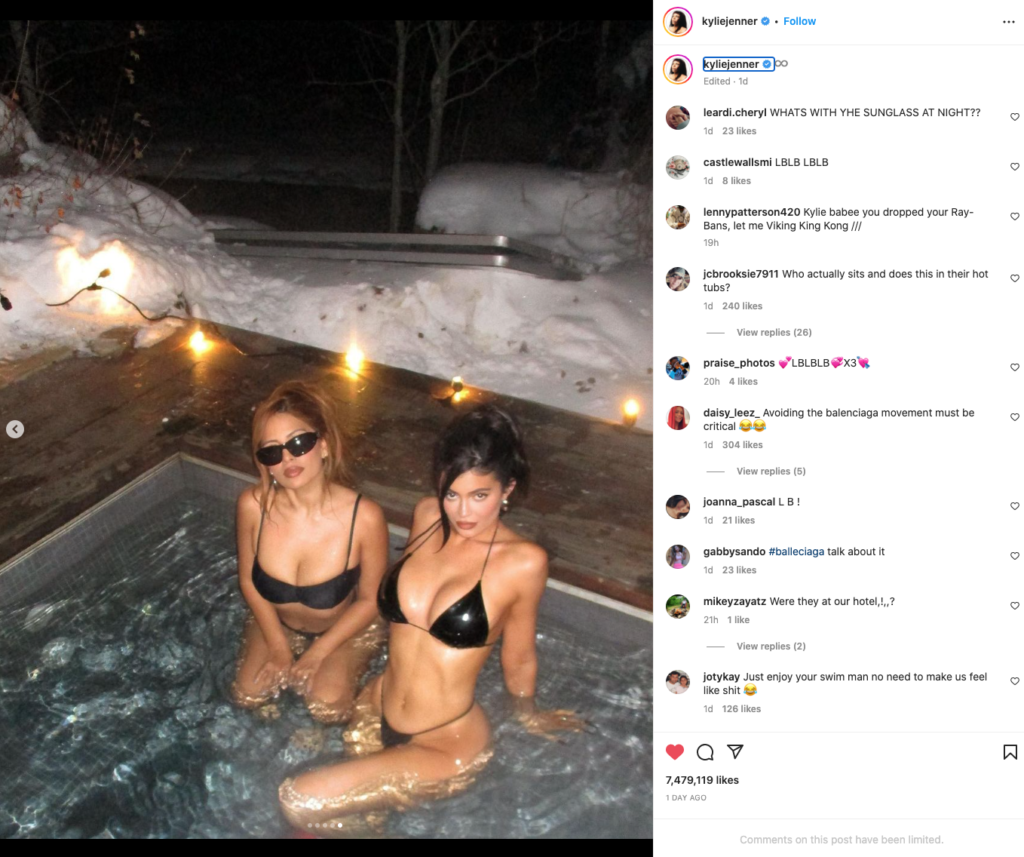 The icy images were taken just after Kim's Skims brand unveiled a collection of sparkly swimsuits to complement its current swimwear, cover-up, and swim glove products. Kim hasn't yet to make the frigid fashion statement this year.
Maybe Jenner's Aspen clothes might benefit from those five-fingered embellishments.
---
Download The Radiant App To Start Watching!
Web: Watch Now
LGTV™: Download
ROKU™: Download
XBox™: Download
Samsung TV™: Download
Amazon Fire TV™: Download
Android TV™: Download