Jackie Chan has revealed that he will meet with the Rush Hour 4 director in Saudi Arabia this evening to discuss the script for the fourth installment of the action comedy franchise.
"We're talking about part four right now!" Chan said at an in-conversation event at the Red Sea International Film Festival (RSIFF) in Saudi Arabia. However, the script is incorrect."
"I'm meeting with the director tonight to discuss it."
Chan's remark is the most clear indication so far that the Rush Hour series would return. A fourth Rush Hour movie has been speculated about for many years, but it has never been verified. Having earlier stated in 2017 that he and the screenplay had been agreed upon, he later posed with Chris Tucker, his co-star, in 2019 while holding up four fingers.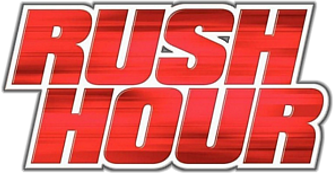 Brett Ratner directed the first three installments of the Warner Bros. franchise, which were released in 1998, 2001, and 2007, and has not directed a movie since allegations of sexual assault against him surfaced in the #MeToo movement in 2017.
Chan also discussed another new film, Never Let The Rain Stop, which will be filmed in both Morocco and Saudi Arabia. He stated he spoke to the director two months ago, who urged him to speak with the Saudi Film Commission to assist get the film off the ground (again, not revealing their identity).
Chan called the movie "a challenge" and described his persona as a doctor who is "somehow helping someone."
Additionally, he disclosed that he will portray a "wise man" in a Chinese translation of a movie called The General; he did not specify which version of The General he was referring to.
Less action, more romance
The martial arts legend declared that in the future, he wants to "produce less action movies, more love stories" during a 40-minute session that was frequently cut short by ecstatic fans. He also reflected on his early days in the business, which included his time spent working with Bruce Lee, a well-known actor from Asian cinema, in those early days. I had been using the techniques Bruce Lee had learned because I knew about them, claimed Chan. "Those kinds of things were portrayed on television by Bruce Lee."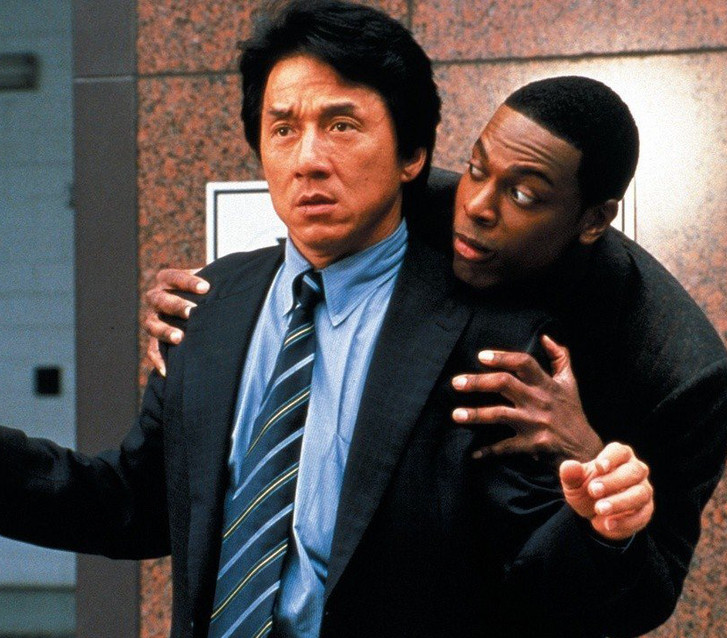 Chan was one of "about 100" stuntmen in the action sequence when he accidentally hit Lee. Chan continued, "As a stunt guy, you can get hit every day." He noticed Lee holding his mouth when he looked up. I also pretended to be hurt, Chan remarked. "He turned around everywhere he went all day and all night, and I was there; I wanted him to hit me again."
Chan admitted he almost declined the Rush Hour franchise because he was sick of playing the role of the police officer in American movies. His manager convinced him by suggesting that the character was a Hong Kong policeman traveling to America rather than a Chinese person born in America. You can't even speak English well.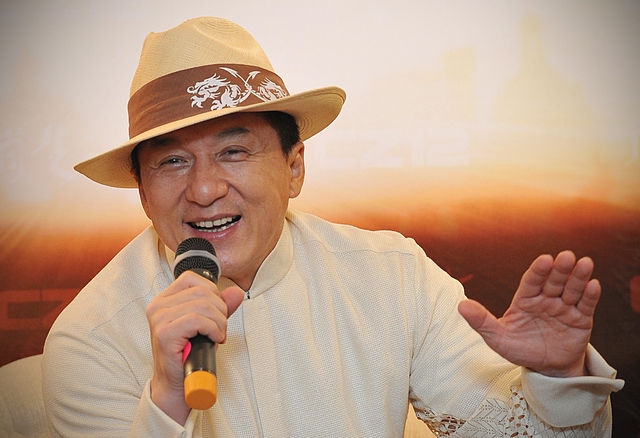 He received a call from Ratner and Tucker following the debut of the first movie, who stated, "Dude! We had a tremendous weekend with $70 million in sales.
Chan also recalled a misunderstanding with his 2016 honorary Oscar. Chan stated, "[The Academy] contacted me very quietly – we were on-set filming," adding that the call's low quality led him to believe he was being called to accept an invitation to present at the Oscars. "24 hours later, congratulations are given by all." Me?! OK!"
He added that Cheryl Boone Isaacs, the former president of the Academy, had informed him that he was the first Oscar winner in history to have gotten as many as 50 votes from the nomination committee for the honorary awards.
During a hectic performance at Jeddah's VOX Cinemas, Chan also performed multiple imitations of his martial arts movements on stage and, in response to several demands for him to sing, serenaded the crowd with a few bars of Elvis Presley's "Can't Help Falling In Love."
---
Download The Radiant App To Start Watching!
Web: Watch Now
LGTV™: Download
ROKU™: Download
XBox™: Download
Samsung TV™: Download
Amazon Fire TV™: Download
Android TV™: Download