It appears that the alleged Soundcloud era of rappers is now debating hypothetical Verzuz battles. The Atlanta rapper has felt especially confident in his catalog since 21 Savage and Drake released Her Loss. In fact, he claimed that in a song-for-song battle, he could defeat anyone from his Freshman Class, including Lil Uzi Vert and Kodak Black.
As is customary, the topic of album sales took center stage. Though the Internet argued that 21 Savage's catalog couldn't compete with artists like Uzi and Yak, the "a lot" rapper insisted that numbers don't lie.
"Where will y'all fans be when these n***as release albums?" On Twitter, Savage wrote.
The comments appear to have irritated Kodak Black, who responded with a lengthy statement on Instagram. Yak stated that while he admires what 21 Savage has accomplished, he does not appreciate contributions to culture being reduced to a sales conversation.
"That ain't gangsta, homie," he wrote. "You nas have no idea what I've been through in this shit!" Anddd you nas had a completely consistent run with no hiccups for 30 years plusss!"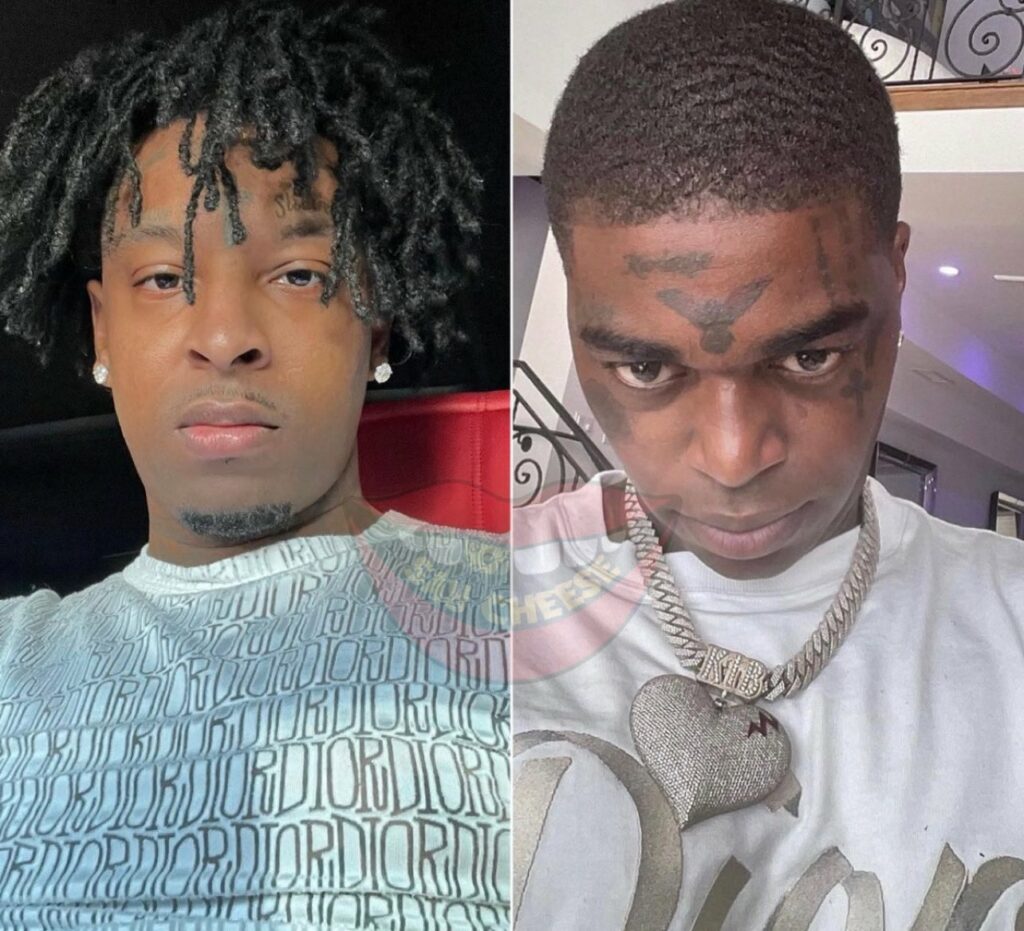 Yak also stated that he has spent a significant amount of time in prison throughout his career. Despite the major impediment to his growth, Kodak Black has amassed a sizable fan base.
"I'm a yung n***a doing this shit since I got into the game, and I've been in and out of jail!" And you're still not doing enough for me to catch up," he wrote. "I'm still doing pretty well for myself, like I've never been anywhere!" But imagine if I didn't. But let's see how this shit goes now that I'm home and on a roll with this shit."
A post shared by DJ Akademiks (@akademiks)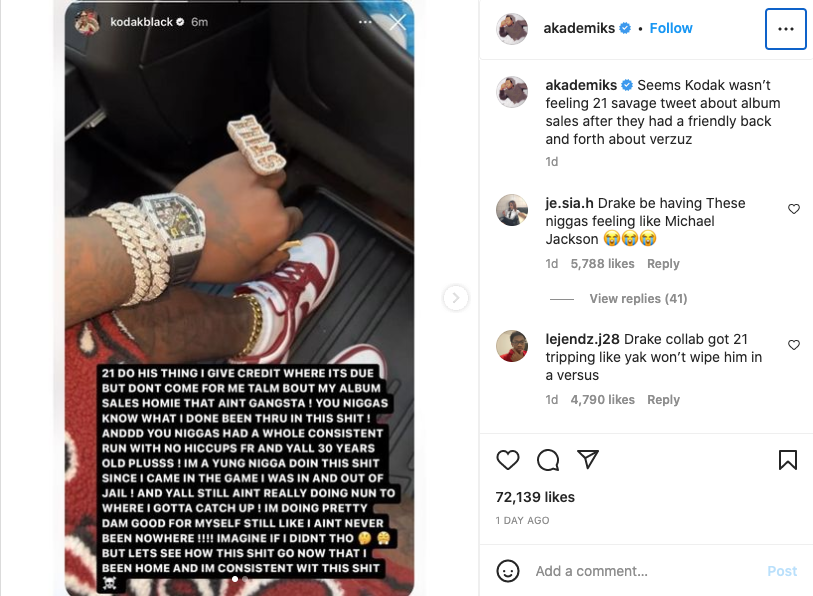 There has been no word from 21 Savage regarding Kodak's response, but the "3AM On Glenwood" rapper has had his fair share of controversy. Over the weekend, the rapper's remarks about Nas sparked outrage online when he called the Queensbridge rapper "not relevant." Savage has since stated that his remarks were removed.