A flesh-eating bacteria that thrives in brackish floodwaters is causing nearly twice as many infections in areas of Florida that Hurricane Ian affected hardest than usual.
The Florida Department of Health reports that in 2022, there were 65 Vibrio vulnificus infections and 11 fatalities in the state. 45% of the instances are located in Lee County, where category 4 storm Ian made landfall on September 28.
Vibrio vulnificus: What is it?
Vibrio vulnificus is a foodborne illness-causing bacterium that thrives in warm seawater and is classified as "halophilic" because it needs salt to exist, according to the U.S. Centers for Disease Control and Prevention. In addition to growing during the hotter summer months, the bacteria population may also flourish when sewage leaks into coastal waters, as it did during Hurricane Ian.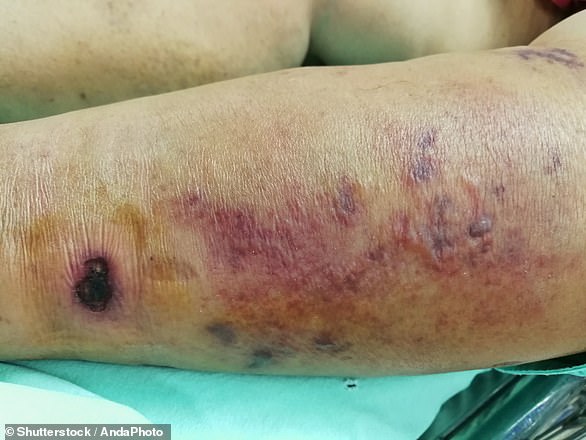 Over West-Central Florida, the storm dumped more than 17 inches of rain, causing surges of up to 12 feet. Ulcers and skin eruptions can result from infections. It is possible to contract Vibrio vulnificus infections by consuming raw oysters and shellfish. But in the wake of a hurricane, infections frequently begin when cuts, scrapes, or open wounds come into touch with warm brackish water. Ulcers and skin breakdowns follow.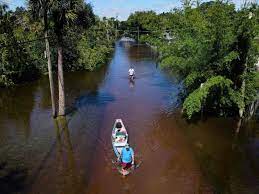 Rarely do infections with Vibrio vulnificus result in severe disease. Since the Florida Department of Health started disclosing infection data in 2008, this is the first time the state's case count has exceeded 50.
Though the infection can become deadly if the bacteria penetrate the circulation and cause symptoms including diarrhea, stomach cramping, vomiting, fever, and chills in those with compromised immune systems as a result of medicine or chronic illness.
Floodwater contact is still quite dangerous.
The Florida Department of Health advises citizens to keep in mind that "water and wounds don't mix" when it comes to preventing infections. It warns citizens to stay away from anything that has come into contact with floodwaters and to avoid wading through standing water.
Those who do come in contact with floodwaters should treat any injuries right away by washing and cleaning them. If an infection manifests as redness, seeping, or swelling, you should see a doctor.
When Florida's hot weather begins to subside in late October, the population of Vibrio vulnificus will decline, lowering overall danger.
According to a Florida Department of Health representative who talked to CNN, the number of infections that have been reported has already started to decline since the hurricane's first impact.
Source