Loretta Lynn's passing has crushed the hearts of everyone in the country's music industry.
The iconic singer, who would have turned 90 in April, died on October 4 after a protracted struggle with various health problems, including a crippling stroke in 2017 and a broken hip in 2018 that put an end to her touring career. The "Coal Miner Daughter" singer's death was announced by her rep in a statement to TMZ.
The 90-year-old was at home in Tennessee when she passed away naturally, according to Loretta's agent. She passed away with her family by her side as well. Oliver Lynn and Loretta had been wed for almost 50 years when he passed away in 1996. Together, they had six children, although only four were still alive at the time of Loretta's passing.
Radar Online said that Loretta's health was deteriorating and that she would be spending her final days in an assisted living home in 2019—three years before she went away. She apparently had "compromised" vision and needed a wheelchair or walker to go around. Numerous of her well-known acquaintances allegedly traveled to pay their respects and say their final goodbyes after learning of her deteriorating health. Since fracturing her hip in 2017, the singer had not embarked on a significant tour. Despite alleged health issues, Loretta nonetheless put out her 50th studio album in March 2021. The album, titled Still Woman Enough, featured Carrie Underwood, Reba McEntire, Tanya Tucker, and Margo Price among many more legendary country singers.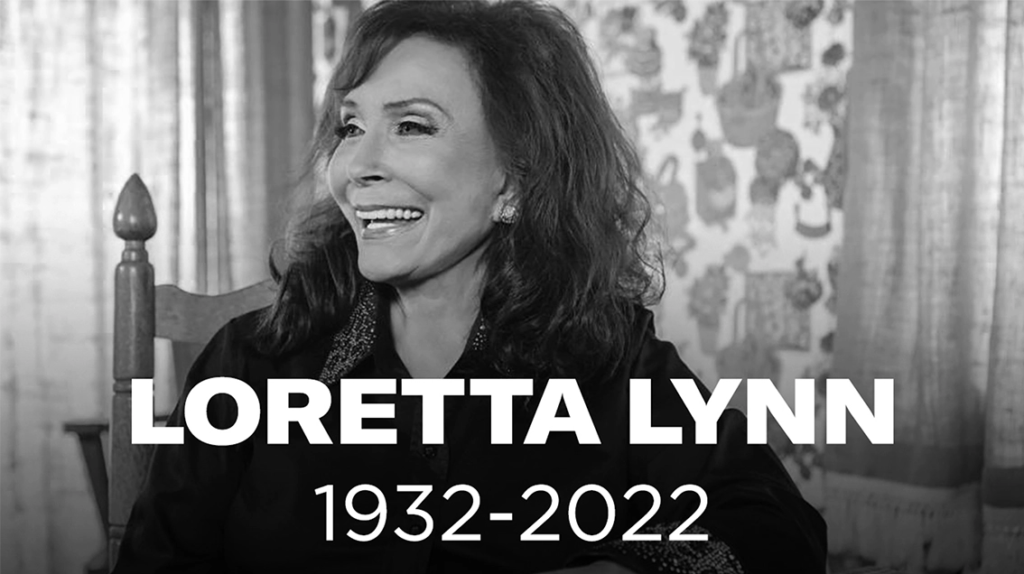 On April 14, 1932, Loretta Lynn (née Webb) was born in Butcher Hollow, Kentucky. Loretta, the second of eight children, fell in love with music as a young child when performing in church. She was undoubtedly brought up in a musical family because three of her siblings, Willie "Jay" Lee Webb, Crystal Gayle, and Peggy Sue Wright, would all become successful country musicians.
She moved to Washington State in 1948, shortly after she wed Oliver "Doolittle" Lynn, to give birth to the first of their seven children. She looked after their four children, Betty Sue, Jack Benny, Ernest Ray, 67, and Clara Marie, 69, while he worked in logging camps (twins Peggy Jean and Patsy Eileen, 57, would be born in 1964). With her husband's support, Loretta continued her singing career by giving performances in the neighborhood. Early in 1960, she released her debut single, "I'm a Honky Tonk Girl," kicking off a career that would last for the next five decades.