Even though Los Angeles is experiencing a record drought, some of its most well-known citizens continue to irrigate the lawns and elaborate gardens of their huge mansions. Local authorities have responded by using a surprisingly easy tactic to keep the wealthy in control.
The answer is a "flow restrictor," a tiny metal disc. The restrictor, which substantially reduces a home's water flow, may be quickly put over the pipes of habitual wasters.
According to water district documents examined by the Guardian, restrictions have already been imposed on residences owned by several celebrities, including the comedian Kevin Hart, the rapper The Game, and Kourtney Kardashian's ex, Scott Disick. The residences of Kim Kardashian, Sylvester Stallone, and Madonna have all been found on lists of offenders who qualified for flow restrictors, so other well-known names could be next.
It's an experiment for water authorities to hold the really wealthy accountable to the same standards as everyone else.
"We have a very strong stance on equality. No matter who you are, how much money you make, or how well-known you are, you are all treated equally, according to Mike McNutt, a spokesman for the Las Virgenes water department, which provides water to celebrity-friendly communities like Calabasas and Hidden Hills.
A small yet mighty solution
This year, as California's decades-long megadrought grew worse, water agencies all around the state mandated cuts that were enforceable with fines. The Las Virgenes water district, however, had a unique problem, according to McNutt: even though the district required a 50% decrease in outdoor watering, its wealthy consumers are unlikely to be changed by financial penalties.
The water district's senior field customer service agent, Cason Gilmer, 36, went to the workshop and began tinkering with a mechanical fix.
The outcome was a small but mighty flow restrictor, a stainless steel disc with a small hole in the center made of food-safe material. It has the ability to drastically reduce water flow, making it hard to water an outside grass and take a shower at the same time.
It takes only a few minutes to insert a flow restrictor outside a customer's home, and the district also adds a seal and a sign warning of a $2,500 punishment if the device is tampered with, according to McNutt.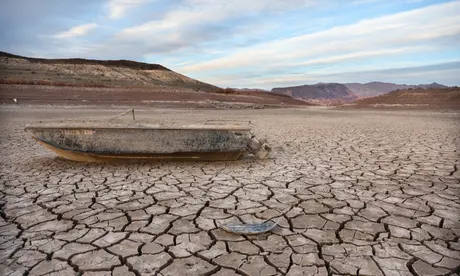 Gilmer claims that when he first tested the device on his own home, it performed just as he had intended. The shower ran at around 60% of usual volume, the sinks and toilets "worked OK," but "you had to be pretty water aware" because "you can't use two items at the same time."
Customers, including famous people, have generally been reasonable and haven't raised hell when warned that their water flow would be limited to a trickle, according to Gilmer.
According to CBS News Los Angeles, by September, the grass surrounding Kourtney Kardashian's pool in Calabasas had turned brown, indicating that the reality star's family had changed after being added to the long list of clients qualified for a flow restrictor. The TV station noted that Kim Kardashian's lawn was still "a nicely groomed green," in contrast.
Public documents show that Scott Disick, Kourtney's ex, did not elude a flow restrictor at his Hidden Hills house. The gadget was deployed by the water district for two weeks in late July. According to water district records, someone "refused" to sign the commitment form that customers can use to avoid a flow restrictor by promising to use less water at Disick's residence. Requests for comment from Disick, the Kardashians, Hart, and the Game were not immediately answered.
A flow restrictor installation was narrowly avoided in July at a Hidden Hills mansion thought to be owned by Madonna and that is currently on the market for close to $26 million after documentation to water district officials that a leak at the property had been rectified. Requests for response from the Madonna and the real estate agent's representatives went unanswered.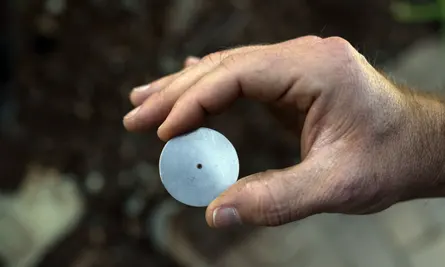 After being mentioned in local news reports about famous people breaking drought limits, a few celebrities, notably the environmentalist Erin Brockovich and the former NBA player Dwyane Wade, have made public remarks about what they're doing to use less water.
Others have objected. In a statement, a spokesman for Sylvester Stallone said that the actor was trying to preserve the more than 500 mature trees on his property, that he had taken additional steps to cut water use, and that he was collaborating with the water department to find a solution.
"A significant deterring impact"
When a home has exceeded its water allowance by 150% at least four times since December 2021, it qualifies for a restrictor. Although more than 1,600 clients in the district meet this requirement, according to McNutt, they have only installed the device sporadically so far—just six or seven dozen times as of early September.
The device is only in use for two weeks, and according to McNutt, the water district is not permitted to restrict access to drinkable water for grounds of public health. They claimed that there had been no legal issues with the strategy to date.
Customers are given numerous opportunities to speak with water district officials and make changes before their water use is reduced. Although the district will continue to check to make sure that customers comply, signing a letter of intent to reach conservation goals is sufficient to prevent a flow restrictor, according to McNutt.
The flow restrictor, in the opinion of McNutt and Gilmer, is already having a significant deterrent effect.
Even with the outdoor watering restrictions, they used to notice plenty of lush lawns when they drove through the neighborhood in the early summer. By August, lawns became more drab. Few, if any, drought flouters have been visible, leaving news crews who wanted to ride along with water district employees as they looked for them disappointed, according to McNutt. He and Gilmer noted that some homeowners have even started spray-painting their lawns green to save water.
According to them, Las Virgenes is the only water district in California that employs flow restrictors, but people from all over the country are taking notice of their innovative strategy. They have been answering questions from other California water districts, Texas, and Florida. Although there are similar devices used to reduce water flow in agriculture, Gilmer said that his invention is unique and that he is considering applying for a patent.
McNutt expressed his desire for more American celebrities to use their talents to draw attention to the water crisis: I'm requesting that all celebrities speak out and use their platforms to discuss climate change and water conservation.