What more can be said about the 74th Primetime Emmy Awards than what everyone who watched it has already thought?
The show was terrible, at least on television where I watched it this year since it was immediately following the Toronto International Film Festival. It featured an ineffective host in beloved Saturday Night Live veteran Kenan Thompson (ironically), an obtrusive announcer who was given more time for pointless commentary than winners were given for acceptance speeches, odd presenter inclusions and omissions (Sydney Sweeney was in the room, folks! ), poor pacing, and poor lighting. (Read Daniel Fienberg's review of the program, THR's chief TV critic, for a more in-depth analysis.)
While they were undoubtedly included in montages proclaiming how amazing television is these days, several of the most watched TV programs, including NBC's This Is Us and Yellowstone on the Paramount Network, were not among the winners since they were not even nominated.
Another thing that makes me question is why the Big Four networks, who alternate hosting the Emmys, would want to broadcast their own funeral is that only one show from this year's host network NBC, SNL, won an Emmy on the primetime telecast. What will happen when they eventually discover that promoting their rivals is not a wise business move?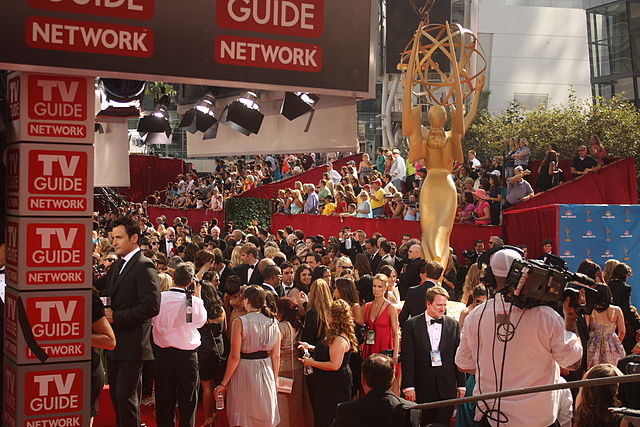 Perhaps most disconcertingly, Monday night's results reinforced my belief that most of today's TV Academy members, despite living in the era of Peak TV, can't be bothered to watch, en masse, more than a handful of buzzy shows, bearing out a joke that Thompson made in his monologue at the top of the telecast, which echoed something that I have written about often: "Tonight, we celebrate the hundreds and hundreds of shows that were produced last year — and then we give awards to five of them." Indeed, precisely five shows ended up winning multiple awards — HBO's The White Lotus (five), Apple's Ted Lasso (four), HBO's Succession (three), ABC's Abbott Elementary (two) and Netflix's Squid Game (two) — while nine others won one apiece.
Consider this: Better Call Saul on AMC is one of the best reviewed shows on TV, yet as its Emmy eligibility is about to expire (the remaining six episodes of its sixth and final season will be eligible next cycle), it is still winless in every category. No awards were given to Yellowjackets for its highly regarded debut season on Showtime. Other promising new shows, such as Hulu's Only Murders in the Building and Apple's Severance, only received awards in the technical categories at one of the non-televised Creative Arts Awards presentations.
The problem isn't that (most of) the shows and winners weren't deserving; rather, it's that other deserving candidates don't always appear to receive a fair go. It is, quite simply, tiresome that the TV Academy members consistently praise the same actors and shows.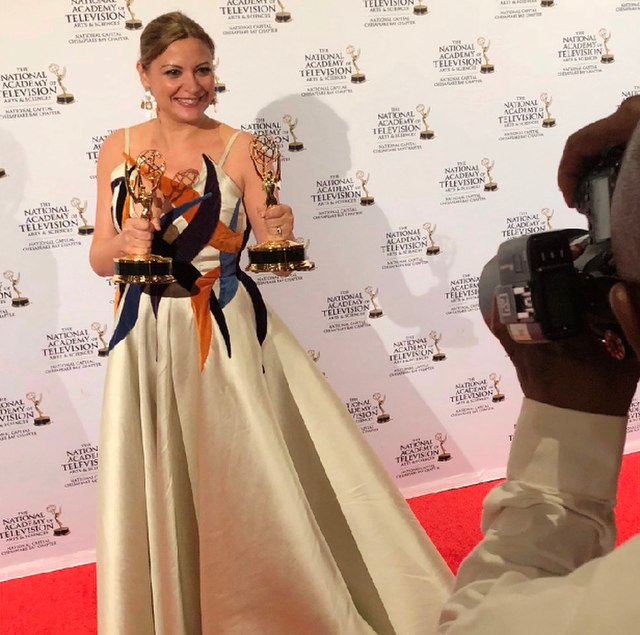 This year, HBO's Last Week Tonight won the Emmy for best variety talk series for the seventh consecutive year (instead of one of the programs that must air every weeknight), and Saturday Night Live won the award for best variety sketch series for the sixth consecutive year (under the strange criteria of the TV Academy, it no longer needs to compete against any other nominees). The drama series Succession, the comedy series Ted Lasso, the comedy lead actor Jason Sudeikis (Ted Lasso), the drama actress Zendaya (Euphoria), the comedy actress Jean Smart (Hacks), and the comedy supporting actor Brett Goldstein have all extended their winning streaks this year (Ted Lasso).
Due to the aforementioned disappointments, I celebrated Netflix's Squid Game's wins for lead drama actor (Lee Jung-jae became the first actor to ever win an acting Emmy for a performance in a language other than English) and directing of a drama (Hwang Dong-hyuk, for the pilot); best comedy supporting actress (ABC's Abbott Elementary; Sheryl Lee Ralph, who delivered the night's most memorable acceptance speech); and best comedy series (Netflix'
We can only hope that next year's Emmy participants will show a bit more consideration, including the voters and those who put the telecast together.