Tiger Woods and Rory McIlroy's business venture, which is partnering with the PGA Tour to launch the new technology-focused golf league, made the announcement on Wednesday. The TGL will be the most recent league to attempt to establish itself in the golfing landscape with the goal of modernizing both the viewing and playing experiences for both players and fans.
TMRW Sports announced in a press release that "TGL will showcase team matches mixing innovative tech and live action from a custom-built venue in primetime on Monday nights, which will complement the current PGA Tour schedule."
TGL will provide 18-hole competitions spread over a two-hour period on a virtual course. Six three-man teams of PGA Tour golfers will compete in the 15 regular-season matches. Before the first season begins in January 2024, 16 additional seats need to be filled, and Woods and McIlroy are already on board. Those open roster spots will undoubtedly be filled pretty quickly.
Prior to the 2022 Tour Championship, McIlroy and Mike McCarley, the CEO and founder of TMRW Sports, spoke in East Lake about the specifics of this new league. TGL will use simulators for longer shots, such as driver and iron swings, before golf balls are actually placed in an arena because it won't be played on a real golf course.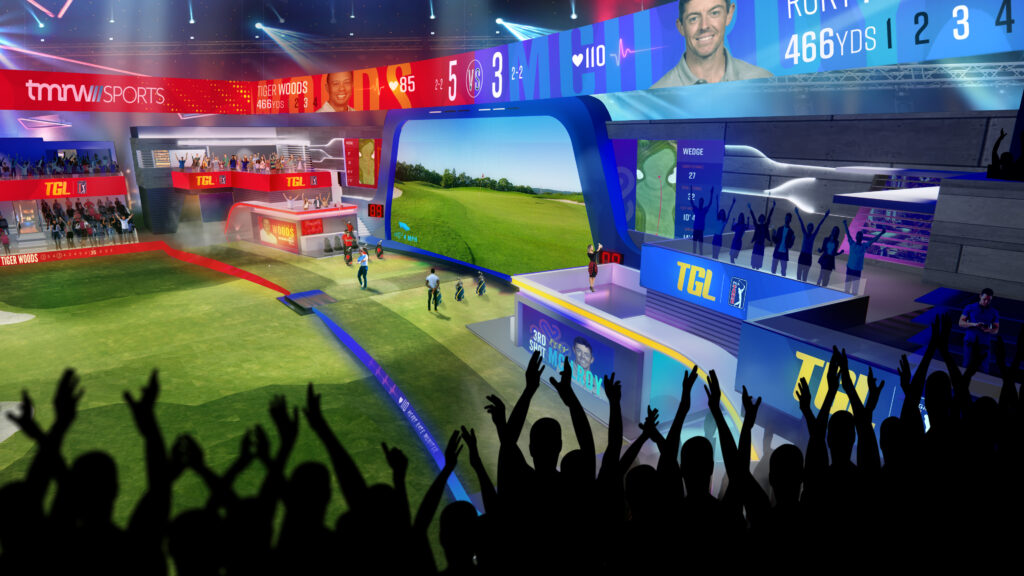 "You may get your bearings in terms of golf by watching the drives and approach shots enter the screen. It is a commercial-sized screen, which is pretty darn similar to the size of an IMAX screen "McCarley remarked. "The men will play out from the short game area after the ball is placed there. There are six teams, each with three PGA Tour players, for a total of 18 players. The regular season consists of 15 Monday night matches, followed by semifinal and championship rounds. The tournament begins in January of next year, which is 18 months from now."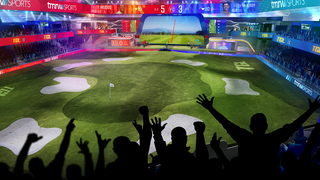 A location and television partner must still be chosen, so there are still tasks on the to-do list in addition to the commitment of further players. This will just be another golf competition that people can watch because there is still plenty of time before the formal launch.
"TGL is the next step in the development of professional golf, and I'm dedicated to guiding it into the future. We can take our sport into primetime regularly alongside so many of sports' greatest events because we used technology to create this special setting, according to Woods.
"Being a huge sports fan myself, I'm enthusiastic about incorporating technology and team components found in other sports into golf. Everyone has experienced what it's like to be at a basketball or football stadium where they can witness every play and every minute of activity take place right in front of them. It is a feature of TGL that will distinguish it and entice a new generation of fans. It is something that is fundamentally impossible in traditional golf."
TGL at a glance
Teams: Six teams of three PGA Tour players each
Tech-infused venues: First-of-its-kind experience for golf enabled by a data-rich, virtual course complete with a tech-infused, short-game complex
Tech-enabled fan experience: High-energy, greenside fan experience with every shot live within a 2-hour, primetime televised match
Schedule: 15-regular season Monday night matches followed by semifinals and finals matches, kicking off in January 2024
McIlroy added: "I have the utmost respect for the game of golf, and the TGL, while rooted in the traditions of the game, is taking a bold step into the increasingly tech-fueled future of sports. TGL will tap into the appeal of team golf within an exciting, fan-friendly environment, comparable to sitting courtside at an NBA game. TGL will widen the appeal of golf to younger and more diverse fans and serve as another avenue to introduce people to the game I love."