Everything is better in twos!
The Kardashians' renowned family is not wasting any time in putting fans back inside the action of their daily lives, as seen by the release of a new teaser for season 2 of The Kardashians on Hulu on Monday.
Guess what, then? As the teaser begins, Kourtney Kardashian poses a query. After that, Sister Kim Kardashian is heard adding, "We are in season 2."
The Good American creator says, "The baby's away, the moms will play," before jumping around in a purple minidress and pumping her fist in the air in the teaser, which then turns to photos of Kylie Jenner and Khloé Kardashian.
The video then switches to Kourtney smiling for a picture shoot and leaping into the arms of her husband Travis Barker in what appears to be Italy, where the two tied the knot in May 2021.
A post shared by The Kardashians (@kardashianshulu)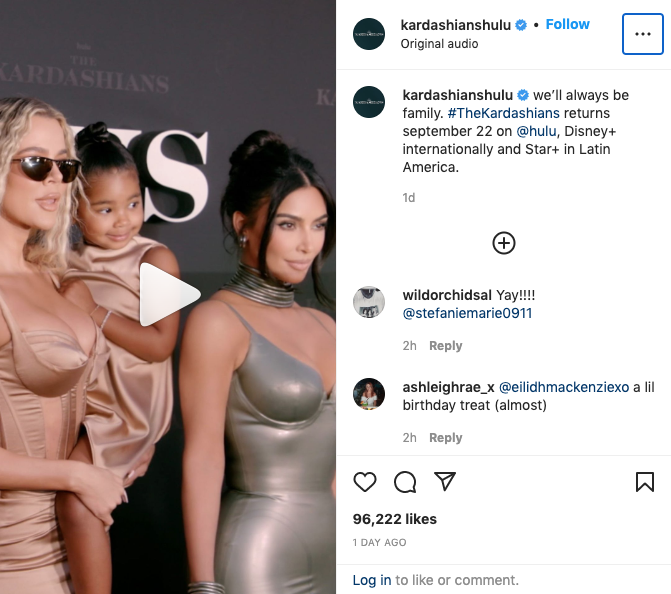 The teaser also includes images from several previous photo shoots, such as the season 1 premiere of The Kardashians and a gathering of the entire family, including matriarch Kris Jenner.
Kim says to the camera in a confessional interview, "No matter how crazy things are, we'll always be family.
The preview ends with a strawberry-blonde Kendall Jenner saying, "We really are a dream team here.
The family had previously been on the hit reality series Keeping Up with the Kardashians, which debuted in 2007 and has since lasted for several seasons on E! In September 2020, they revealed that KUWTK will terminate. Three months later, in December 2020, the ladies agreed to a multi-year arrangement to "produce global content" that would air exclusively on Hulu in the US and several other foreign countries.
In June 2021, KUWTK came to an end after 20 seasons. Following the series finale, Andy Cohen hosted a two-part reunion special.