The Weeknd, a multi-Grammy Award-winning singer, is working with Universal Studios' Halloween Horror Nights to create a brand-new horror experience that is unlike anything the Universal parks have done before.
Visitors are urged to push their boundaries at a haunted house in September that is based on the musician's critically acclaimed album After Hours. The Weeknd: After Hours Nightmare is the name of the venue, and tickets are currently on sale.
Halloween Horror Nights at Universal Studios frequently draws its ideas from scary movies like Cabin in the Woods or A Nightmare on Elm Street. The Weeknd: After Hours Nightmare in 2022 will be the park's first collaboration with a musical artist despite the popular haunted house event featuring a number of iconic horror icons and being based on various notable movies and shows. Although the concept appears strange, anyone who is familiar with The Weeknd's (Abel Tesfaye) catalog knows that the musician has a penchant for the macabre.
Charles Gray, Senior Show Director for Entertainment Creative Development at Universal Orlando Resort, said:
"This is an unprecedented haunted house that is going to shatter the expectations of our guests and immerse them in an unforgettable experience that is equally unexpected and terrifying."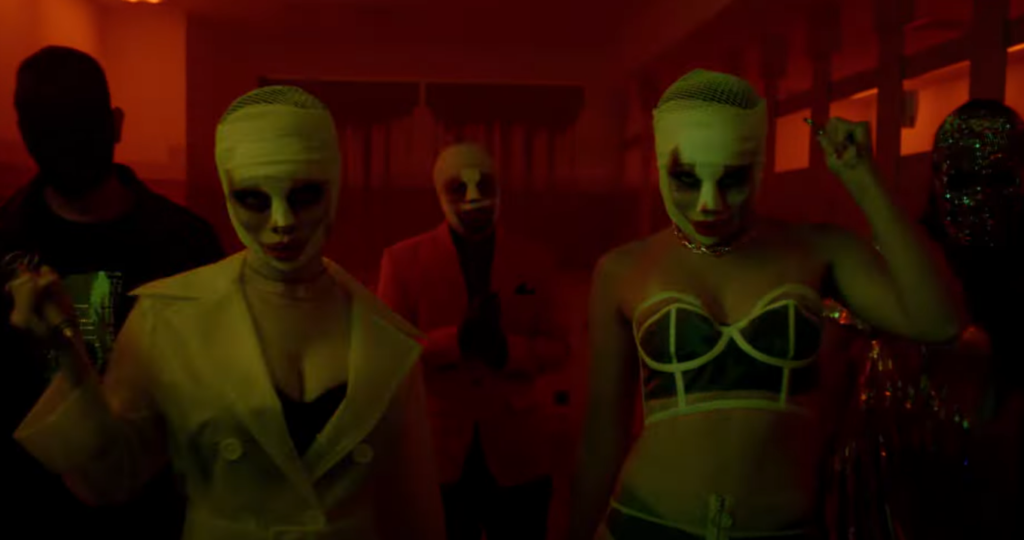 This year's Horror Nights house, which is based on The Weeknd's fourth studio album, After Hours, will have bizarre aspects that make visitors feel as though they are entering one of Tesfaye's terrifying music videos. The experience is certain to be unsettling, from his "Save Your Tears" video's Eyes Wide Shut-like aesthetic to "Blinding Lights' terrifying sense of escaping from someone or something." According to reports, the venue will play songs from the album continuously as a heart-pounding background as guests are being followed by some of the terrifying characters that appear in The Weeknd's videos, such as slashers and bandages maniacs.
In the collaboration with Universal Studios, Tesfaye said:
"I always wanted my own Halloween Horror Nights haunted house as Halloween has always been significant to my music, so this is a total dream come to life. I feel like my music videos have served as a launching pad for a collaboration like this, and I cannot wait for people to experience this madness!"
The Weeknd has gained international acclaim for his stylish influence that pushes boundaries and exposes the darker side of Hollywood and famous mythos. Although the artist's images are typically distorted and starkly different from the lyrics, his lyrics are frequently provocative and raw confessionals that create odd storytelling that remains after the music has stopped.
The Weeknd's fourth straight number-one album, After Hours in particular, features a number of hits, including "Blinding Lights," which is ranked as Billboard's #1 Greatest Hot 100 Hit of All Time. The musician has most recently started acting again with the HBO Max series The Idol. Tesfaye is one of the show's creators and will co-star with Lily Rose-Depp in it. It will be directed by Sam Levinson of Euphoria.
On September 2, the After Hours Nightmare house will open at Universal Orlando Resort, and on September 8, it will do the same at Universal Studios Hollywood. Visit the Halloween Horror Nights website to get your tickets, and watch the teaser below for a preview of what to expect: