Jason Momoa was involved in a car accident with a motorcycle rider over the weekend, although nobody was hurt.
Claimed law enforcement sources and provided video of the collision's aftermath, the 42-year-old actor was involved in a collision with a motorcycle on Sunday in Calabasas, California, who had gone over into the opposing lane at a curve on Old Topanga Canyon Road.
The unidentified biker struck "the left front end" of Momoa's vehicle with such force that they were forced off their bike. According to reports, the motorcyclist managed to land on their feet after hitting the windshield of the Aquaman star's automobile and avoiding the hood.
Momoa looked to be able to walk away from the incident and back to his car unscathed, according to video footage of the crash's aftermath that the publication was able to obtain.
A bruised leg and a thumb injury were among the "minor ailments" the rider had when they were transferred to a nearby hospital. The Dune star, though, seemed to be in good health.
The actor was traveling in his restored gold Oldsmobile 442, a classic car that was initially featured in his 2021 Netflix film Sweet Girl.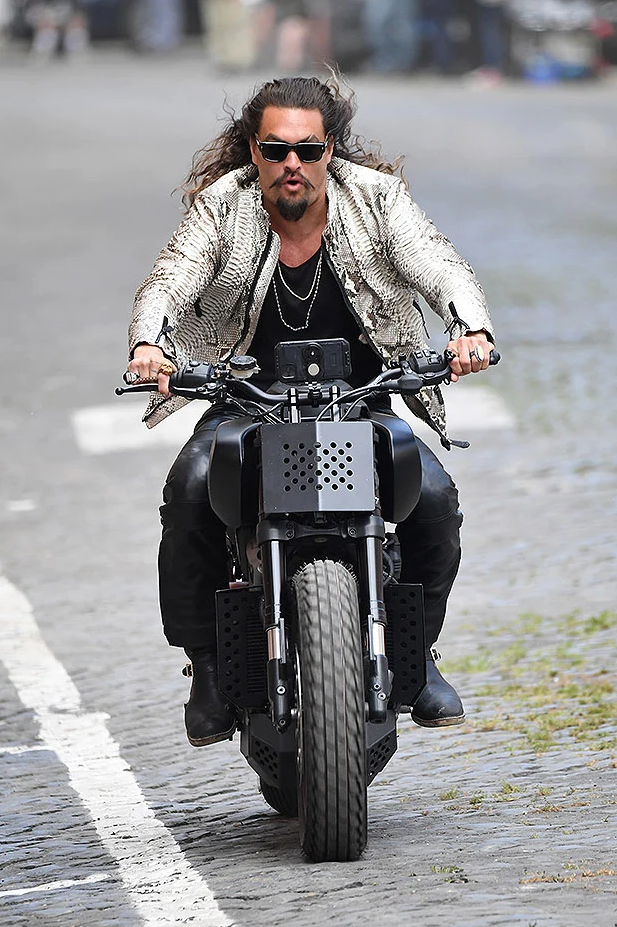 Following their breakup in June, it was previously claimed that Momoa is still spending time hanging out with ex-girlfriend Eiza González. On June 5, the two were observed departing the same two popular London locations separately, seconds apart.
According to a source, the two still want to get out when their paths cross: "Jason is a fun person. Eiza enjoys spending time with him. She also has zero interest in adding complications because she is so committed to her career."
"In life, she is where she wants to be right now and very happy about it. She will see Jason when they are in the same city. She stays in touch with him," the source added.
An informant claimed that Momoa and 32-year-old González were merely in "different life stages" but that they were "hoping they would work it out" when they split up in June after dating since February.