While on tour, Bret Michaels experienced a medical issue.
Just prior to the band's scheduled performance as part of the Stadium Tour alongside Def Leppard, Mötley Crüe, and Joan Jett and the Blackhearts, the leader of Poison, 59, was taken to the hospital in Nashville on Thursday.
According to TMZ, who broke the story first, his bandmates went on stage to make the revelation and apologized for having to cancel their performance.
Later, late on Thursday night, Michaels wrote on his personal Instagram account to confirm the occurrence. "Thank you to all of the amazing Nashville fans for your kind words! I was very excited to play in Music City, but it was not possible due to an unexpected medical issue and subsequent hospitalization. Since I won't be able to rock the stage tonight, please accept my sincere apologies. I'm working hard to return as soon as possible at full strength, and I hope you had a blast with my buddies from Motley, Leppard, Joan, and the Classles "Act!!!"
A post shared by Bret Michaels Official (@bretmichaelsofficial)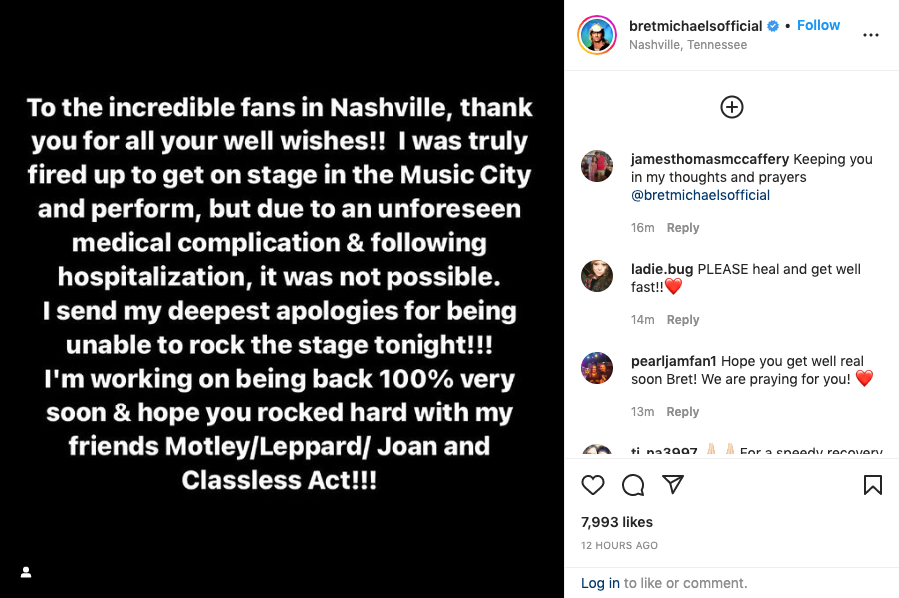 When he was revealed to be the banana on season three of The Masked Singer, Michaels, who was diagnosed with type 1 diabetes at age 6, spoke about the 10th anniversary of his brain hemorrhage.
At the moment, he commented, "This is the roses and thorns of my existence." "I'm really appreciative. I view being alive and surviving on this occasion as being on the bright side of the dirt. Never do I rejoice over a brain hemorrhage.
"Ironically, the show was running at the exact time they were working late into the night on my brain, literally 10 years to the day before it airs. Who would have thought that everything would make sense on April 22? I had no clue that any of this would work out in the lives of my children or myself "Michaels threw in.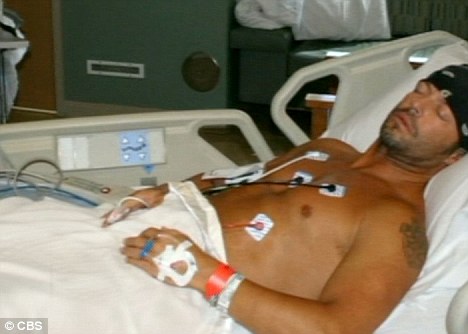 The Rock of Love actor underwent surgery to fix a hole in his heart in 2011, one year after his brain hemorrhage, as a result of a mini-stroke.
"It hasn't been easy. However, I'm feeling really, really wonderful. I feel very fortunate to be here "In 2012, he stated.
Michaels concluded, "I appreciate a higher force that I am alive today. "I simply wasn't ready to leave yet. I'm aware that I'm still here for a purpose. Helping others and working with charity have so become very important to me."