After his breakup with Lori Harvey, Steve Harvey wishes Michael B. Jordan well.
Lori's father verified allegations that his daughter and the Creed actor were splitting up on The Steve Harvey Morning Show on June 6. Steve joked about how he felt about the relationship coming to an end "I'm in good shape. I'm perfectly fine… I still have to report to work… I still have to look after my family."
"I'm team Lori, 1000 percent," he added. "She's my daughter. I love her, I support her."
Steve went on to say that having a successful relationship in the spotlight is difficult. "Look, as long as everyone can go their separate ways in peace, let's be friends… I haven't heard anyone mention they shattered any windows or anything like that "he stated "I don't care what you do as long as you don't put your hands on my daughter."
"He's still a cool guy…from what I know. It's a breakup. I'm pretty sure they'll be fine. People break up all the time," Steve, whose been married three times, added before referencing his own relationship history. "I just wish I could have broke up without the cost factor! I got to start learning from my children, get out early! I waited way too late."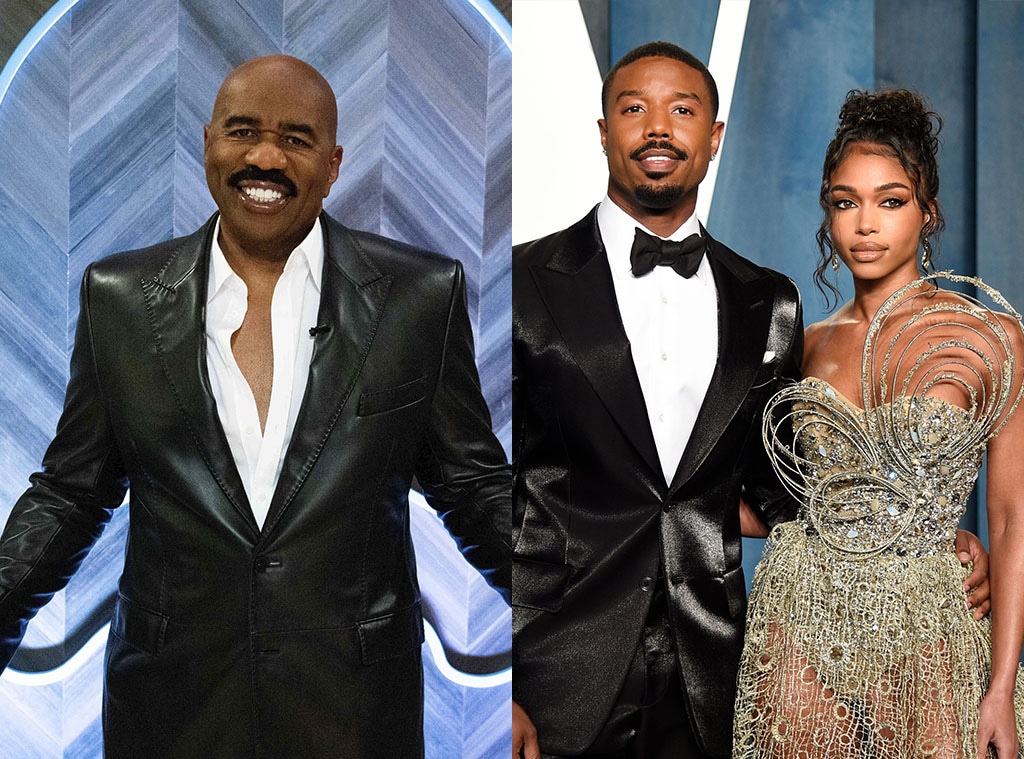 Lori, 25, and Michael, 35, fueled romance rumors in late 2020 and went Instagram official in January 2021. The two appeared to be inseparable after that, taking vacations across the world together and sharing tributes to each other on social media.
Lori, on the other hand, has erased her Instagram posts with Michael since their breakup. In terms of his post-breakup activities, the Black Panther star attended Game 2 of the 2022 NBA Finals on June 5 in San Francisco, California.
"MBJ went straight to his seat when he arrived," an eyewitness said exclusively. "He didn't do a whole lot of cheering. He wasn't as animated as usual tonight."