Pink Floyd has reformed to record a song in support of Ukraine, just three weeks after pulling its music from Russian and Belarusian streaming sites.
Pink Floyd took to social media today to promote the charity track's impending streaming-service launch, dubbed "Hey Hey Rise Up." "All earnings from the song" – the group's first new music in 28 years – will go to "Ukrainian Humanitarian Relief," according to the London-based rock band. Fans will be able to listen to the album on Spotify and Apple Music starting at midnight tonight, and the song was uploaded on YouTube this afternoon.
"Hey Hey Rise Up" features 76-year-old Pink Floyd guitarist David Gilmour and 78-year-old founding member Nick Mason, as well as veteran bassist Guy Pratt (who replaced Roger Waters on Pink Floyd's A Momentary Lapse of Reason Tour), Immigrants artist Nitin Sawhney, and Andriy Khlyvnyuk, a member of the 18-year-old Ukrainian rock band BoomBox).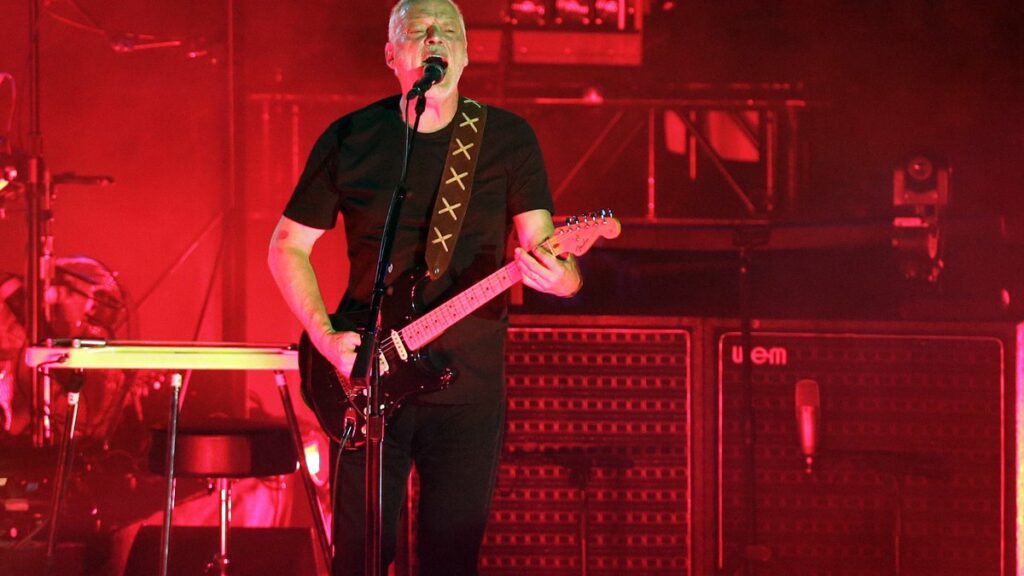 (Of course, Waters had nothing to do with the making of "Hey Hey Rise Up.") However, the 78-year-old made his position on the situation in Ukraine known in a lengthy message last month, and his This Is Not a Drill Tour will take off in Pittsburgh, Pennsylvania, in July.)
Pink Floyd revealed that David Gilmour "had a Ukrainian daughter-in-law and grandchildren," and the Cambridge native issued a comment on the situation.
"We, like so many others, have been feeling the outrage and anger of an independent, peaceful, democratic country being invaded and its people murdered by one of the world's major powers," added Gilmour, a six-time Grammy nominee (and one-time winner).
"The artwork for the track features a painting of the national flower of Ukraine, the sunflower, by the Cuban artist, Yosan Leon," Pink Floyd explained in the song's YouTube description. "The cover of the single is a direct reference to the woman who was seen around the world giving sunflower seeds to Russian soldiers and telling them to carry them in their pockets so that when they die, sunflowers will grow."
The YouTube post of "Hey Hey Rise Up" had built up north of 611,000 views at the time of writing, despite the fact that it had only gone up this afternoon. A "Concert for Ukraine" event with Ed Sheeran, Camila Cabello, Nile Rodgers, and others earned about $18 million about a week ago, and Pussy Riot raised over $6.4 million with a Ukrainian flag NFT at the beginning of March.
In addition to these fundraising attempts, a number of music business organizations have shut down in Russia, including major labels, Spotify, Live Nation, and Downtown's FUGA.