The music industry is a complicated market that is evolving with time. TikTok, a social media network with exponential growth, has contributed to its developments in recent years.
In terms of influencing consumer behavior and music and product consumption, TikTok has taken the lead. The platform has been downloaded more than 2 billion times, and there are 800 million regular users worldwide, claims Audio Hype.
According to Audio Hype, the age group that streams music the most—those between 16 and 24 years old—makes up 41% of the 2 billion consumers. Additionally, there are more than 1 billion videos seen on average each day.
This information lends credence to the notion that TikTok is a trustworthy resource for marketing and promotion, particularly in the music sector. By only uploading to Tiktok, the platform has been enabling musicians to have more control over their songs.
"You are looking at an era where customers listen to songs depending on how viral it is on TikTok, [where] users find songs they've never heard of," says MI College of Contemporary Music.

As posts on TikTok have the potential to go viral over night, the app continues to demonstrate its effectiveness as a marketing tool. However, certain artists are currently being pushed to maintain a strong social media presence in order to keep up with the platform's trends.
The New York Times just wrote an article titled "The Viral Spiral" that describes how Tiktok promotes viral music. Because of the success of TikTok marketing, several record labels now want musicians to establish a social media presence in order to increase their chances of going viral, which has led to frustration.
The New York Times report claims that "artists lately expressed…frustrations with labels continually chasing the next 'Old Town Road' or 'Drivers License,' tunes that took off on TikTok and rose the Billboard charts. FKA twigs said in a since-deleted post on the platform that "all record labels ask for are TikToks."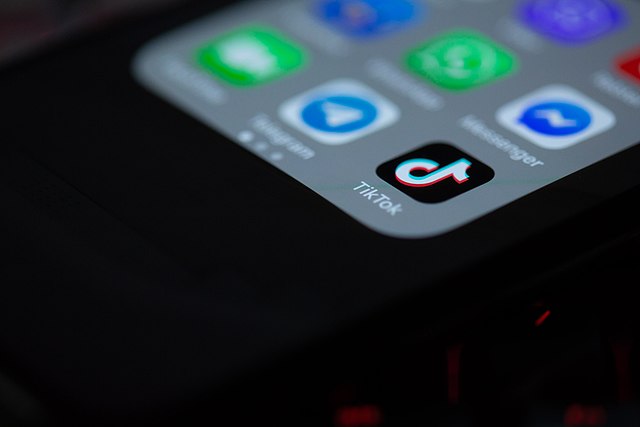 Making and creating music has lost some of its importance as social media has taken center stage. This annoyance has been expressed by artists like Halsey and FKA twigs.
While this trend among musicians is regrettable, Business Insider reports that "TikTok hits frequently appear on the Billboard 100 or Spotify Viral 50."
Furthermore, Business Insider reports that "a November study done for TikTok by the music-analytics company MRC Data" found that "67% of the app's users are more likely to seek out songs on music-streaming services after hearing them on TikTok."
Since music is so engrained on the platform, some musicians make an effort to arrange meetings with TikTok's music department to talk about promotional tactics. In an effort to gain more traction and virality for their music, some musicians may spend a few hundred dollars on a few micro-influencers.
Not to mention that Ole Obermann, a former head of digital for Warner Music, heads TikTok's internal music section, which studies data pertaining to music.
Therefore, it is financially rational for record labels to want musicians to have a social media presence; nevertheless, whether or not it is fair is outside the scope of this discussion.
On TikTok, John Legend just started a #OpenVerseChallenge, which begs the question: Was the video only for fun, or is John Legend also hopping on the bandwagon of changing marketing strategies?
The next time you browse TikTok, take note of how many musicians you didn't anticipate to be using the app to promote their music or try to establish a trend.