Vanessa Bryant shared some adorable images from a family trip last month to celebrate the fourth birthday of her youngest daughter, Capri.
The family from Southern California traveled to Walt Disney World Resort in Orlando, Florida, on the other coast.
Vanessa, sporting pink-and-yellow Minnie Mouse ears, cradled a tiara-wearing Capri on her lap, smooching her cheek in front of Cinderella's castle in the main photo. Other photographs in the series included cake pops of Disney characters, as well as a group portrait of Capri's sisters, Natalia, 20, and Bianka, 6, all dressed in Disney-themed bespoke birthday outfits for the young girl.
Vanessa, 41, also posted a photo of herself on a ride with her nephew, Justin Gonzalez, and the family saw a stage presentation starring Donald Duck while at the famous park.
RELATED: Gigi Is Celebrated By Vanessa Bryant On What Would Have Been Her 17th Birthday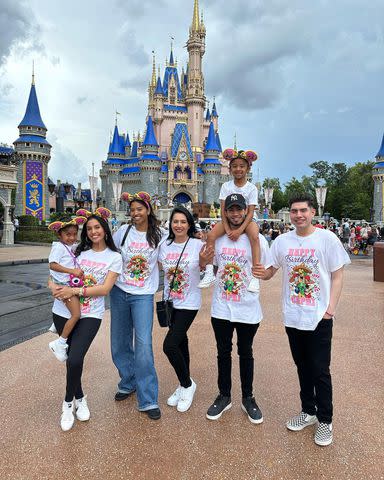 The family's brighter moments follow the death of the girls' father, Kobe Bryant, in a helicopter crash in Calabasas, California, in January 2020, along with their 13-year-old sister Gianna and six other passengers.
Vanessa and the three girls continue to openly celebrate the basketball legend's legacy, which the TCL Chinese Theatre recognized earlier this year.
In 2011, Kobe became the first athlete to have his hands and feet etched in cement at the legendary Hollywood arena. In March, the family paid tribute to him by permanently etching his handprints and footprints in the theatre's foyer.
Natalia delivered a heartfelt statement at the event, which was attended by her mother and younger sisters Bianka and Capri.
"I'm honored to be here today to honor the man we all knew and loved as my father, Kobe Bryant," Natalia said at the time. She referred to Kobe as the "MVP of girl dads," citing his tremendous work ethic as a basketball player and how, despite his hectic schedule, the Laker star always made time for his four kids.
Natalia concluded her address by saying that they will love Kobe "forever and always."
RELATED: Inside Vanessa Bryant's Heartbreaking And Powerful Testimony About Kobe And Gianna's Deaths
"Dad, you're an icon, a legend, a storyteller, and most importantly, the best girl dad any young woman could ever dream of," she said. "It is an honor for me to be here to represent you and our family, and we are extremely proud of you." We will love you for the rest of our lives. Natalia, Gianna, Bianka, Capri, and Mommy love you."
In an interview with Extra in 2017, the former Los Angeles Lakers shooting guard revealed that his wife hoped to have a kid one day. "I've heard that boys are walking tornadoes. We'll see what happens. "I believe Vanessa desires a boy more than I do," he joked.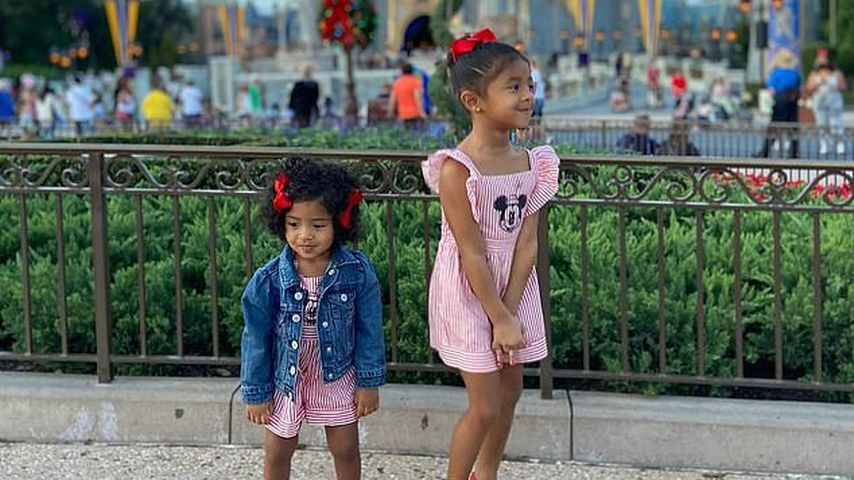 While his teammates taunted him about being outnumbered in his own home, he said he adored having daughters. "My friends tell me, 'It takes a real man to make a boy.'" "I was like, 'Dude, it takes a king to make a princess.'"
---
Download The Radiant App To Start Watching!
Web: Watch Now
LGTV™: Download
ROKU™: Download
XBox™: Download
Samsung TV™: Download
Amazon Fire TV™: Download
Android TV™: Download
---