Cardi B has won $350,000 from a tattoo artist who sued her, alleging she is "ruining his life."
Kevin Michael Brophy Jr. first sued the 'WAP' rapper for $5 million, and the rapper is scheduled to appear in court in October 2022.
Brophy sued Cardi B over the tattoo artwork that appeared on the cover of her 2016 mixtape Gangsta B**ch Music Vol.1 – artwork that he deemed "core to his identity."
The rapper was photographed in the back of a limousine, peering into the camera and drinking a bottle of beer.
But she wasn't alone in the photo, as she was clutching the back of her man's head, who appeared to be having oral sex with the singer.
The man in the image had agreed to pose in the photograph, but a massive tattoo that belonged to Brophy was placed onto his back.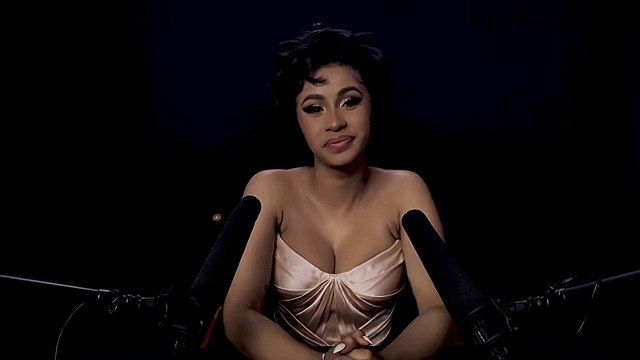 Unbeknownst to Cardi B, a freelance graphic designer had apparently just looked for 'back tattoos' on Google Images, selected one that fit, and then photoshopped it onto the model's body.
In court in October 2022, marketing manager Brophy stated, "It felt like my Michelangelo was stolen off the wall and just literally ripped off and robbed and just put wherever these people wanted to put it."
RELATED: Cardi B Denies "Fight" With Fan at Wireless Festival
"It appears that I'm having oral sex with someone who isn't my wife or partner, and it's an image that I never signed off on, ever."
He went on to describe the steamy artwork as 'raunchy and filthy'.
Cardi B, on the other hand, has walked away from the lawsuit with money in her pocket.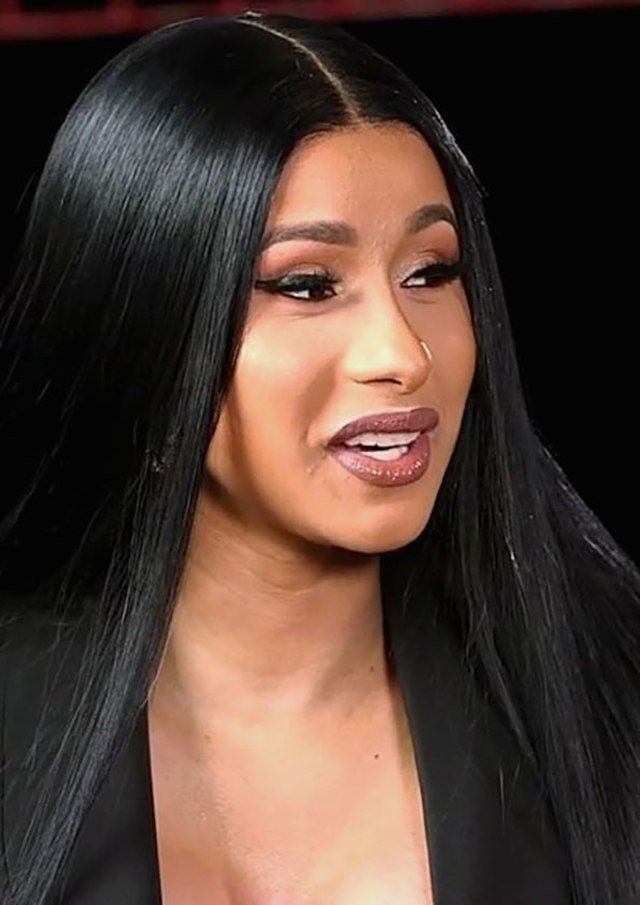 "That's a Black man with hair, and this is a white man with a shaved head," her lawyer Peter J. Anderson said of Brophy and the model.
Anderson further stated that Brophy and his wife were unable to identify anyone who recognized him as the man on the mixtape cover.
"They haven't identified any individual, member of the public, or friend who said that," he said.
"You inflicted that wound on yourself." He did this by identifying himself as the person in the image when no one else had."
Brophy's lawyers told a judge yesterday (12 June) that he would reimburse Cardi B for the money she spent on her attorneys and that he would voluntarily discontinue his efforts to resurrect the lawsuit.
This saves him from her lawyers formally demanding he repay, which she could do after defeating his allegations of 'ruining his life' with the artwork. This would have cost Brophy a lot more money as well.
He filed a motion for a new trial in January, but it has since been dropped.
Cardi B is a little richer now that the case is closed.
---
Download The Radiant App To Start Watching!
Web: Watch Now
LGTV™: Download
ROKU™: Download
XBox™: Download
Samsung TV™: Download
Amazon Fire TV™: Download
Android TV™: Download
---