Tom Brady walked the red carpet alongside Lily Tomlin and Jane Fonda on Tuesday.
The 45-year-old football player attended the Regency Village Theatre premiere of the film 80 for Brady, which starred Tomlin, Fonda, Rita Moreno, and Sally Field.
The true story of four senior friends (played by Tomlin, Fonda, Moreno, and Field) who traveled to Houston, Texas, to watch Brady and the New England Patriots play in Super Bowl LI is the inspiration for 80 for Brady. Brady plays himself in the new film.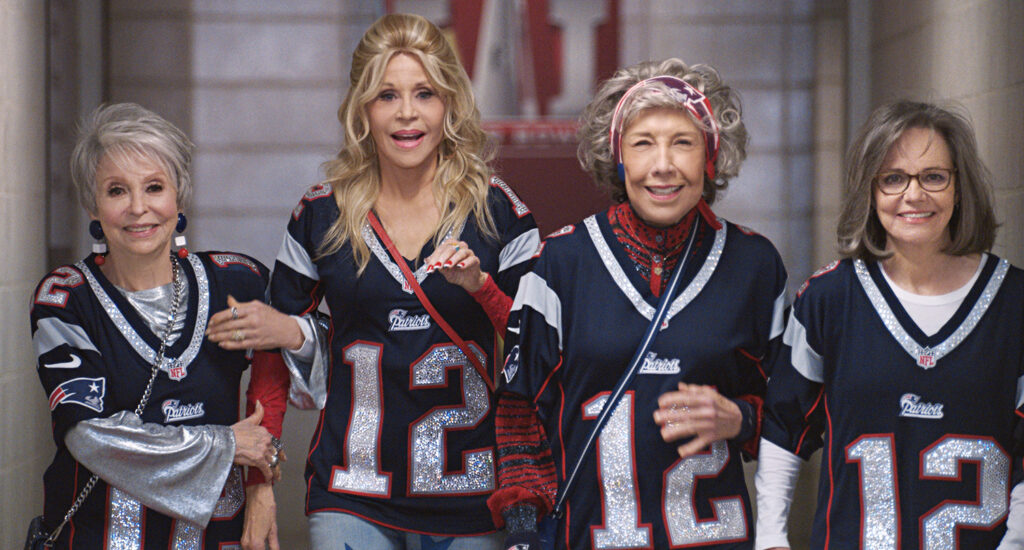 At the premiere, Brady spoke with Entertainment Tonight about his role in the film.
Related: Tom Brady Retires Again: This Time For Good
"I never in a million years thought I'd be doing this, even in my wildest dreams. My friend actually brought it today, saying, "Imagine as a NorCal kid thinking you'd go down for a Hollywood premiere with your name on it." "The participant stated.
"It's truly incredible. There have been many wonderful experiences in my life, and this is undoubtedly one more "Added he.
Following the premiere on Wednesday, Brady, a quarterback for the Tampa Bay Buccaneers, made an NFL retirement announcement. The athlete had already left the sport in 2022.
The film 80 for Brady, which Kyle Marvin is directing, was written by Sarah Haskins and Emily Halpern. In November, the movie's trailer was released by Paramount.
In advance of Super Bowl LVII, 80 for Brady arrives in theaters on Friday. The Super Bowl in 2023 will take place on February 12 and the halftime show performer will be Rihanna.
---
Download The Radiant App To Start Watching!
Web: Watch Now
LGTV™: Download
ROKU™: Download
XBox™: Download
Samsung TV™: Download
Amazon Fire TV™: Download
Android TV™: Download