On Tuesday, Los Angeles police officers arrested a guy who was allegedly making criminal threats and took numerous high-powered guns from him, preventing what investigators fear would have been an impending mass shooting.
According to the police, Braxton Johnson, 24, was detained in Hollywood after officers were called to a report of a guy acting erratically who may have a mental disease.
According to the Los Angeles Police Department, Braxton was detained after a charge of making criminal threats was filed.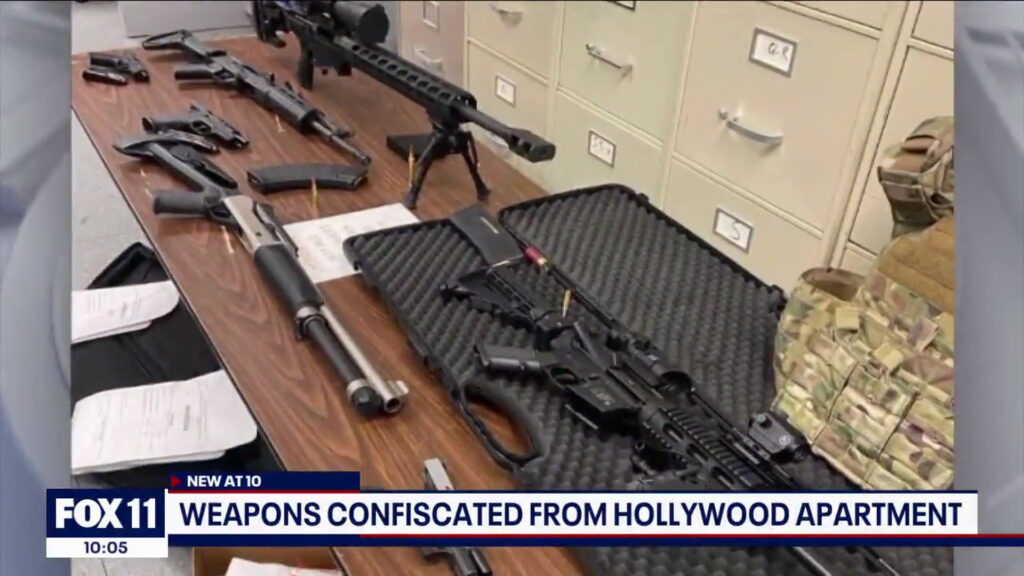 Officers then executed a search warrant at the Lumina Hollywood, 1522 Gordon St., where they found a "huge stash of various munitions" as well as a number of high-powered rifles, shotguns, and handguns.
According to LAPD Lt. Leon Tsap, the suspect was found on the 18th story of an apartment building with huge windows and a view of a public park below. Some of the suspect's weapons were also aimed outside of the windows.
Several weapons, including a rifle with a scope and a pair of camouflage body armor, were visible in photos released by the police department.
According to the authorities, Johnson recently relocated to the residence from out of town.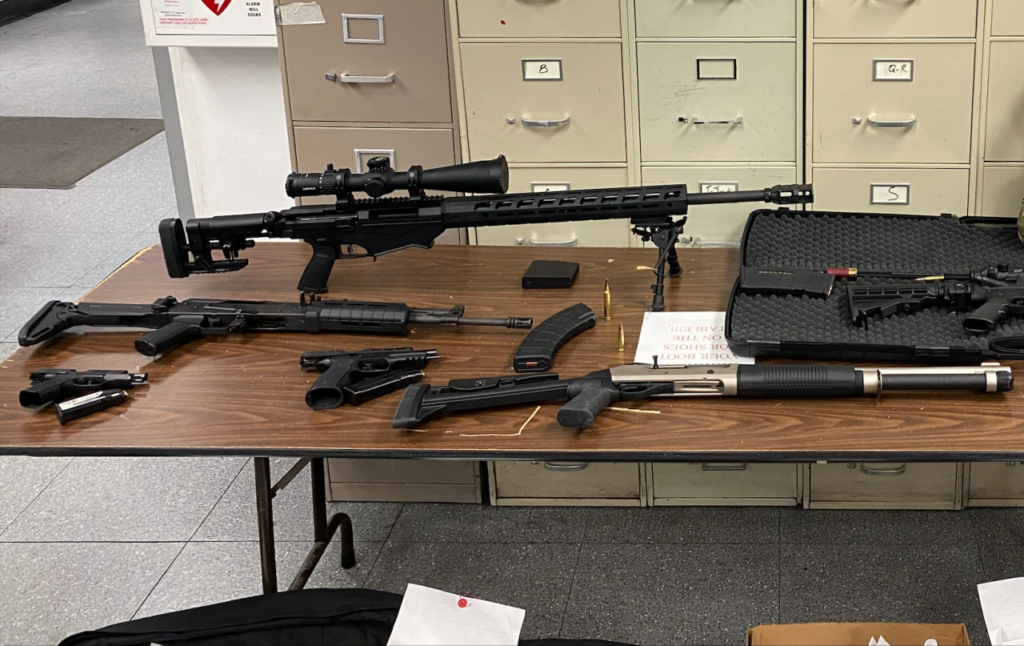 Authorities added that Johnson had been making threats to passersby outside the building and praised watchful neighbors for alerting them to the 24-year-old and averting what they suspect would have been a large-scale attack.
If formal charges are to be brought, the Los Angeles County District Attorney's Office will examine the matter.
Police gave no further information.
---
Download The Radiant App To Start Watching!
Web: Watch Now
LGTV™: Download
ROKU™: Download
XBox™: Download
Samsung TV™: Download
Amazon Fire TV™: Download
Android TV™: Download