After Gunna accepted an Alford plea deal, Funkmaster Flex made the decision to reinstate Tekashi 6ix9ine's radio play on Hot97.
Flex announced on Monday (Jan. 16) that he had changed his mind on Tekashi and was willing to play the Bushwick performer's music on broadcast. The 54-year-old Bronx native admitted that a conversation with Jim Jones and many "contemporary rappers" who were actively "cooperating and testifying" had an influence on his choice.
"SPOKE TO JIM JONES," the DJ captioned his video of Tekashi showing off money. "HE EXPRESSED THAT FOR HIM THERE WILL NEVER BE ANY TOLERANCE FOR TESTIFYING AND COOPERATING! IN TODAYS ERA… JONES AND I MAY DISAGREE ON THE WHY OR WHY NOT THE MUSIC SHOULD PLAY OF PEOPLE WHO COOPERATE BUT WE BOTH AGREE THAT TIMES MIGHT OF CHANGED AND INTEGRITY IS FULLY LOST!"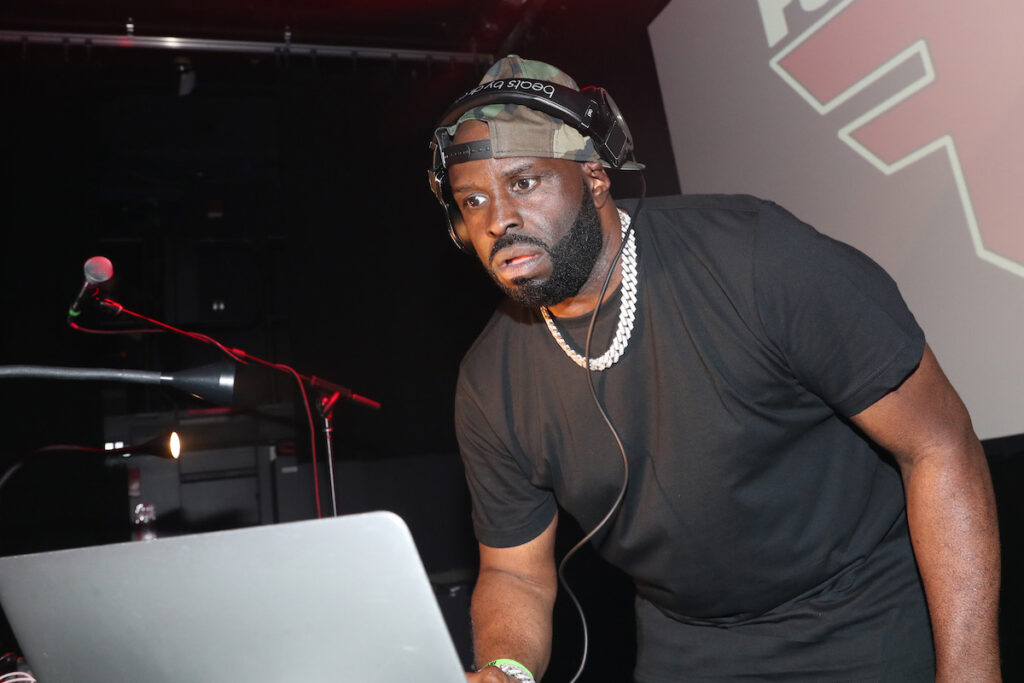 "WHAT EVERYONES OPINION? FOR ME IM NO LONGER NOT "NOT" PLAYING 6IX9INE MUSIC ANYMORE! (SPEAKING FOR MYSELF ONLY) OBVIOUSLY ACCORDING TO REPORTS… ?????? THE TREND AMONGST ALOT OF CURRENT RAPPERS (SINCE AND BEFORE 6IX 9INE) CONSIST OF COOPERATING AND TESTIFYING!"
As the post went on, Flex started to imply that he knew other rappers who were actively working with the police to avoid going to jail. He also praised rappers who served prison sentences in their individual cases without accepting plea bargains. He ended by requesting new songs from 6ix9ine, if he has any.
"BE CLEAR… MANY OF YOUR FAVORITE ARTIST COOPERATE WITH LAW ENFORCEMENT… DONT LET ME CALL NAMES. MAN WHO WE KIDDING… ITS SEEMS THAT THESE NEW RAPPERS AINT DOING 10-20 YEARS WITH / FOR NOBODY! (THEY NOT DOING 5 YEARS)."
A post shared by FunkFlex (@funkflex)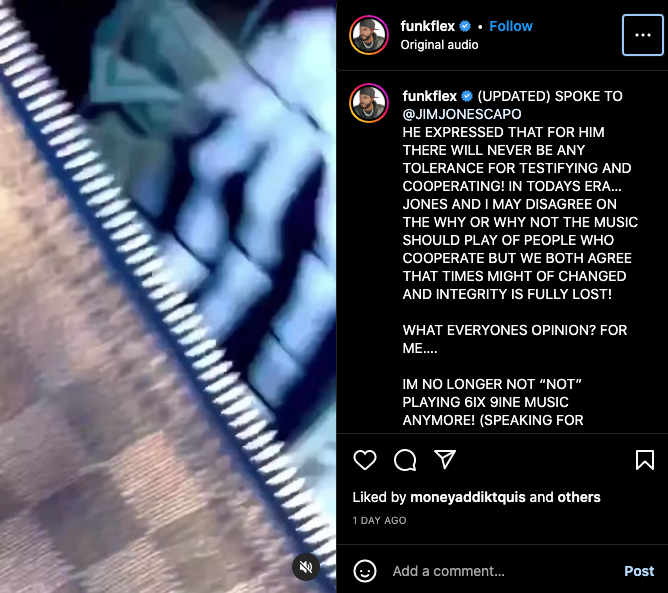 "BOBBY SHMURDA, ROWDY REBEL, FETTY WAP, BOOSIE, ALBEE AL, CASANOVA, SHEFF G AND YOUNG THUG ARE THE LAST OF THAT STAND UP TRADITION! 6IX 9INE U GOT NEW MUSIC? SEND IT! THURSDAY 7PM!"
The most recent rapper to accept an Alford plea deal is the "Pushin P" MC. Kitchens initially received a five-year sentence with one year served, but later agreed to an Alford plea in his RICO case.
The Atlanta Journal-Constitution reports that on December 15, 2022, Gunna, formerly Sergio Giavanni Kitchens, 29, was freed from jail.
The rapper's one-year sentence was consequently commuted to time served. In exchange for Gunna performing 500 hours of community service, the judge also agreed to suspend the final four years of his prison term.
A post shared by ❕WUNNA❕🥷🏻✝️ (@gunna)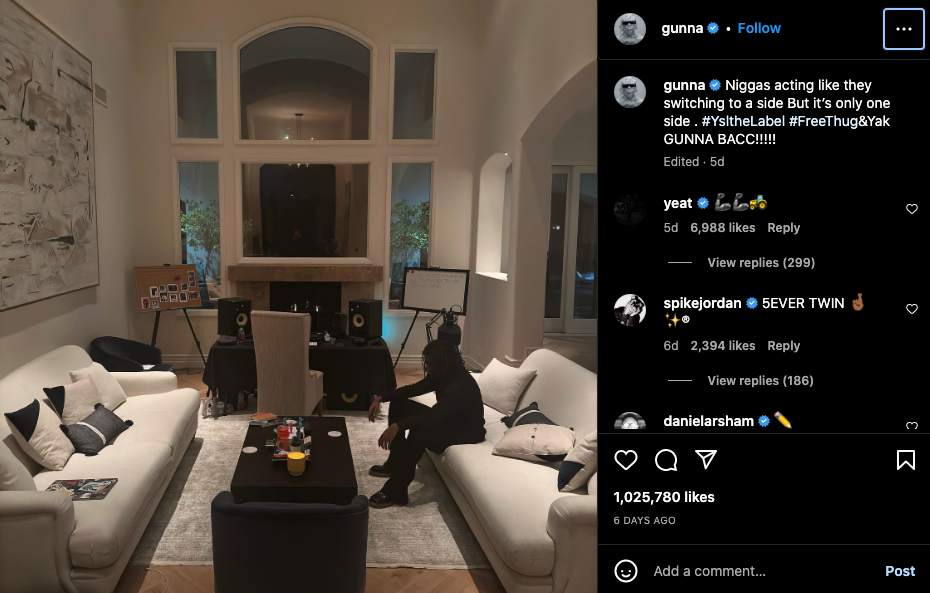 ---
Download The Radiant App To Start Watching!
Web: Watch Now
LGTV™: Download
ROKU™: Download
XBox™: Download
Samsung TV™: Download
Amazon Fire TV™: Download
Android TV™: Download