Andy Cohen allegedly disregarded Ryan Seacrest while recording their respective New Year's Eve programs.
On their daytime talk program, Live With Kelly and Ryan, on Tuesday, the presenter claimed that the Watch What Happens Live host ignored him while the two taped their respective New Year's Eve specials live from Times Square in New York City on Saturday.
"My enormous stage was directly in front of Anderson (Cooper) and Andy, so I was trying to attract their attention while I wasn't working," Seacrest explained. "I assumed I was in the frame. I just wanted to say hello and wave. They have a terrific show, you know."
Cooper acknowledged him and mouthed "have a good show," according to the 48-year-old, but "Andy did not turn around."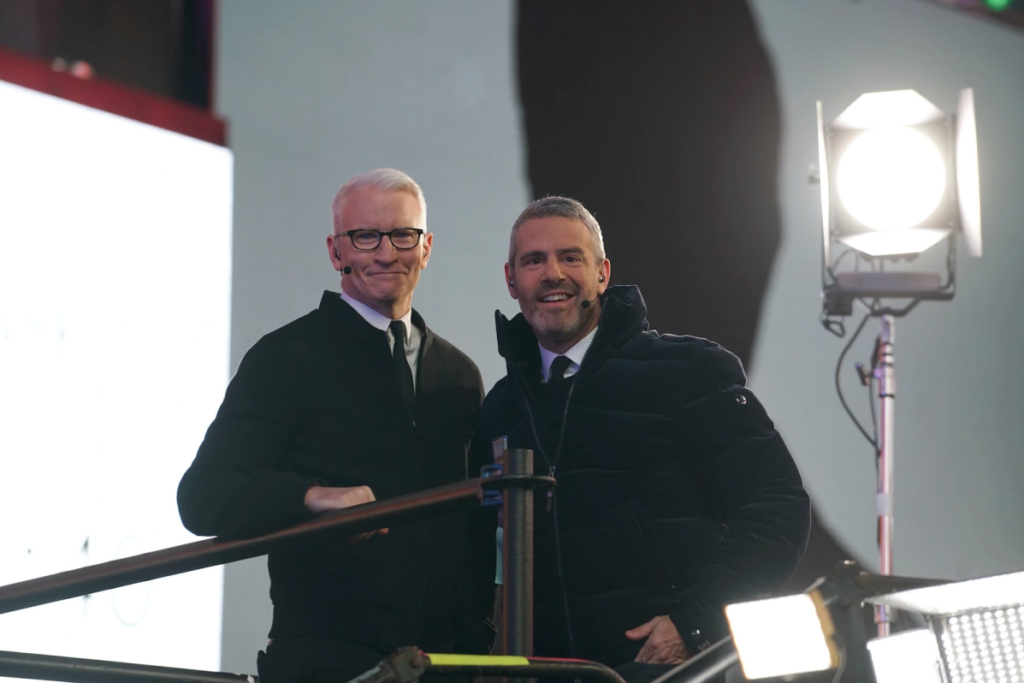 Ripa, a close friend of Cohen's, shot down his assertion, adding, "That is not correct. He claimed he was attempting to catch your attention."
Seacrest responded, "Really? 'Hey, it's me,' I say. It's me, gentlemen. Put me in the picture. Place me in the background.'"
He stated that they are "within 10 feet of each other" in Times Square, with him hosting Dick Clark's New Year's Rockin' Eve on ABC and Cohen and Cooper hosting CNN's New Year's Eve Live.
---
Download The Radiant App To Start Watching!
Web: Watch Now
LGTV™: Download
ROKU™: Download
XBox™: Download
Samsung TV™: Download
Amazon Fire TV™: Download
Android TV™: Download