It's that time of year when your favorite artists release holiday albums.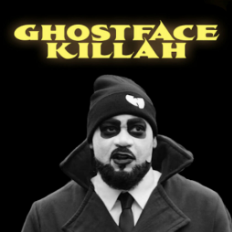 This time of year is typically associated with Mariah Carey's ability to make millions from a single song, but others have long tapped into the holiday spirit. Singers such as Chris Brown and Ari Lennox have already released holiday singles, and it appears that Ghostface Killah will join in with his project, Killah Christmas.
The six-piece effort's one-of-a-kind arrival is reportedly limited in quantity, so fans must act quickly. It is unclear when it will be no longer available for purchase, and it has been stated that the project will not be made available to DSPs. Fans who purchase Ghostface's holiday vibes will receive a direct download.
Killah offers numerous options for purchase on his website for those who are interested in his most recent works. A vinyl and digital album package costs $300, compared to $50 for a digital record and a physical CD. A digital album bundle with a phone call from Ghostface costs $850, a signed vinyl bundle costs $400, and a vinyl record with a meet-and-greet combo costs $350.
A post shared by Tony Starks – Wu Tang – (@realghostfacekillah)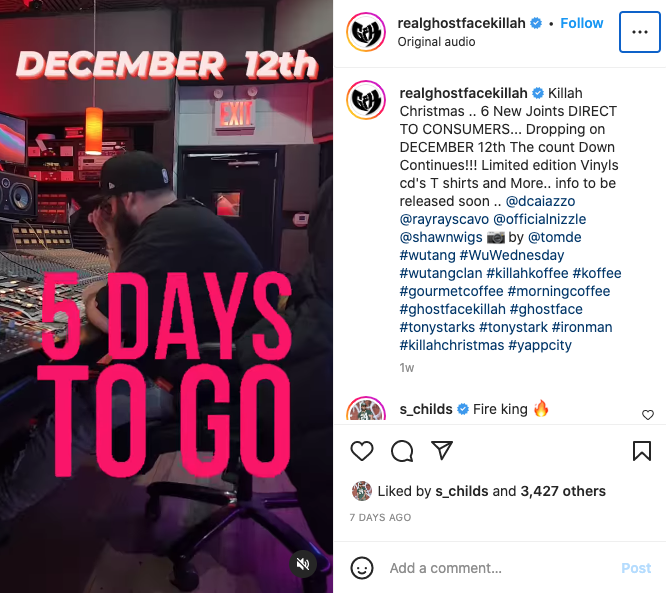 Each vinyl record will include one of five 8×10 images from the exclusive album photo shoot. Also available will be 16×20 signed prints, according to the press release.
Check out the tracklist for Killah Christmas and visit www. officialghostfacekillah.com to snag the album.
A post shared by Tony Starks – Wu Tang – (@realghostfacekillah)
Tracklist
Holiday Schemin Feat. Nizzle Man (Yapp City )
Figure it Out
CL30
Sweet Violence ( Bob James ) Feat. Raekwon the Chef
Murder Murder Mery X-Mas
The Clean Up Feat. Billy Ski-Mask & Reek Da Villian
---
Download The Radiant App To Start Watching!
Web: Watch Now
LGTV™: Download
ROKU™: Download
XBox™: Download
Samsung TV™: Download
Amazon Fire TV™: Download
Android TV™: Download