Bam Margera has returned home after being admitted to the hospital with pneumonia and COVID-19.
On Saturday, the former "Jackass" star captioned an Instagram photo of himself posing with his friend Johnny Schillereff, "I'm out!"
"Thank you to my friends, family and you for the love, support and prayers. 🙏 💜."
Friends flooded Margera's post with well wishes and words of encouragement following his health scare.
"So good to hear BamBam!! Take it easy my friend❤️," musician Jussi 69 commented.
"F–k yes! Thank god you're good dude! ❤️❤️❤️," skateboarder Mike Mo Capaldi wrote.
A post shared by BAM (@bam__margera)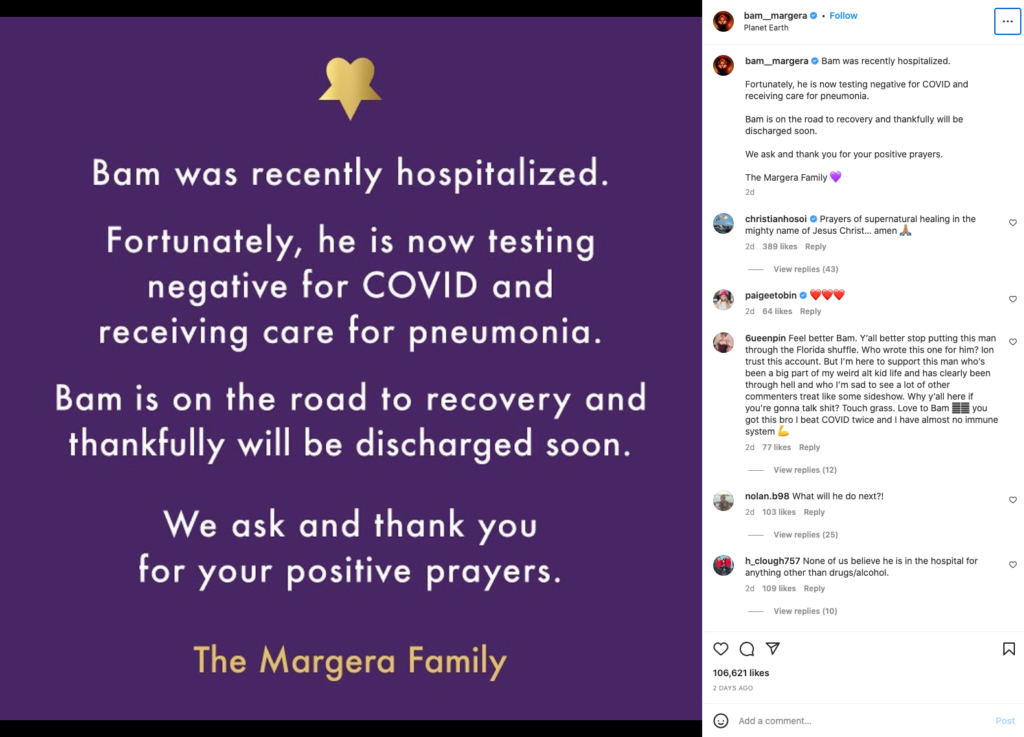 Margera, 43, was admitted to a San Diego hospital's intensive care unit last week and placed on a ventilator. Margera was said to be in stable condition despite the terrifying turn of events.
The hospitalization capped off a difficult year for the "Viva La Bam" alum, who had been attempting to flee numerous rehab facilities while receiving treatment for substance abuse and mental health issues.
Margera's brother, Jess, and their mother, April, issued a joint Instagram statement in August regarding Bam's health following his appointment as a temporary healthcare guardian.
A post shared by BAM (@bam__margera)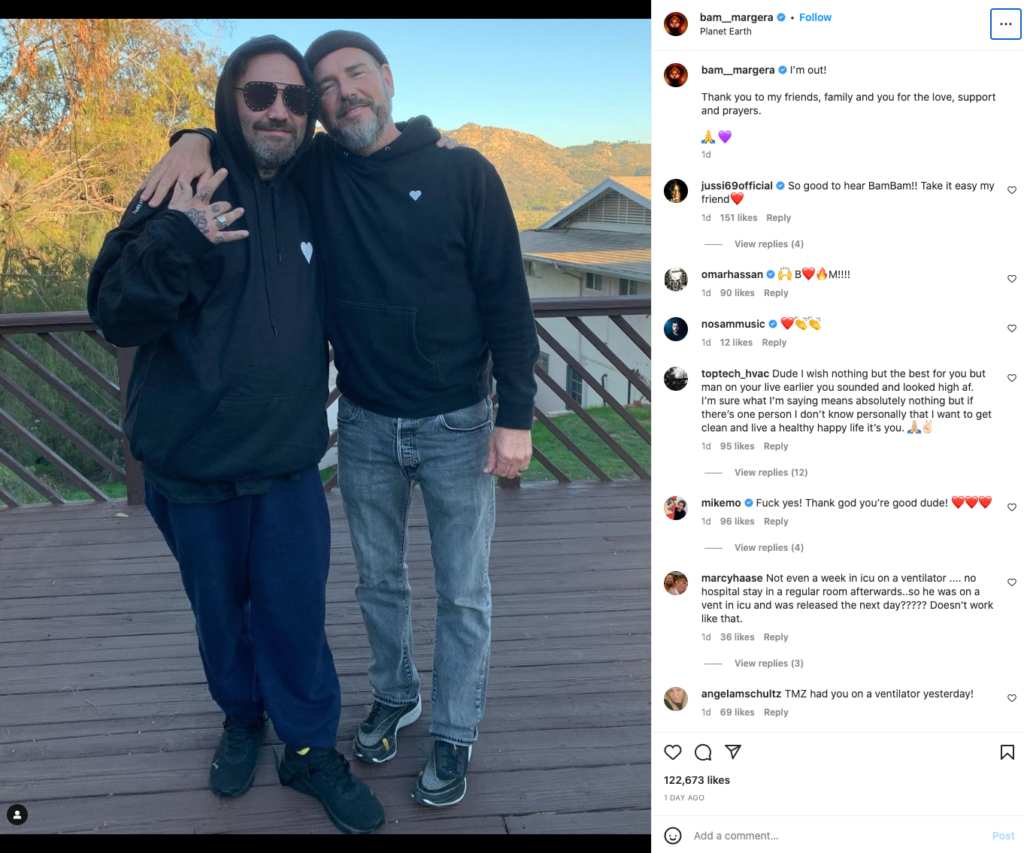 The duo wrote at the time, "It's no secret that Bam has struggled with mental health and addiction." "You've seen Bam grow up and have been there for him through his ups and downs."
"While we enjoy sharing our lives with you, some things require privacy, and treatment is one of them," the statement continued. "Recovery is difficult, and it is made more difficult by public scrutiny."
Bam's family members then disputed the "Free Bam" social media movement, stating that their family member was not "in conservatorship."
"We ask that you support Bam in his recovery, that you keep him on track, and that you wish him well in his sobriety," the statement concluded.
---
Download The Radiant App To Start Watching!
Web: Watch Now
LGTV™: Download
ROKU™: Download
XBox™: Download
Samsung TV™: Download
Amazon Fire TV™: Download
Android TV™: Download