The alleged murderer of TakeOff is thought to have been attempting to flee the country at the time of his detention, according to information provided by the authorities in court papers.
Patrick Xavier Clark sought for an expedited passport shortly after TakeOff was killed on November 1, according to a motion presented at a bond hearing, Fox 5 Atlanta reported. He allegedly provided an itinerary with Mexico as the destination to support the urgent request.
Clark was found in possession of a sizable sum of cash, according to the arrest record, which was used by Houston prosecutors to ask the court to treat him as a flight risk. A $2 million bond was set for Patrick Xavier Clark.
Few people responded to the Houston Police Department's request for witnesses to come forward with information about the shooting, so investigators were forced to rely primarily on surveillance and cell phone video footage, which was difficult to come by, according to Homicide Division Sgt. Michael Burrow.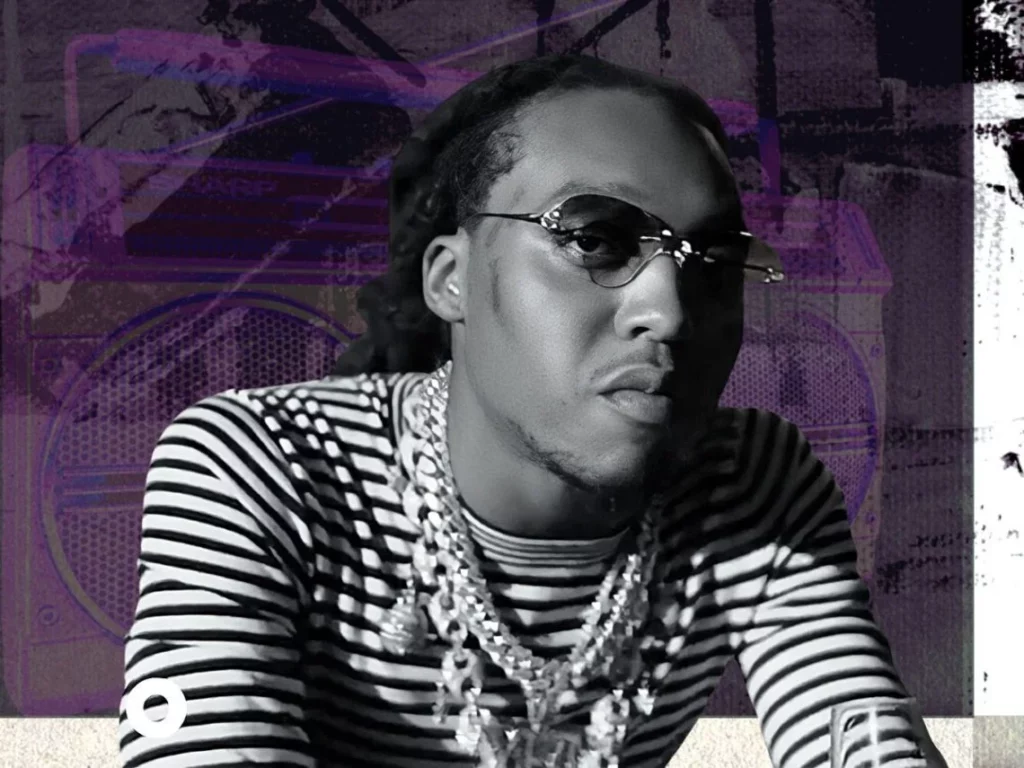 To authenticate any ballistic evidence, HPD also had to reconstruct the crime scene. Patrick Clark is accused of murder because, according to our analysis, he is the case's fatal shooter, said Burrow.
In spite of a significant police presence, Clark's arrest in northeast Houston on Thursday night (December 1) was described by Houston Police Chief Troy Finner as "calm." Clark apparently goes by the name DJ Pat in H-Town.
Finner recalled telling the suspect, "We're going to come and get you, and we come and get you professionally, but we come in force with all that we have, and he gave up.
On Friday, December 2, the Houston Police Department made the arrest official and stated that Patrick Xavier Clark had been charged with murder.
In a press conference, Finner stated, "We made a promise that we would have the person who is guilty for the murder of TakeOff in custody." "We detained 33-year-old Patrick Xavier Clark yesterday evening and charged him with the murder of TakeOff."
Lil Cam (actual name Cameron Joshua) was apprehended in Houston on November 22 and charged with felony unlawful carry of a weapon, marking the first arrest in the incident.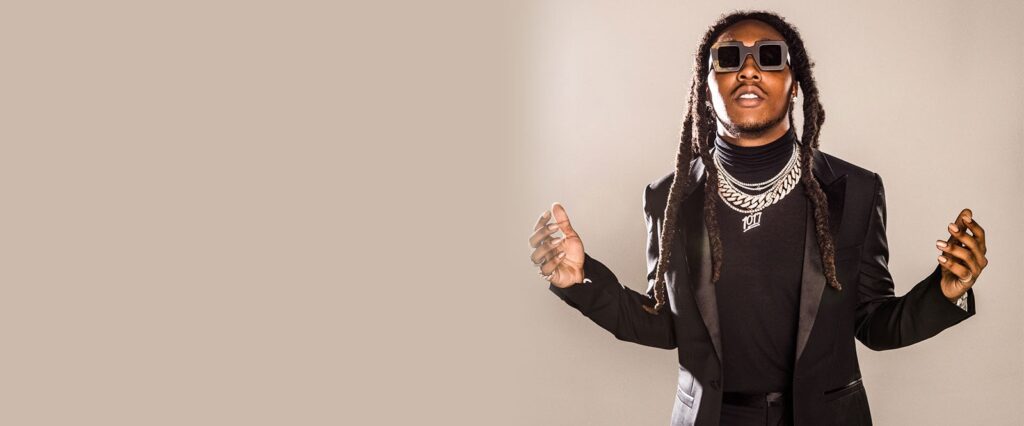 The district attorney's office did not go so far as to accuse Lil Cam of shooting TakeOff, despite the fact that the prosecution said surveillance video showed him holding a firearm at the scene of the crime.
After going to a party at 810 Billiards and Bowling Alley, the Migos rapper (actual name Kirsnick Khari Ball) was shot many times. According to the police, an altercation over a "lucrative dice game" started the shooting.
During the news conference that followed Clark's arrest, Sgt. Burrow stated, "I can tell you TakeOff was not involved in playing the dice game, he was not involved in the argument that ensued outside, he was not armed, he was an innocent bystander."
According to TakeOff's autopsy report, the Migos member passed away from "penetrating gunshot wounds of the head and body into arm."
On November 12, in front of 21,000 mourners, the 28-year-old was laid to rest during a celebration of life ceremony at State Farm Arena in Atlanta. On Friday's Heroes & Villains track "Feel The Fiyaaah" by Metro Boomin, TakeOff made his first posthumous cameo appearance alongside A$AP Rocky.
---
Download The Radiant App And Start Watching!
Web: Watch Now
LGTV™: Download
ROKU™: Download
XBox™: Download
Samsung TV™: Download
Amazon Fire TV™: Download
Android TV™: Download