With quarterbacks like Patrick Mahomes, Lamar Jackson, Jalen Hurts, and Justin Fields dominating the NFL, we are in a new era of Black quarterbacks. Michael Vick intends to produce a docuseries on the Evolution of Black NFL field generals, focusing on them and the Black quarterbacks of the past.
According to Variety, an eight-part docuseries about the development of the Black Quarterback in America will be co-produced by Vick's Fubo Studios and SMAC Productions.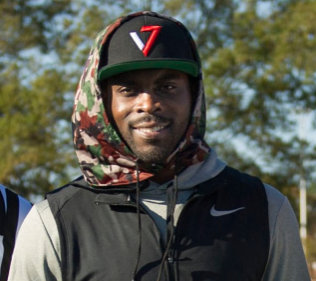 Michael Vick will interview Mahomes, Cam Newton, Tony Dungy, Andy Reid, and Doug Williams for the documentary series. Vick will also be seated alongside famous people, journalists, leaders in the arts, and more.
"When I was a youngster, all I wanted was to have a chance at playing in the National Football League, so I'm thrilled to be a part of this endeavor. I never imagined that I would be the first African American quarterback selected in the first round. I am aware that was a significant advancement for our culture, Vick said in a statement. "I was always told that I changed the quarterback position, but I also want to give respect to those who paved the way, like Randall Cunningham, Steve McNair, and Donovan McNabb, who were the ones I looked up to as a youngster.
You can trace the development of the Black quarterback back to those who came before us. And now I'm grateful for the dual threat idea, which has improved the game.
Michael and Kijafa Vick, Constance Schwartz-Morini of SMAC Productions, David Gandler, and Pamela Duckworth of Fubo Studios are among the executive producers. Fred Anthony Smith, vice president of non-scripted at SMAC Entertainment, will serve as the show's director and executive producer.
The docuseries is the first undertaking by the recently launched Fubo Studios, a division of FuboTV dedicated to the creation of sports and entertainment programming.
---
Download The Radiant App And Start Watching!
Web: Watch Now
LGTV™: Download
ROKU™: Download
XBox™: Download
Samsung TV™: Download
Amazon Fire TV™: Download
Android TV™: Download