After experiencing great success with the martial arts epic Crouching Tiger, Hidden Dragon more than 20 years ago, filmmaker Ang Lee is currently developing a movie on Bruce Lee, one of the greatest screen fighters of all time. He didn't have to seek far for a star either, as his son Mason Lee was given the role of the lead.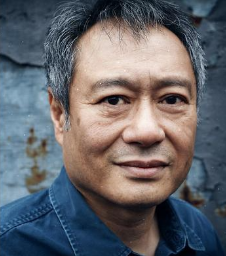 Deadline claims that Ang and Mason have been working on this for a while, with Mason committing to a rigorous training regimen during lockdown and beyond to become in combat shape.
Of course, Bruce Lee needs little introduction as a cinematic legend and a pioneering Chinese-American who still had to overcome racism and barriers despite becoming a worldwide celebrity. Of course, he tragically passed away at the age of 32, just before Enter The Dragon solidified his breakthrough.
According to Ang Lee, who is neither fully American nor fully Chinese, Bruce Lee "was accepted as neither fully Chinese nor fully American, but rather as a bridge between East and West who introduced Chinese Kung Fu to the world, a scientist of combat and an iconic performing artist who revolutionized both the martial arts and action cinema." "I feel driven to share the story of this intelligent, singular human being who craved for belonging, possessed incredible strength in a 135-pound frame, and who, through unrelenting hard work, converted impossible goals into reality," the author writes.
Dan Futterman, the author of Foxcatcher, is the most recent author to work on the script, which has undergone numerous revisions as Lee and Sony worked on it. It now appears to be about to get going.
---
Download The Radiant App And Start Watching!
Web: Watch Now
LGTV™: Download
ROKU™: Download
XBox™: Download
Samsung TV™: Download
Amazon Fire TV™: Download
Android TV™: Download