LeBron James, an NBA player, has always been regarded as a huge hip-hop fan. LeBron like the genre and will always take the opportunity to support an artist who has done something special for him.
LeBron's favorite musician tragically passed away last week, which is unfortunate. Naturally, we are referring to Takeoff, who was slain by a gunshot in Houston. LeBron has made it a point to honor Takeoff, whose passing came as a shock to many. LeBron sported a look in tribute to Takeoff in the Instagram post that is shown below.
A post shared by 👑 (@kingjames)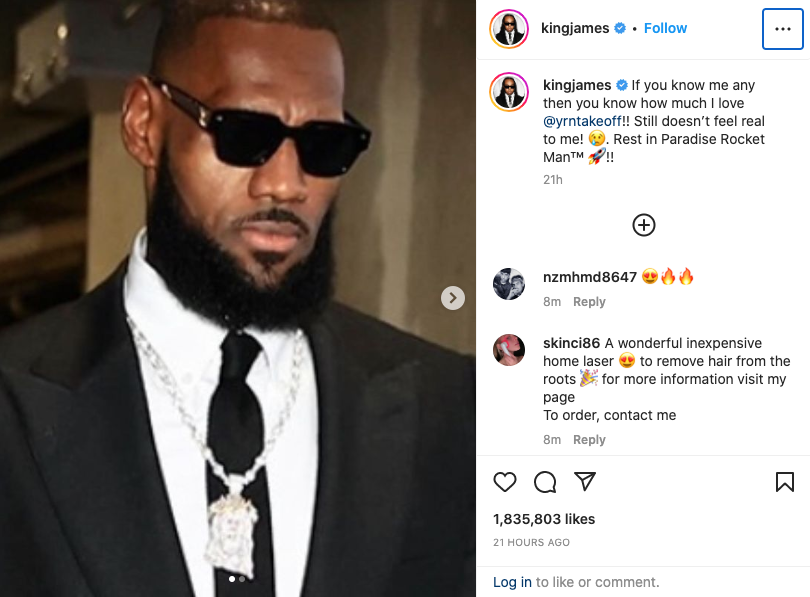 Against the Cleveland Cavaliers yesterday afternoon, the Lakers ultimately lost. Eventually, LeBron discussed his admiration for Takeoff during a news conference. Even further, LeBron claimed to have been a fan of Migos since 2010. It's significant to remember that their debut mixtape was released in 2011.
LeBron admitted, "I was listening to them guys my first year with the Heat in 2010. "Ask any of my teammates from back then; they didn't know who the Migos were. I said, "I'm telling you, these guys are coming up next.
Social media users immediately criticized LeBron's claim. It appears that this was another another instance of the Lakers superstar lying about his fandoms. On social media, supporters may occasionally act rather arrogantly, and you can believe the wrath was on full display.
You can see how exactly the public reacted to James' remarks in the tweet that follows. One supporter simply stated, "He really is the greatest liar of all time," for instance. Another person added, "Generational liar," in agreement. The widespread belief is that LeBron is a master liar who gets away with everything, in essence.