Recently, Adam Sandler was spotted moving around with a cane. The actor evidently underwent hip surgery around Labor Day, as evidenced by the cane. He is now between projects, and in late October he will begin a stand-up tour.
With the release of Hustle on Netflix earlier this summer, the actor returned to drama films. You Are SO Not Invited To My Bat Mitzvah!, in which Sandler reteams with Idina Menzel from Uncut Gems, also began filming earlier this summer. The comedian apparently chose to get hip surgery in between projects, and that movie is currently in post-production along with two other films, according to TMZ.
According to the article's sources, Sandler's operation was planned for this summer and was not an emergency medical procedure. Photos from the incident show him moving around with a cane; it was said he had been doing so for weeks without disclosing its purpose. It appears that we now know it was due to the hip surgery.
His allegedly successful hip surgery follows a busy year. Hustle was Sandler's one contribution to the 2022 film calendar. In order to make the basketball movie about Stanley Sugerman, a scout for the Philadelphia 76ers (played by Sandler), he teamed up with LeBron James. Critics gave Hustle mixed to positive reviews, stating that even if it wasn't his best work, they like seeing Adam Sandler in a tragic character.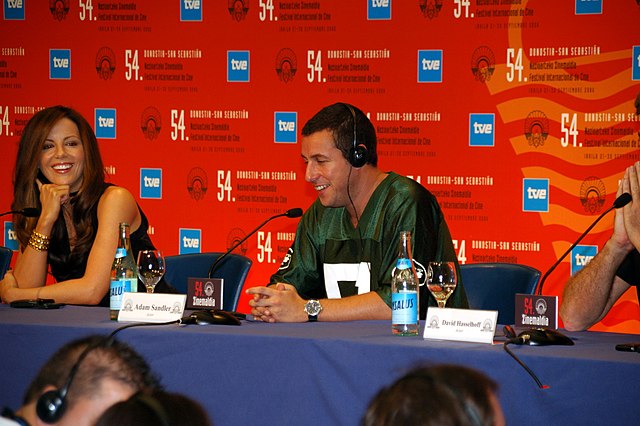 The Big Daddy actor recently finished filming the Murder Mystery 2 sequel, continuing his streak of appearing in numerous Netflix films. He will appear in the comedy alongside his friend Jennifer Aniston as they travel to Paris to solve their second mystery. Although there is no release date for the comedy yet, it is now in post-production.
Sandler has undoubtedly been busy; in 2021, it was revealed that he and Carey Mulligan would co-star in the Netflix film Spaceman. Paul Dano, Isabella Rossellini, and Kunal Nayyar are also a part of the cast; it will be fascinating to watch this diverse group later in the year as it is scheduled to be released in 2023.
Although recovering from hip surgery can take some time, Sandler doesn't appear to be slowing down. The Sandman will still be visible on his forthcoming stand-up tour, but moving a little more slowly than normal. With three new films in post-production, it appears that he may have planned ahead, giving us a lot to look forward to.