Scroll down to view the first official trailer for Halloween Ends, which teases the devastating climax to the slasher franchise.
The last chapter, which was directed by David Gordon Green, features Kyle Richards as Lindsey Wallace and Jamie Lee Curtis as Laurie Strode for one final confrontation with Michael Myers.
The final confrontation between Laurie and Michael, in which the masked serial murderer tries to jam her hand down the garbage disposal drain, is hinted at in the trailer in somewhat greater detail.
Michael is eventually overcome by Laurie, who shakes him off and stabs him in the hand.
A montage of Michael pursuing his young victims is also seen in the trailer, along with brief glimpses of the 1976 original.
According to the official plot summary for the movie, "After 45 years, the most acclaimed, revered horror franchise in film history reaches its epic, terrifying conclusion as Laurie Strode faces off against the personification of evil, Michael Myers, for the last time in a final confrontation unlike any other ever captured on camera. One of them will make it.
"Four years have passed since the Halloween Kills of 2013, and Laurie is currently wrapping up her memoir while residing with her granddaughter Allyson (Andi Matichak). Since then, nobody has seen Michael Myers.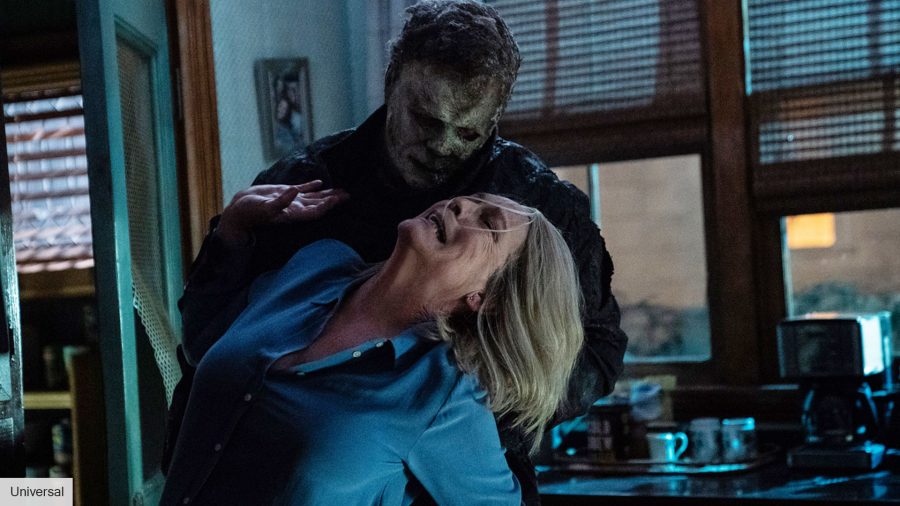 "Laurie has made the decision to free herself from fear and wrath and embrace life after letting the ghost of Michael control and steer her reality for decades. But when Corey Cunningham (Rohan Campbell), a young man, is charged with murdering a boy while watching over him, it sparks a wave of violence and fear that forces Laurie to finally face the evil she can't resist, once and for all.
This year's Halloween Ends will hit theaters in October.
Curtis predicted that the finished film will "blow people's minds open" and "make them very outraged" in October of last year.