The ROG Phone 6 and the ROG Phone 6 Pro are two new additions to Asus' gaming-focused Republic of Gamers phone portfolio.
The improved displays appear very good for these gamer phones, which are designed for gamers who enjoy playing games.
Both variants have up to 512GB of storage and are powered by Qualcomm's Snapdragon 8+ Gen 1 CPU. They have 6.78-inch OLED panels, the same size as the previous ROG Phone 5S, but they boast significantly faster 165Hz refresh rates and 720Hz touch-sampling rates. They have improved three cameras and the same 6,000mAh batteries as earlier models. The Phone 6 and 6 Pro will go on sale in the UK and Europe first, with the US, India, and other countries following later. The Phone 6 will start at €999 and the 6 Pro at €1,299, respectively.
The ROG Phone 6 and 6 Pro are both available in black and white, respectively. The second OLED panel on the back of the 6 Pro, which is kind of cool-looking but not always particularly useful, is the main distinction between the two models. The Phone 6 has a memory limit of 16GB, however the Pro model offers up to 18GB. You can also get a little bit more RAM on the Pro model. It suffices to say that the majority of individuals will likely find the ordinary Phone 6 model sufficient.
The ROG Phone has been gradually improved by Asus over the course of several models so that it no longer shouts "gaming phone!" as loudly. This shows that the business is definitely attempting to create a phone that may also be used as your daily device. But this phone is still very much a gaming phone. For example, much of the phone's design focuses on cooling optimization, and during the product's launch stream, the words "we invented a unique 360-degree CPU cooling technique" were undoubtedly spoken. (The vapor chamber is now 30% bigger!) Even the Aeroactive Cooler accessory, which is essentially just a large clip-on fan that also serves as a rudimentary game controller, was updated by Asus.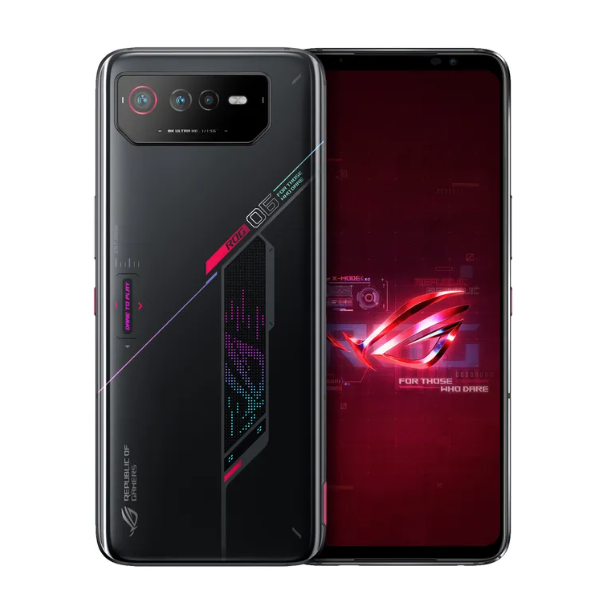 The phone's specifications are as outstanding as ever, especially the refresh and reaction rates of the display. However, as is customary with ROG Phones, the question is: for what purpose? For even the most difficult Android games, you don't need 18GB of RAM. Asus is only committing two years of Android and security updates for these devices, and it has a somewhat poor history of providing timely software updates. You can probably find a gadget that does the majority of phone tasks better for less money. Additionally, you don't need as much on-device power to make high-powered games run well, even as cloud gaming offers more powerful games to your smartphone. Although the ROG Phone 6 is a nice gadget, it doesn't seem to be very useful.