Actor Caleb Landry Jones doesn't disappear into the background. That's not a kind way of saying he's a scenery-chewer, which he most definitely isn't; rather, it's just a way of recognizing the distinctive, slightly eerie quality he's brought to a memorable string of supporting roles.
He calls Jordan Peele's Get Out script, which captures the zeitgeist in 2017 and stars him as an outspoken bigot preying on Daniel Kaluuya's "Final Boy," as "fucking brilliance." While reading the script, he adds, "I could hear the crowd, I could hear people going 'woooooo!'"
In the depressing crime film Three Billboards Outside Ebbing, Missouri from the same year, Landry Jones, 32, was similarly captivating as the shady businessman Red Welby. Given that Frances McDormand and Sam Rockwell, two of his co-stars, went on to win Oscars, it speaks much about Landry Jones' screen presence that he made such an impact. He quips wryly while speaking on Zoom from a hotel room in New Jersey, "I had a terrific time on that one and I only got thrown out the window after the movie.
It makes sense that Landry Jones feels exhausted given that he just wrapped up filming Luc Besson's enigmatic new movie DogMan the night before our conversation. He continues in his soothing Texan drawl, "I'm here and I'm not here, you know, and I apologize for that, man." Despite not feeling as though he is operating at full capacity, Landry Jones is aware enough to avoid giving away any surprises. When asked what type of role he plays in DogMan, he gently refers us to the movie's IMDb synopsis, which reads: "A child, scarred by life finds his salvation through the love of his dogs."
It's simple to forget that Landry Jones excels at being nasty since he seems so amiable and laid-back during the conversation, puffing on his vape between sips of coffee. His portrayal of the strung-out husband of Amanda Seyfried's character Becky in David Lynch's Twin Peaks revival series was cruelly compelling, but his most recent performance in the heartbreaking true-crime drama Nitram is on an altogether different level. In addition to giving Landry Jones a chance to play the lead, it also requires him to take on the role of a guy who commits an unspeakably evil act towards the conclusion of the movie.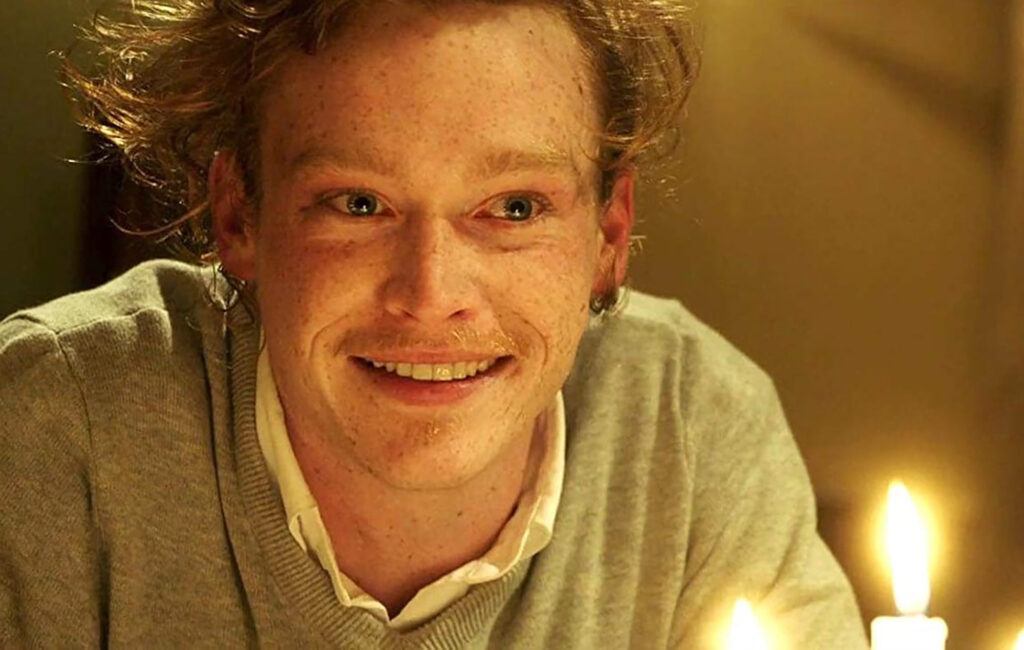 Nitram, a film by Assassin's Creed director Justin Kurzel, examines the circumstances leading up to the 1996 Port Arthur massacre, the bloodiest mass shooting in Australian history. Martin Bryant, the severely mentally handicapped and insanely violent murderer who is currently serving 35 life sentences—one for each victim he shot—is portrayed by Landry Jones.
In addition to giving him a "very tough" role, Nitram appealed to Landry Jones because he thought it "might achieve something more than the ordinary film." He was impressed by the idea that Kurzel and screenwriter Shaun Grant "were trying to communicate something incredibly profound" when they first met. And there was no doubt about their message regarding gun control. According to Landry Jones, "they wanted to use this portion of history to express something about now and how gun reform laws may be slowly returning to the way they were in some regions of the world."
Landry Jones and Kurzel were well aware that movies about mass murderers have the propensity to romanticize them as they were creating Nitram. The Ted Bundy biopic Extremely Wicked, Shockingly Evil and Vile, starring Zac Efron, was accused of being this in 2019. Because of this, Bryant's name is never stated in the film ("Nitram" is Martin spelled backward) and was never said on the set. In a prior interview, Landry Jones remarked, "There's this sense of infamy, this idea of celebrity, and this idea of recognition, and it's dangerous. We don't want to participate, so we won't mention his name or even make a passing reference to him.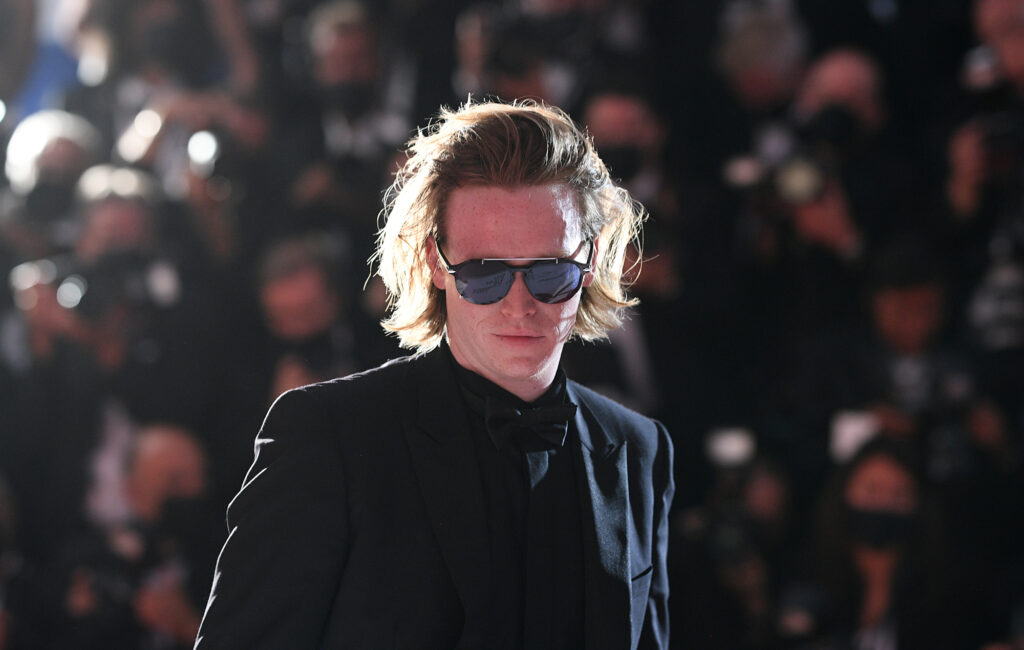 But it's hard to avoid thinking of Nitram as a valiant and, in some ways, perilous endeavor. The movie never asks us to feel sorry for Landry Jones' character, but it does reveal the toxic environment that may have given rise to him: a place of extreme loneliness, serious mental health issues, and uncontrollable wrath.
Nitram idolizes a local surfer (Sean Keenan) whose social abilities he will never possess, and his relationship with his worn-out mother is blatantly problematic (Judy Davis). In a particularly moving sequence, we witness Nitram hitting his despondent father (Anthony LaPaglia) mercilessly until he gets up off the couch. Is Nitram genuinely trying to help, or is he just using his father as a punching bag?
Landry Jones' outstanding performance has already been honored with Best Actor awards from the Australian Academy Awards and the Cannes Film Festival. His hesitating response to the question of how he handled the part seems to convey a lot about the moral minefield of portraying a mass killer.
"Justin allowed me this tremendous freedom to walk away from thinking of the real person at one point," he claims. "He gave me the freedom to personalize it with what I had already learned and read about [Bryant]." So it came to an end. There was less of an imitation in it. So it was more about… I don't understand how it works for me. Inconveniently laughing, Landry Jones smiles. "I just know you've got to work things out, but how is kind of a nasty thing," she said.
The discussion has inevitably become somewhat serious, but Landry Jones lightens the atmosphere with some charming self-pity. He laughs and adds, "I'm not that good at talking anyway. "That's why having a script like Shaun's, where I don't speak much, is fantastic. In this movie, I either say what needs to be said or keep my emotions to myself when I should.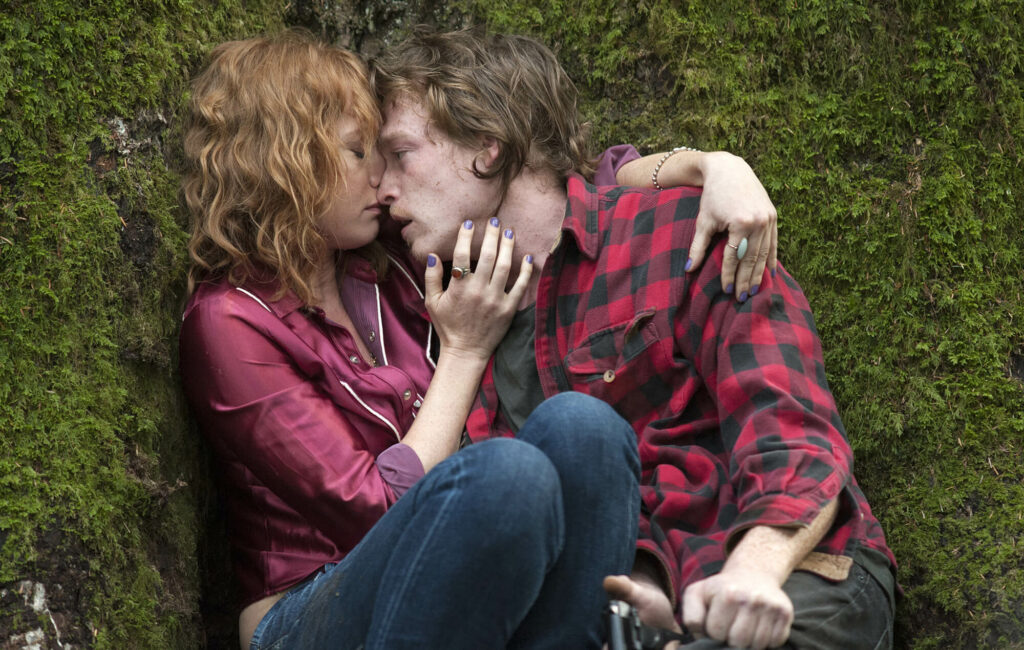 When discussing how Nitram's influence on his profession has affected him, Landry Jones is amusing and self-deprecating. Does it feel like a breakthrough that he is playing such a difficult main role and receiving accolades for it? Absolutely, he answers. Some people have the impression that he might be serious and knowledgeable. Being recognized in that manner may confer some sort of street cred. I mean, I haven't played the lead too frequently.
Landry Jones now focuses on Kurzel instead of himself out of natural modesty.
He continues, "It was the best experience I've ever had as an actor. Simply because there was the flexibility to make mistakes inside the piece as long as those mistakes helped us move on the proper path. Essie Davis, who plays Nitram's dog-loving buddy Helen, is also praised for being a co-star who he could genuinely "play" with. He laughs, "I recall trying to catch a dog's attention by sticking my nose in her butt." And because [her character] has so many pets, it seemed like a serious attempt to catch her attention. Then she forbade me from doing that because she didn't want me sticking my nose in a dog's bum.
The bizarre turn that the debate has taken causes Caleb to laugh. He continues, "I don't think that bit is in the movie, but it seemed appropriate, you know? When you work with other performers, you could occasionally worry that you can't play that manner. You could, though, with everyone in this movie—Essie, Judy, and Anthony.
Landry Jones has acted in 30 movies so far in his career, which is enough for him to know what he likes in a scene partner. He was interested in acting from a young age and grew up in Richardson, a city close to Dallas, where his parents, Patrick and Cindy, manage a farm. He studied dancing, and the experience of performing on stage was thrilling to him. He remembers, "You didn't know how many were in the audience but your thoughts went wild." We assumed there were many, but there might only have been 20 or so.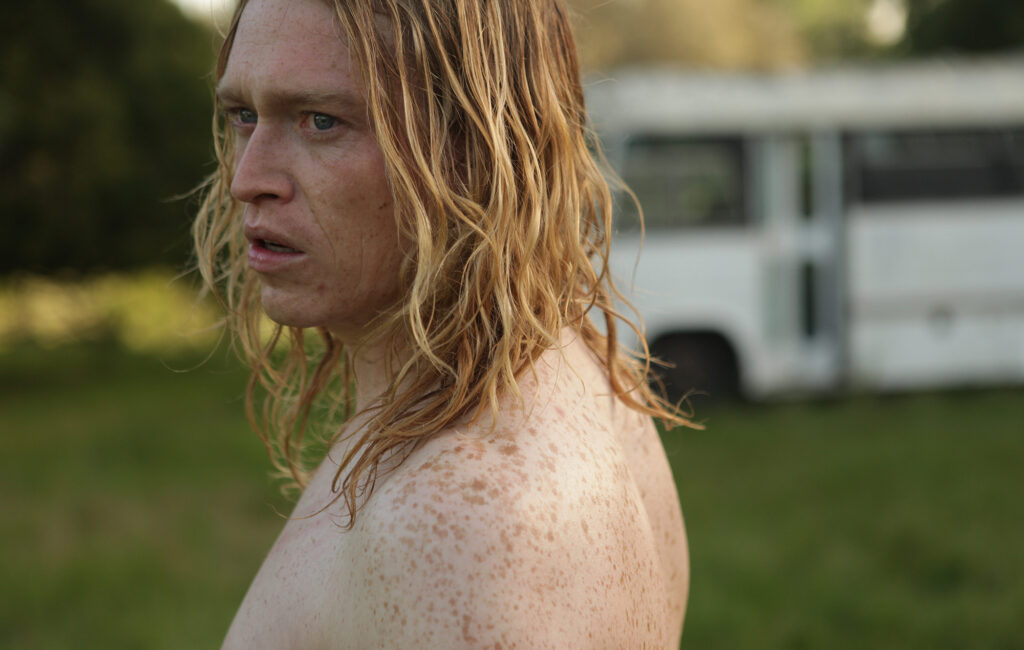 Landry Jones was enthralled by the magical world he saw on television as a child, as well. He remarks, "You know, the kids there always seemed to be having a lot more fun. There's a program called Barney about a chatty dinosaur. He constantly laughs, smiles, and sings. And I would have done anything—including cut off my leg—to get to a place where pain didn't actually appear to exist.
It makes logical that Landry Jones gravitated toward acting as a teenager given his love of performance and the escapism that TV and movies offered. He scored a small role in No Country for Old Men when he was 18 years old, but he believes that it was the low-budget horror film The Last Exorcism that actually launched his career three years later.
With the $5,000 he received for his sizable supporting role, he decided to move to Los Angeles and give acting a real try. I was aware that I couldn't go film school since it was too expensive and I was rejected from Juilliard, a prominent New York institution, he claims. "You just won five grand; it's now or never, I reasoned. My decision to pursue this [career] or to return home and pursue other options was made after I moved to Los Angeles.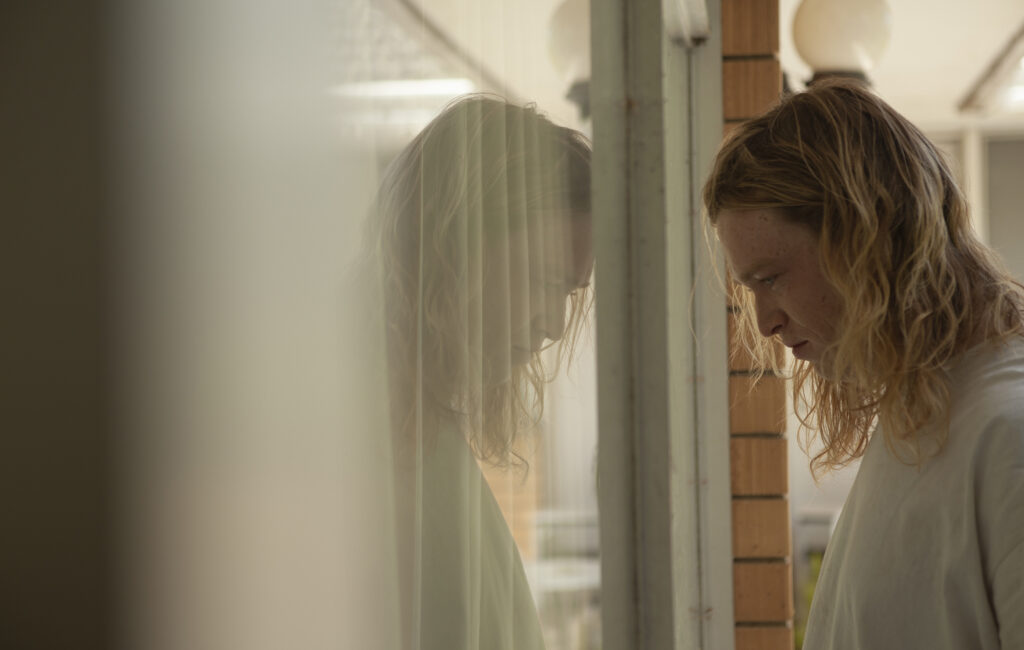 Landry Jones claims that despite landing jobs right away, including a small part as Banshee in 2011's X-Men: First Class, he has only recently begun to feel like a legitimate working actor. I guess I had eight jobs that year when I was filming Get Out, he reflects. "I had never previously put in such a significant quantity of work. I then had work lined up for the following year and the one after that. However, it's probably only now that I feel like I can stop worrying. There will soon be another job.
From Hollywood's "Best Supporting Oddball," as he was hailed in 2017, to an award-winning starring man, Nitram appears to be another leap, but Landry Jones objects to the notion of a career plan. He shakes his head and replies, "I don't put too much consideration into that kind of thing.
I mainly just "do, do, do" and then afterwards "woah" or "yikes" when I look back at it. He is guided by the script while deciding on his next movie, but "much more so" by his relationship with the director. His music is his primary emphasis, and he has already put out two eccentric psychedelic rock albums: "The Mother Stone" (2020), the cover of which features Marie Antoinette, and "Gadzooks Vol. 1" (2021).
He explains, "I discovered music first because I didn't know you could produce movies. Then, when I was able to participate in the making of movies, they grew in importance to me as a form of art. But music was also present at all times. Landry Jones claims to have been creating albums for about ten years, but the decision to release them as opposed to "keeping them on my hard drive" is a very recent one.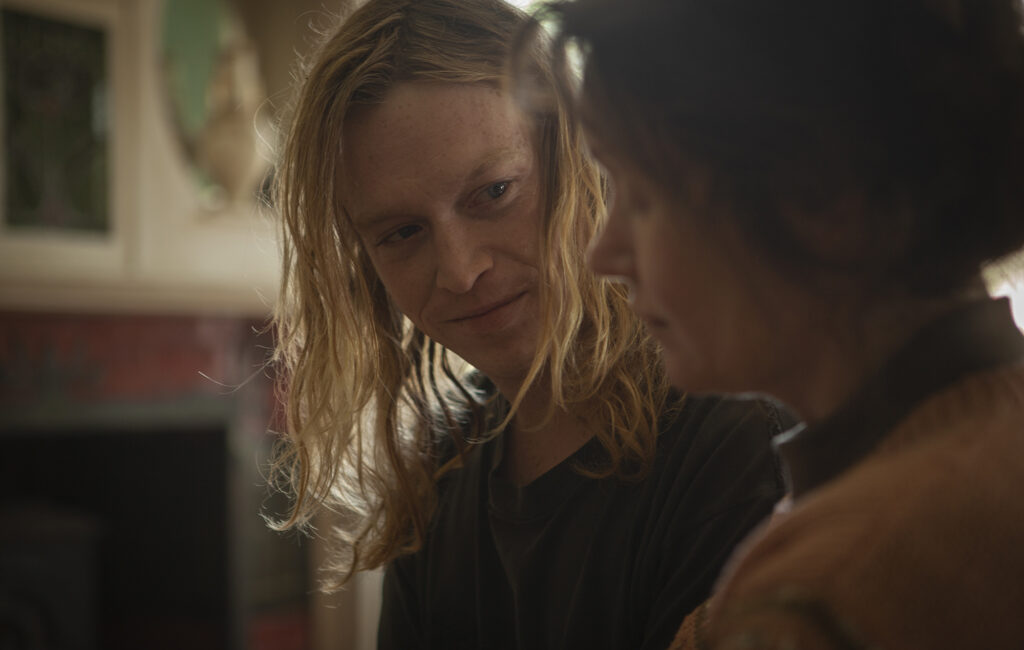 Interestingly, despite the fact that Landry Jones just played a mass killer, albeit one whose horrifying actions are never depicted on screen, he has decided to avoid playing roles that need extreme violence. According to him, "I don't think I could do a movie where I have to, like, chew the arm off a child." "Like, what's the point? I don't want to take part in disseminating those images for people to consider. I detest unnecessary violence and the "bam bam bam" sound. He claims to be constantly on the lookout for people who "truly grab hold of me" and "scare me half to death," but, being ever-modest, he confesses that occasionally he needs a strong nudge in the correct direction.
"Caleb, trust me.' Sometimes I need my agent to say that. He says, "Caleb, you've got to do it. And all I have to do is say, "Okay, okay, I'll do it." Although it may not seem like the most strategic strategy for moving up Hollywood's ladder, it has proven to be successful for him thus far.