Ice Cube and others took to social media on Monday, April 25 to congratulate Elon Musk, 50, on his new deal to buy Twitter for approximately $44 billion.
Many celebrities appeared to be excited about the app's new potential under Elon's new leadership. "At long last! [Elon Musk] remove my shadowban homie," the 52-year-old rapper tweeted.
Despite the fact that many have criticized Elon, many have expressed their delight that the tech entrepreneur now owns Twitter, with many congratulating him on the deal. Jonathan Cheban, also known as "Foodgod," appeared pleased with the change. "Twitter is about to pop the F*%% # off," he wrote. Ice Cube appeared to be pleased that he would no longer be "shadow-banned" (that is, his tweets would be hidden from some of his followers' feeds). It's important to note that there's no way to confirm whether or not the rapper was indeed shadow-banned.
While it was expected that the reaction would be divisive, some people couldn't help but crack a few jokes. On Twitter, Kevin Jonas joked about a long-awaited editing feature.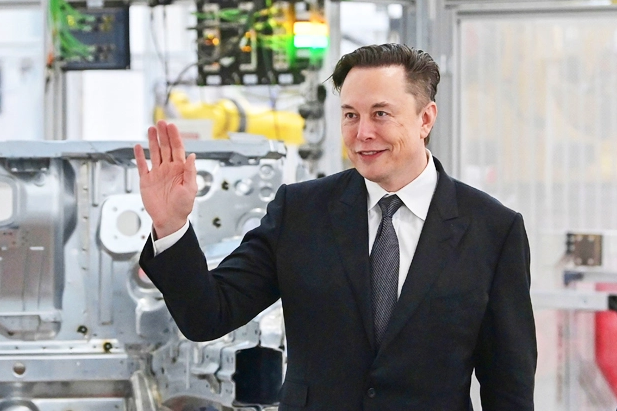 Elon's purchase came about three weeks after he became the company's majority shareholder. According to The New York Times, the billionaire bought 9.2 percent of the company's stock on April 4. He later announced that he would not be joining Twitter's board of directors. "I invested in Twitter because I believe it has the potential to be the global platform for free speech, and I believe free speech is a societal imperative for a functioning democracy," he said as he filed his purchase.
Elon had teased his plans for the app in tweets prior to purchasing the social platform, including efforts to ban bots from the app and authenticate human users. Above all, the Tesla CEO has demonstrated that he is most concerned with promoting free speech. He even responded to those who had spoken out against him purchasing it shortly before the deal was completed. "I hope that even my harshest critics continue to follow me on Twitter, because that is what free speech entails," he wrote.