Kanye West pulled out of Coachella on April 4. Since that point, ticket prices on secondary markets have fallen precipitously.
Coachella General Admission tickets ranged from $450 to $550 when purchased directly from the festival. As April approached, ticket prices for GA tickets in these markets rose to as much as $675 for a three-day pass. Kanye West, on the other hand, announced on April 4 that he would not be headlining Coachella 2022. Coachella ticket prices on secondary ticketing markets began to fall as a result of the news.
TickPick.com tipped Digital Music News, which began researching prices in the run-up to Coachella. On TickPick.com, a one-day GA ticket costs $390, representing a 56% reduction in the ticket price from when Kanye was on the bill. Prior to April 4, secondary tickets were selling for as much as $685.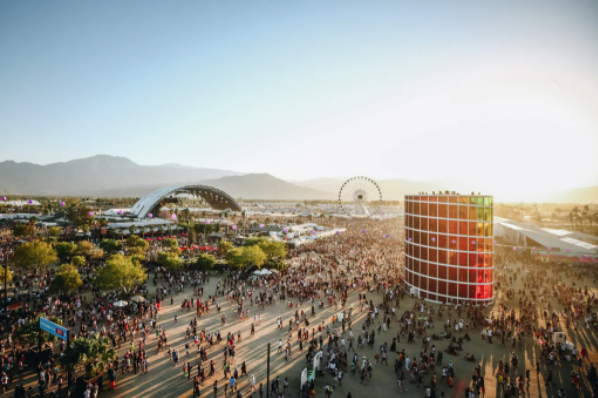 TickPick's Coachella ticket prices aren't the only ones that have dropped. We compared prices on SeatGeek and StubHub, two of the most popular secondary ticket markets. A GA Coachella one-day pass on StubHub starts at $327 before taxes and fees. SeatGeek has even lower ticket prices, with a one-day GA ticket starting at around $259 before taxes and fees.
There's also speculation that The Weeknd demanded to be paid Kanye's salary, or that he was leaving as well. According to Page Six, The Weeknd refused to take the stage unless he was paid $8.5 million – the same amount Coachella offered Kanye for his performance. Goldenvoice confirmed that it had reached an agreement to keep The Weeknd as the festival's headliner.
Other artists performing at this year's desert live festival include Harry Styles, Megan Thee Stallion, Billie Eilish, Doja Cat, Swedish House Mafia, and Carly Rae Jepson. The full Coachella 2022 lineup can be found here. The Coachella Valley Arts & Music Festival begins this weekend, April 15 through 17. The second weekend of the festival will begin on April 24.